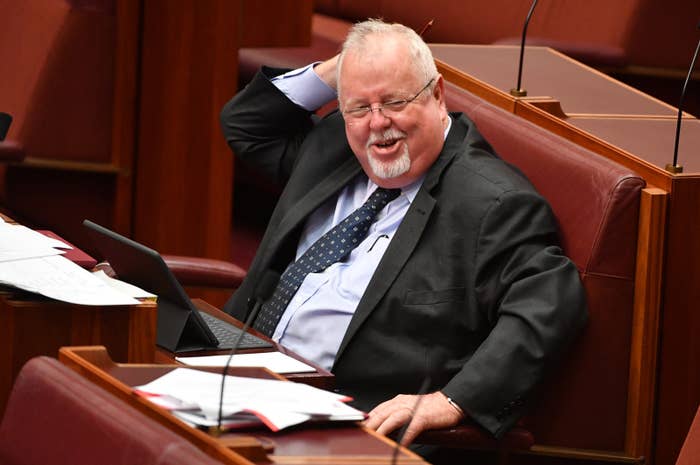 Queensland Nationals senator Barry O'Sullivan says he will pursue a postal plebiscite on same-sex marriage by "all avenues available", after he presented a successful motion on the issue to the Queensland Liberal National convention on Friday.

In an interview with BuzzFeed News on Wednesday, O'Sullivan made the case for a national postal plebiscite as the "only sensible solution" to the politically charged issue of same-sex marriage.

Under O'Sullivan's proposal, voters would receive a ballot on same-sex marriage, and then fill it out and post it back if they wanted to vote. A non-compulsory postal plebiscite could be held without legislation, circumventing the government's current problem of not being able to pass its compulsory plebiscite through the Senate.
Last week, Crikey reported policy options for a postal plebiscite on same-sex marriage went as far as being prepared for a cabinet discussion earlier this year.
Asked if he would take the proposal to the Coalition party room, O'Sullivan said, "I've got a real practice about party room – unlike some of my colleagues I never talk about party room.
"What you can do is draw the inference that I will, amongst others, pursue this concept through all avenues and measures available to me."
He said it was not an attempt to counter Western Australian senator Dean Smith's recent push for a free vote on same-sex marriage, but rather an issue of trust with the electorate.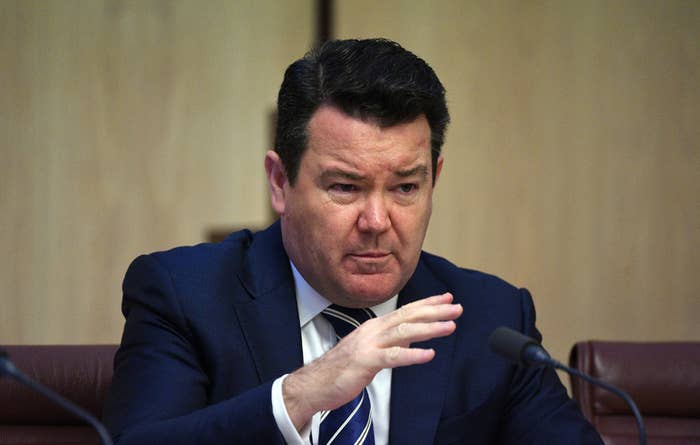 The text of the motion O'Sullivan presented to the Queensland convention read: "That this LNP convention calls upon the Federal Coalition Government to conduct a plebiscite on the question of changing the Marriage Act to allow same sex marriage by way of a postal vote."

It was an "urgency motion", meaning it was not submitted prior to the conference to be part of the program, and passed the room with "strong support", according to O'Sullivan.
BuzzFeed News understands the debate was held in a conference session closed to the media in order to facilitate free discussion on the controversial issue.
The Australian Electoral Commission has previously advised that a plebiscite on marriage could be held without legislation if the government contracted the AEC to run a "fee-for-service" election.
But the vote would not be compulsory, unlike Australia's usual federal elections and referendums. There have only been three national plebiscites in Australia's history – two on conscription, during World War I, and one on the national anthem in 1977.
The vote would also not bind the parliament – a major criticism from the political opponents of the government's doomed compulsory plebiscite legislation.
Prior to the government releasing its plebiscite legislation, Labor said a binding vote was a "bare minimum" condition for its support – but the government proceeded regardless. The legislation was subsequently opposed by Labor, the Greens, and a number of crossbenchers, and failed in the Senate in November 2016.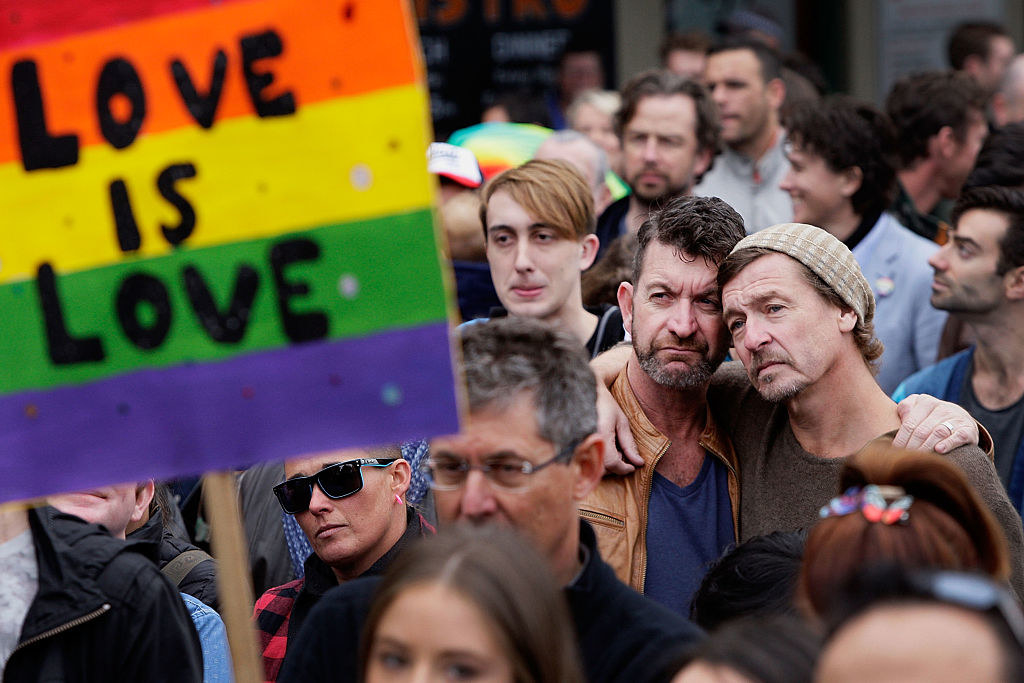 An Essential poll released on Tuesday showed a very low level of support for a non-binding plebiscite. Asked "How do you think a decision on legalising same sex marriage should be made?," 50% of respondents wanted a binding national vote, 23% wanted a vote in parliament, and just 9% wanted a non-binding national vote followed by a vote in parliament.

But despite the non-binding nature of the postal plebiscite plan, O'Sullivan said he was confident legislation would pass the parliament if a public vote was successful.

"Any member of parliament who ignores the will of the majority of the Australian people once they have their say should give their job up and go home immediately," he said. "Who can argue against the will of the Australian people when they decide on this?"
O'Sullivan added that he had had many private conversations with parliamentary colleagues who were "happy to live with the decision of the Australian people".
O'Sullivan would not be drawn on which other issues should attract a national vote, saying: "This is the only one in front of us at the moment."

"The only reason that I think [same-sex marriage] qualifies is that there's been great torture and disruption from some members of parliament who want this solved," he said.
"For some of them, they hold it very near and dear. So near and dear that I think that they would vote on the basis of their own interests and not necessarily on the interests of their constituents.
"This issue is so personally and politically charged, I think any vote by the parliament would produce a corrupted outcome ... If you happen to have a particular interest in this, and you say to yourself, 'I know my constituency would vote the other way, I am going to vote yes or no despite what my constituency wants.' I think that corrupts the outcome."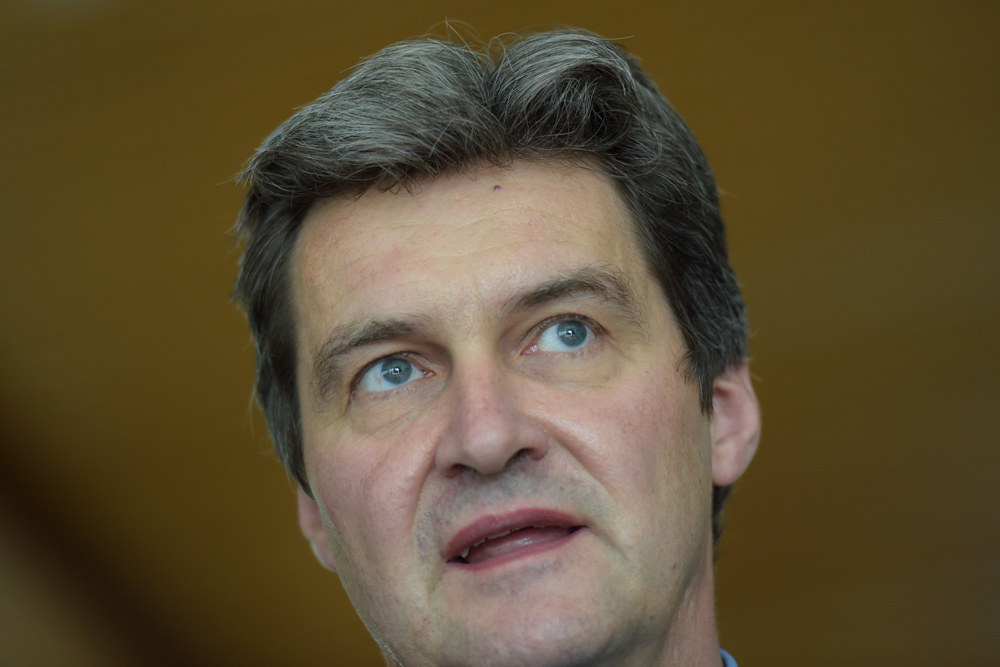 Rodney Croome, a spokesperson for the LGBT rights group Just.equal, labelled the postal plebiscite a "deeply flawed proposal that will be biased against marriage equality".

"A postal vote will favour the 'no' case because younger voters, who are more likely to support marriage equality, are less likely to return their voluntary postal ballots," he said.

Croome added that the lack of legislation would mean the government has total control over the wording of the question and other aspects of the vote.
"It's no coincidence that the only people keen on a postal vote are those who are dead against marriage equality," he said.