The Gig Economy Is Winding Back Workers' Rights By 100 Years, Says Union Boss
ACTU boss Sally McManus says too many Australians cannot plan or predict their lives due to job insecurity.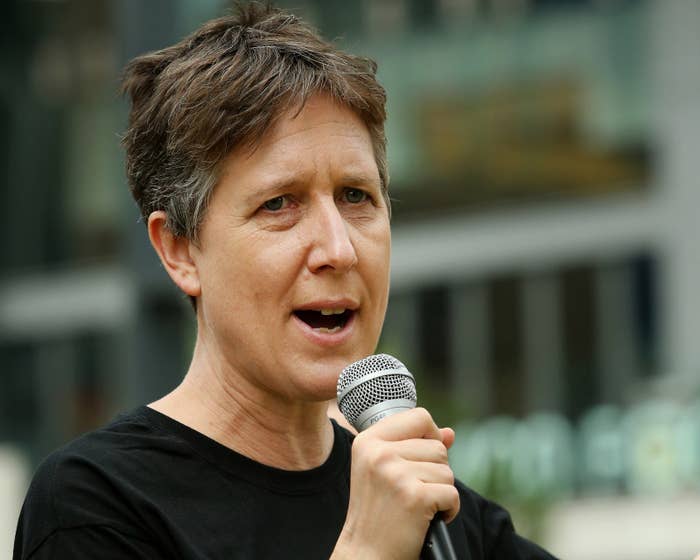 Union boss Sally McManus will hit out at the "gig economy" and call for an overhaul of how Australia deals with casual work in a speech on changing Australia's workplace laws at the National Press Club (NPC) on Wednesday.

McManus, secretary of the Australian Council of Trade Unions (ACTU), will focus on job security in the speech, saying too many Australians "can no longer predict or plan their lives" due to insecure work.
She will take particular aim at the gig economy, warning that the trend of companies hiring individual contractors instead of employees has created a two-tier system and resulted in people being paid below minimum wage; denied access to workers' compensation, sick leave, superannuation and unfair dismissal laws; and unable to reap the benefits of collective bargaining.
"Everyone deserves these rights," McManus will tell the NPC. "We need to change the rules so everyone has basic rights, including the right to collectively bargain."
"This is taking workers' rights back 100 years."

Some of the most prominent gig economy companies in Australia include car share service Uber, its food delivery counterpart UberEats, and other food delivery services such as Deliveroo and Foodora.

These companies typically employ people as independent contractors who then pick up short term jobs driving people around or delivering food via the company app.
There have been some efforts to challenge and clarify in the courts the extent of the protections that apply under current Australian law when it comes to contractors in the gig economy.

Late last year, the Fair Work Commission ruled that former Uber driver Michail Kaseris was an independent contractor and not an employee, and therefore could not claim unfair dismissal after his Uber app was deactivated due to a low driver rating from passengers.

Kaseris argued the FWC should follow a recent decision in the U.K. that found Uber drivers are classified as employed workers and not self-employed contractors under the law.
Uber contended there was no employment relationship and Kaseris was clearly a contractor, and FWC deputy president Val Gostencnik agreed.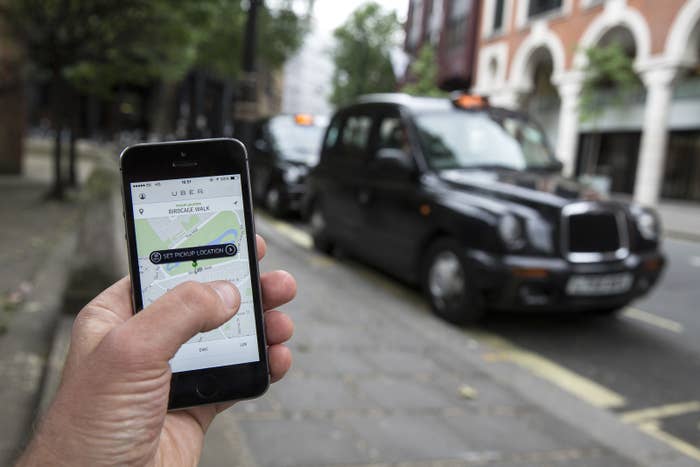 "[Kaseris], on the evidence, appears to have had complete control over the way in which he wanted to conduct the services he provided," Gostencnik wrote in one part of the decision.

"[He] was able to choose when to log in and log off the Partner App, he had control over the hours he wanted to work, he was able to accept or refuse trip requests (with some caveats) and he was free to choose how he operated and maintained his vehicle. All of these factors weigh in favour of an independent contractor relationship."
But Gostencnik also said the laws about when someone is an employee developed before the emergence of the gig economy, and as such may be "outmoded".
"Perhaps the law of employment will evolve to catch pace with the evolving nature of the digital economy," he wrote. "But until then, the traditional available tests of employment will continue to be applied."
Last month, the Transport Workers Union filed two unfair dismissal cases in the Fair Work Commission on the behalf of former Foodora delivery riders, which will likely also rule on whether they are considered employees or contractors under Australian law.

McManus's speech will also argue for an overhaul of Australia's law around casual employment as well as addressing several other workplace rights issues.

She will argue that after six months, workers should have the right to make their job permanent if they want to.

"Workers in Australia can get trapped in casual employment," the speech reads. "The average tenure is over three years. We have to change the rules so big business can no longer deny people basic rights by refusing them permanent positions."