Thousands of people watched an Australian man brush prickles out of a koala's fur after he posted the video on a community Facebook page last week.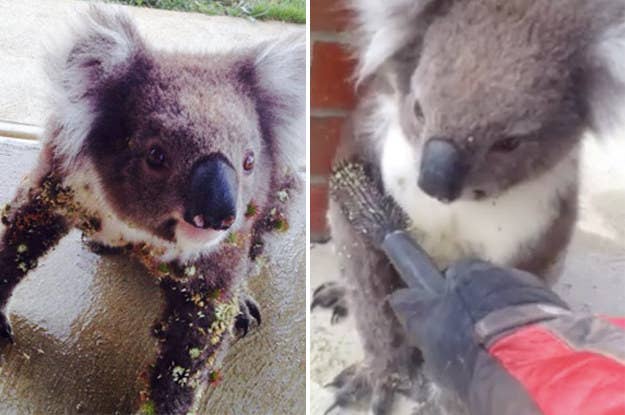 The video was posted on the Otway Community News Facebook page on December 17 by Bruce Atkinson from Apollo Bay, Victoria.

Atkinson wrote that the koala turned up on his porch and was originally grumpy, knocking away a bowl of water.
"But then [she] allows me to brush burrs off [her]. Now we are good mates," Atkinson wrote.

The calm koala and Atkinson's quiet encouragements make for a startlingly tranquil piece of footage.
"I'll get the burrs off you," he tells the koala. "Is that better? Does that feel better? Yep."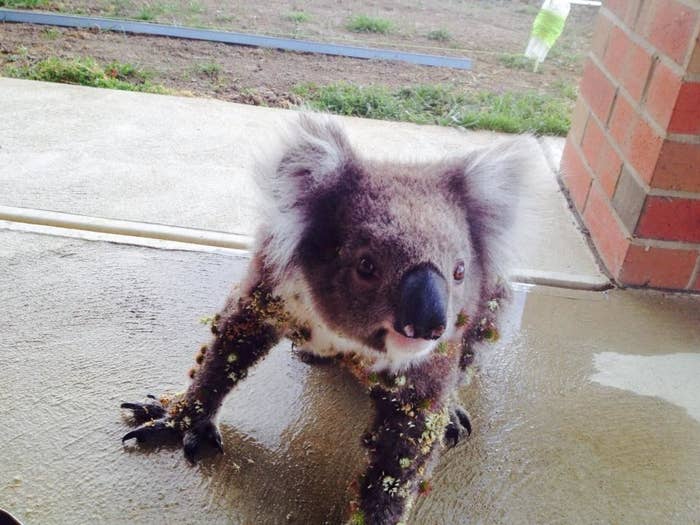 After thousands of people liked and shared the video, Atkinson wrote that he didn't realise the footage would trigger such a response.

"I was just amazed that the koala seemed smart enough to realise that I was trying to help [her] and I could not believe how quickly [she] went from being aggro to letting me pet and tickle under chin," he wrote.
"Cheers to all whom commented. [She] is still happily sitting on my porch."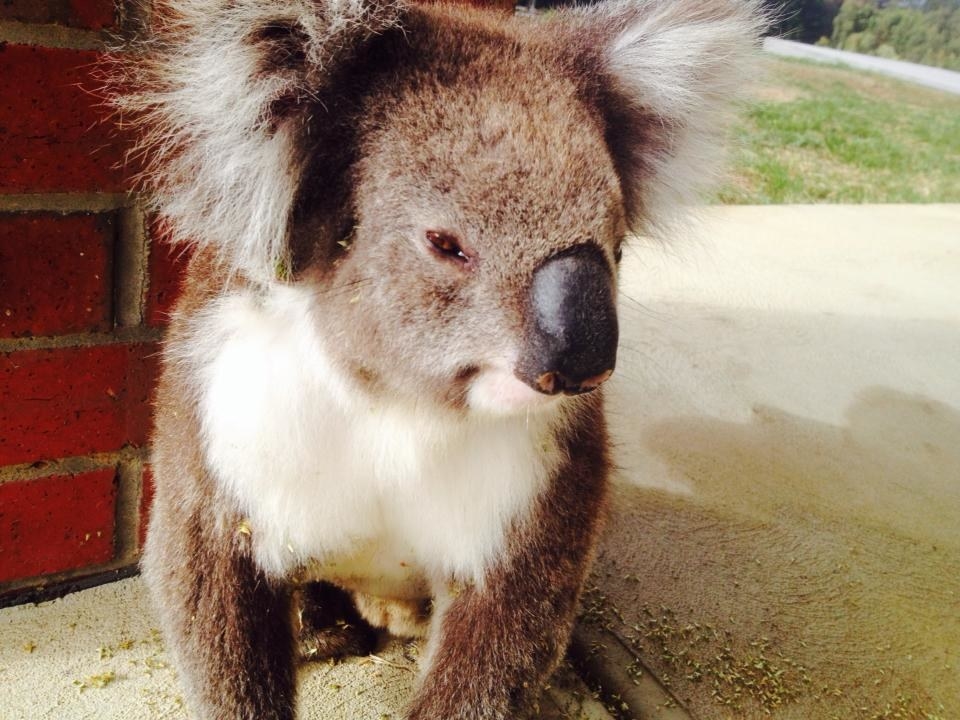 Want more proof that Australia is like no place else on earth? Sign up for BuzzFeed's "Meanwhile in Australia" newsletter!
If you can't see the signup box above, just go here to sign up for BuzzFeed's "Meanwhile in Australia" newsletter!