Here's Why Right Now Is The Most Critical Part Of The Same-Sex Marriage Survey
"Anybody who doesn't vote within the first few days of receiving the paper, usually doesn't."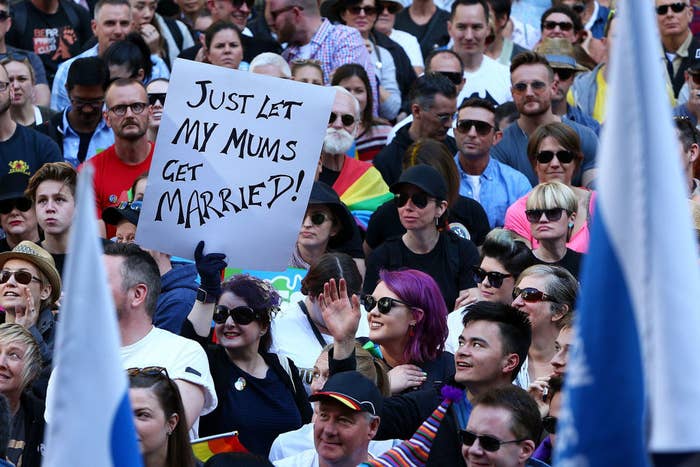 Australia's same-sex marriage survey is in full swing and set to run for six more weeks, but people with experience in trade union postal ballots say the crunch time for campaigning is now.

Tim Lyons, a former assistant secretary at the ACTU and now a research fellow at progressive think tank Per Capita, told BuzzFeed News the window for a "get out the vote" campaign is very narrow.
"The experience of past postal votes is that anybody who doesn't vote within the first few days of receiving the paper, usually doesn't," he said.
"After a few days the chances of them still even having it are pretty minor."
Lyons said that the largest regular postal ballots in Australia are trade union elections and industrial action ballots. He has been involved in such ballots for two decades.
"It is always a turnout challenge. It can be very difficult to motivate people to vote. It's going to come down to the soft voters with a marginal view either way."
Jess Walsh, the Victorian secretary of United Voice, said it was crucial people are presented with a strong message and know to expect the survey form.

"What we've learnt from union ballots is that people need to have a reason to open the mail. Ten years ago people opened every envelope, but not anymore," she said.
"There's a 2-3 day window when most people will fill it out."
According to the Australian Bureau of Statistics, 90% of Australians should have received their survey forms by Tuesday this week and 100% by Monday. They have to be returned to the ABS by November 7 in order to be counted.
The "yes" campaign is currently fundraising to get its popular Bachelor ad on air at this critical juncture of the campaign.
Equality campaign spokesperson Clint McGilvray told BuzzFeed News: "What we need from 'yes' supporters is any donation they can offer to help us ensure that more doors get knocked on and more ads get run."

He urged people to "post the survey back as soon as you get it".
"Send it back while it sits on the top of your mail pile and it's front and centre when you next walk out the door. Don't wait until it's on the bottom of the pile underneath the phone or water bill and it's too late to get it back."
Each side of the campaign has claimed it is being outspent by the other, but neither has released documents outlining how much money they have received.
Alan Joyce announced last week that he was donating $1 million to the "yes" campaign, while the "no" campaign has an anonymous donor matching up to $200,000 of its current fundraising drive.
As revealed by BuzzFeed News earlier this week, media analysis from September 10-17 shows that the "no" campaign is getting a significant amount of free media coverage, and was mentioned four times more than the "yes" campaign.
Another media analysis of the early days of the campaign reported in Guardian Australia suggested "no" is outspending "yes" by five to one when it comes to TV advertisements.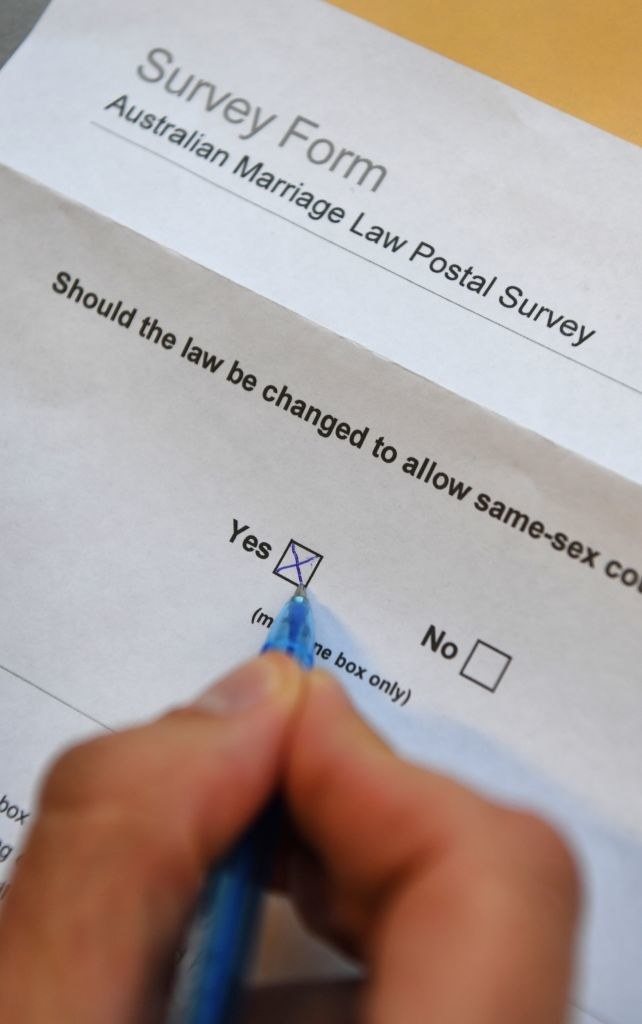 Lyons, who is a supporter of the "yes" campaign, said the single most effective campaign technique at this point is to send text messages to friends and family.

He cited the open rate of mass campaign emails at between 1-2%, while the response rate to a personalised campaign text message is upwards of 80%.
He also warned against spending time on aggressive campaigning techniques, sharing the messaging of opponents (even to mock or discredit the message), and approaching people who are not persuadable.
"Human instinct if you're a partisan, you tend to default to a position where you think that conflict or an aggressive approach is going to change people's minds," he said.

"That's just human nature if you're a partisan and you believe in an issue. The problem is that's not true. It's not true that the angrier we get the more likely people are to support our position."
Walsh told BuzzFeed News that United Voice had a systematic plan to contact members and ask them to return their survey forms.
The union is using a peer-to-peer texting platform called Relay that was developed by the Bernie Sanders campaign in the US in order to message thousands of members. A phone-calling campaign will start next week.
"We are having thousands of conversations to turn out the vote," she said. "At the heart of our plan is LGBTQI members who've been willing to tell their story."
But the central message from people with years of union ballots under their belt is that time is running out for both campaigns to win over the soft centre.
"The useful things people can do are roughly in the next week," Lyons said. "It will be very hard to find any survey forms to return after that."