This Teenager Is Suing The Media Over Articles About His Mullet
Sydney teenager Ziggy Mosslmani sued for defamation after his mullet became a meme.
The Sydney teenager who sued for defamation after his mullet became a meme has hit another hurdle in his defamation case against three media outlets.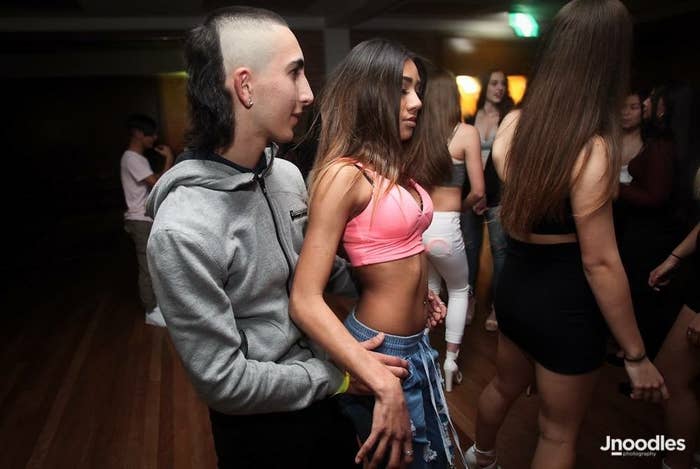 In mid-2015 Sydney teenager Ali Ziggi "Ziggy" Mosslmani was captured by photographer Jeremy Nool sporting a significant mullet as he danced with a woman at an 18th birthday party in Hurstville.
The photo went viral. Mosslmani's hair inspired a series of creative memes that referenced works of art, animals, and even the Pythagorean Theorem.
But the ensuing coverage sparked a legal brouhaha, with Mosslmani suing the Daily Telegraph, the Daily Mail, and KIIS radio for defamation.
A recent preliminary hearing brought bad news for Mosslmani, as the judge cut back the scope of his claim and ordered him to pay legal costs for the hearing of the three publications.

The hearing also ended Mosslmani's case against an online article published by the Daily Telegraph, but not its accompanying print article.

Judge Judith Gibson struck out Mosslmani's argument that all three publications had implied he is a "stupid person".

She said that according to the Macquarie Dictionary's slang definitions "mullet'' has three separate meanings: "The first is 'stupid', the second is 'stunned' ('stunned mullet'), and the third is its use in the epithet 'get a mullet up you', which means 'piss off'."
Gibson said she was satisfied that each time the world "mullet" appeared in the online Daily Telegraph article it had referred to Mosslmani's hair.
"The only play on words for another meaning of 'mullet' is the 'stunned mullet', which refers to the complete surprise the plaintiff felt at his unlooked-for international fame."

Referencing the Daily Mail article, Gibson said Mosslmani's lawyer, Roger Rasmussen, had argued that a "pin the donkey" meme had implied Mosslmani was a donkey, and therefore stupid.

She dismissed the theory as "far-fetched and fanciful", saying it would only be interpreted thusly by "a person avid for scandal".
Gibson also said there was "nothing" in one of the KIIS publications to suggestion Mosslmani lacks intelligence.
"The reference to 'neigh way' (for 'no way') and the horse and donkey memes are a reference to his luxurious pony tail, not to his lack of mental acuity," she said.
This, and an earlier hearing, which also clipped back the imputations Mosslmani can argue, leaves the teenager with a significantly narrower defamation claim.

However, he is still able to argue that the publications implied he is a "ridiculous person" because of his haircut.
During a hearing earlier this year, Gibson pondered whether Mosslmani was making things worse for himself by suing and bringing more attention to the photo.
The matter will next be heard on 9 February 2017.