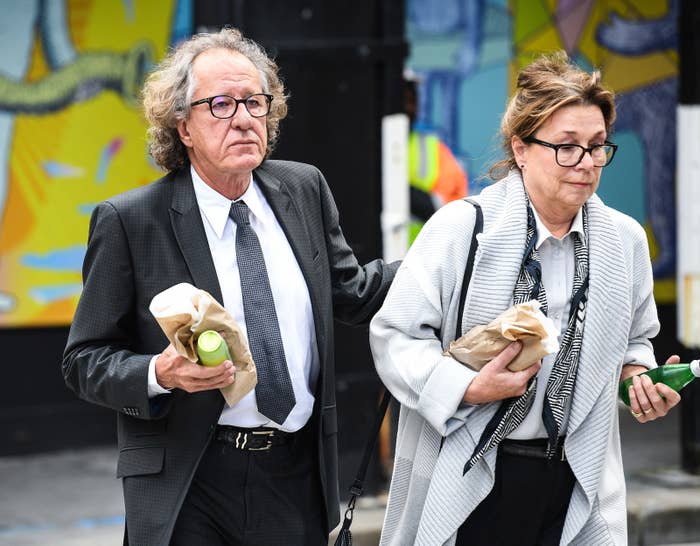 Sydney newspaper the Daily Telegraph is trying to file another defence in the defamation case it is fighting against actor Geoffrey Rush – this time, based on a statement from Eryn Jean Norvill, the actor at the centre of the allegations against the film star.

Rush is suing the Daily Telegraph publisher Nationwide News and journalist Jonathan Moran over articles published in the Daily Telegraph in November 2017 that alleged a complaint of "inappropriate behaviour" had been made against him and that he had "inappropriately touched" a female cast member during a 2015-16 Sydney Theatre Company (STC) production of King Lear.
Rush denies the allegations and claims the newspaper defamed him in publishing them.
The articles did not name Norvill as the woman who had made the complaint to the STC, and it has previously been revealed in court that Moran did not speak to her before publishing the article.

Norvill has now given a statement to Nationwide News that the publisher wants to use to argue a defence of truth, barrister Alec Leopold told the Federal Court on Friday morning.
Nationwide News previously filed a defence of truth, but it was thrown out by Federal Court justice Michael Wigney, who said it lacked detail. Currently, the publisher is relying on a defence of qualified privilege, meaning it has to prove that it acted reasonably in publishing the stories.

Norvill has separate legal representation and is not a party to the defamation case.
Rush's barrister Sue Chrysanthou told the court Rush's legal team opposed the application to change the defence.

"Too little too late," she said.
Chrysanthou also said the information in Norvill's statement in some places completely contradicted details in the initial defence of truth filed by Nationwide News.

The case was scheduled to be heard in September, but Chrysanthou said if Nationwide News is allowed to change its defence, that may not be possible.
The short hearing also shed light on what to expect at the upcoming trial. Chrysanthou said there are currently 16 regular witnesses and four expert witnesses slated to give evidence at trial, including expert accountants and a lawyer from the US talking about how the allegations impacted Rush's ability to work.
The hearing on whether or not Nationwide News can file another defence will be on August 9.