Geoffrey Rush's wife, Jane Menelaus, says her husband put his arms around her and wept when he saw his face on the front page of a Sydney newspaper with the headline "King Leer" and the allegations of "inappropriate behaviour" contained inside.
Since that day, he has been "altered", constantly browsing the internet to see what people are saying about him, and "doesn't wish to act again", Menelaus told a court in tearful evidence on Wednesday.
Rush is suing the publishers of Sydney newspaper The Daily Telegraph and journalist Jonathon Moran for defamation, after they published allegations he had been accused of behaving inappropriately towards a female cast member during a 2015-16 Sydney Theatre Company (STC) production of King Lear.

Rush, 67, has strenuously denied the allegations. He claims publisher Nationwide News defamed him by painting him as a pervert and a sexual predator who committed sexual assault while acting in King Lear, and by suggesting his conduct was so serious that the STC pledged to never work with him again.
Menelaus, an Australian actor who has been married to Rush for 30 years, took the stand on Wednesday afternoon following two and a half days of her husband's testimony.
She said she was with Rush on November 29 when he was first alerted that the story would be running in the newspaper the next day.
"We were very upset and distraught," she told the court. "He put his arms around me ... and he said, 'This is it. They're just going to publish'," she told the court.

Not knowing the details of the complaint, Rush was "totally bamboozled" by what it might be, Menelaus said.
"He couldn't fathom what he could have done that had upset someone in any shape or form," she said. "We tried to work out what it could be. He thought, 'Was I cross with someone, or was I rude to this person?'
"We went to bed with a terrible sense of dread about what they were going to say."

She described Rush's reaction to the front page, which was filled with a large promotional photograph of him as King Lear, the next day as "tragic".
"That photograph he loved very much. He'd put tremendous work into that photograph. To have it suddenly change the whole thing behind it to make him look sick and a fool or cruel and weird was a very, very, very hurtful thing to do.

"He said, 'They've just destroyed everything I tried to do with this role', and he wept. He put his arm around me and he wept."
She said Rush was "constantly on the internet" to see what people were saying about him.
Regularly, he saw stories associating him with famous men such as Hollywood producer Harvey Weinstein and actor Kevin Spacey (who have both been accused of sexual misconduct in the past year), Menelaus said.
At one point in her evidence, Menelaus began to cry as she said: "It's very painful to relive something we're actually trying terribly hard to forget.
"[It's been like] 11 months in Groundhog Day, but in Groundhog Day, it's the same day. And in this, it got worse and worse and worse," she said.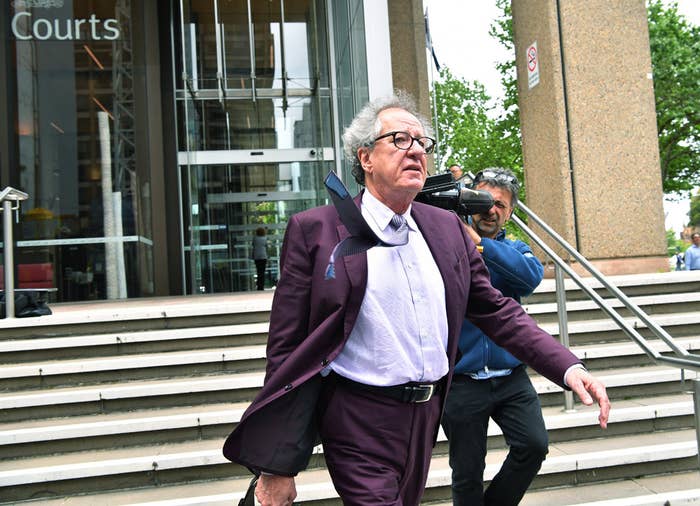 Nationwide News will argue a defence of truth based on a statement from actor Eryn Jean Norvill, who played the role of King Lear's daughter Cordelia in the production, and who allegedly complained to the STC in April 2016 about Rush's inappropriate behaviour towards her.

The stories did not name Norvill, and she did not agree to testify for the newspaper until a relatively late stage in the proceedings.
A Nationwide News defence document filed to the court, based on Norvill's statement, alleges Rush traced his hand down her torso and across the right side of her breast during a scene on stage when Rush, as King Lear, is grieving the dead body of Cordelia.
"No," Rush said of the allegation on Wednesday morning. "Did a thumb accidentally touch the lower part of her chest? Possibly. I wasn't monitoring this with detachment."

Rush, who described this grieving scene as the "Everest" of King Lear, said the intent of the scene was for him to feel the silhouette of Cordelia's dead body.
"It was the interior of my palms, wanting to feel the loss of her soul," he said.
"Well, thank you, but my question is, could that have happened?" asked Nationwide News barrister Tom Blackburn SC. "Could you have moved two or three fingers down the side of her right breast?"
"No, that couldn't have happened," Rush answered. "There would have been no deliberation in such a movement at that point of the play."
Rush was also quizzed over allegations he rubbed the small of Norvill's back as they waited in the wings before the two of them went onstage for the grieving scene. He said he did not place his hand on Norvill's back, nor "caress" her right hand, or play with her fingers.
Asked if he agreed that touching her hand in this way would have been inappropriate, Rush said: "I feel as though I'm being cornered into speculation around an event that I have declared never happened."
He went on to say that he personally didn't regard it as inappropriate as it could have been a "comforting" motion, or a way actors prepared for the scene.
"It could possibly be an assistance to the mental state," Rush said. "But that is not what I did, and that is not what I needed before I went onstage to light the fuse of Lear's grief, cutting through the air like a knife."
On another night, at the same point in the play, Blackburn suggested, Rush had stroked Norvill's back, along the line of her jeans, before she said very quietly, "Please stop that".
"I have no recollection of that," Rush said.
"I suggest that you did stop at that point," replied Blackburn.
"Well I wasn't doing it, so there was nothing to stop."
He said he couldn't recall telling Norvill she looked "scrumptious" in the rehearsal room, but he might have called her "yummy".
"Yummy has a spirit to it," he said.
Rush said that Norvill sometimes said to him "Daaad" or "Stop that Dad" during rehearsals, but denied it was in response to his alleged groping gestures or animal noises towards Norvill, which he has denied.
"She would say it like an embarrassed teenager, playfully," he said. "Because I was playing her father in the show."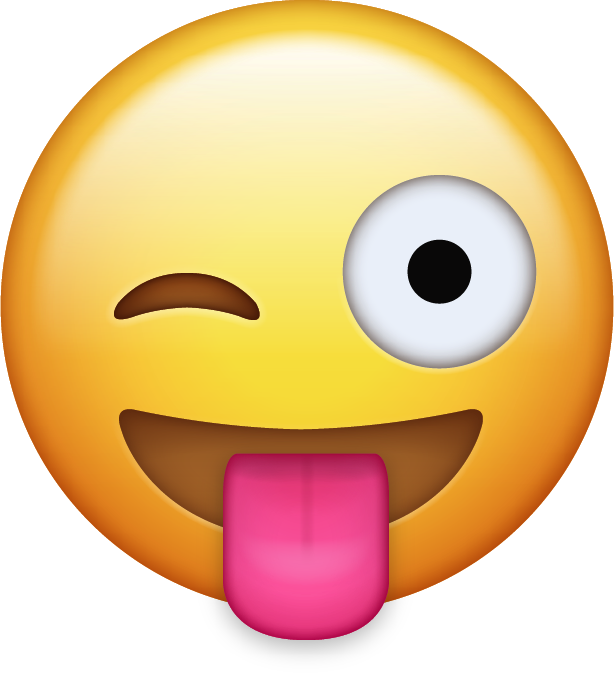 On Tuesday, the court heard that Rush had sent Norvill a text that included the line: "I was thinking of you, as I do, more than is socially appropriate" followed by a winking, tongue poking out emoji face.
Blackburn asked Rush, who was 65 at the time of the show, if someone of that age sent his own 25-year-old daughter the same text if he would think it was "appropriate behaviour".
"I can't think of any context in which that would happen," Rush said. "My daughter has hung out with a lot of much older actors, some of whom are quite funny."
He said the text was not avuncular but was "loony", and rejected the suggestion that sending it was "entirely inappropriate".
On Wednesday, Rush's barrister Sue Chrysanthou attempted to hand up to Justice Michael Wigney a printout of the emoji's meaning from the Emojipedia site that says it is "used in an attempt to be wacky, zany, or otherwise joking".
In a statement that elicited laughs from the courtroom, Chrysanthou described Emojipedia as "a reputable website in telling us how to interpret these faces, because obviously some people need assistance with that".
Blackburn objected that it "doesn't matter what Emojipedia says the emoji is", and Wigney agreed, saying "It really is in the eye of the beholder".
Rush was also questioned over claims he was leading a "hermit-like" existence in the wake of The Daily Telegraph stories. He said that despite trips to the Adelaide Festival, a two-day trip to Los Angeles and a holiday in Umbria in Italy and London, he felt "trapped" in his house and would only venture out to the shops.
"We hadn't taken in dried foods or supplies," he said. "We were trying to lead as normal a life as we could, but our social calendar diminished by about 90%."
"[Your solicitor] also suggested you weren't eating, or eating very inadequately," Blackburn said.
"That is very correct," said Rush.
"What was it you went to the shops for?" Blackburn said.

"I was waiting for that question," Wigney said.
"Mostly Metamucil, bananas, fruit, avocados," Rush said. "I ate a lot of smashed avocados on toast because I knew I had to have something by the middle of the day."
Blackburn attempted to cut him off, but Rush interrupted right back: "Please let me tell you my menu."
He went on to say he would have a light meal of soup and a piece of toast on most nights, rebuffing offers from Menelaus to cook him a steak.
The trial continues.