A new children's fairytale featuring a gay relationship is dedicated to the 49 people murdered in a gay nightclub in Orlando, Florida, last year.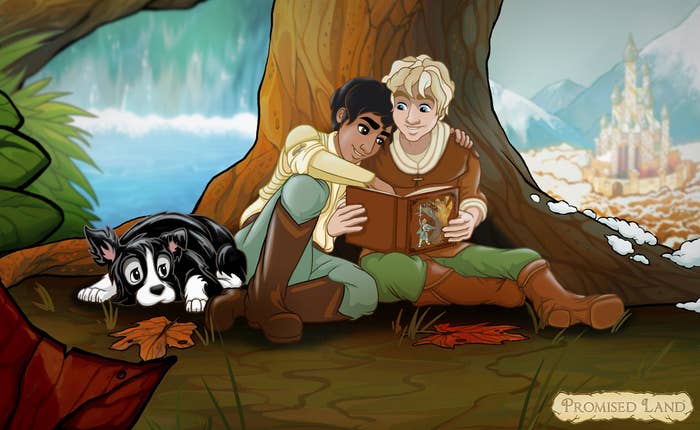 Promised Land, released on Valentine's Day, is the first children's book from Wellington, New Zealand, authors Chaz Harris and Adam Reynolds. It is aimed at children aged from five to 10.
The book tells the story of Jack, a farm boy, and Leo, a prince, who meet in the enchanted forest and slowly fall in love. But their budding relationship hits a hurdle when the Queen's evil husband, Gideon, attempts to seize the enchanted forest, which is on land belonging to Jack's family.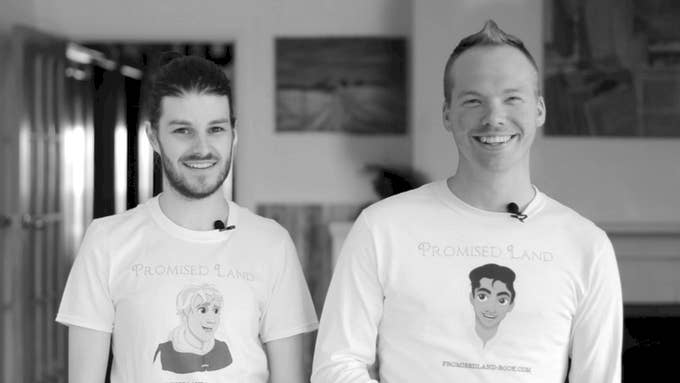 Harris (right) told BuzzFeed News it seemed fitting to dedicate the book to the victims of the Orlando shooting, as the massacre occurred the day after they finished the book.

"We locked off our text, said 'That's done', handed it to the illustrators, and then that happened," he said.
Harris said he was deeply shaken by reports the killer had said he was disgusted by two men kissing.
"I was personally very affected by it," he said. "There was a vigil here in Wellington that I went along to. I had people saying 'Why were you so upset? Did you know anyone who died?' But an attack on one of us is an attack on all of us."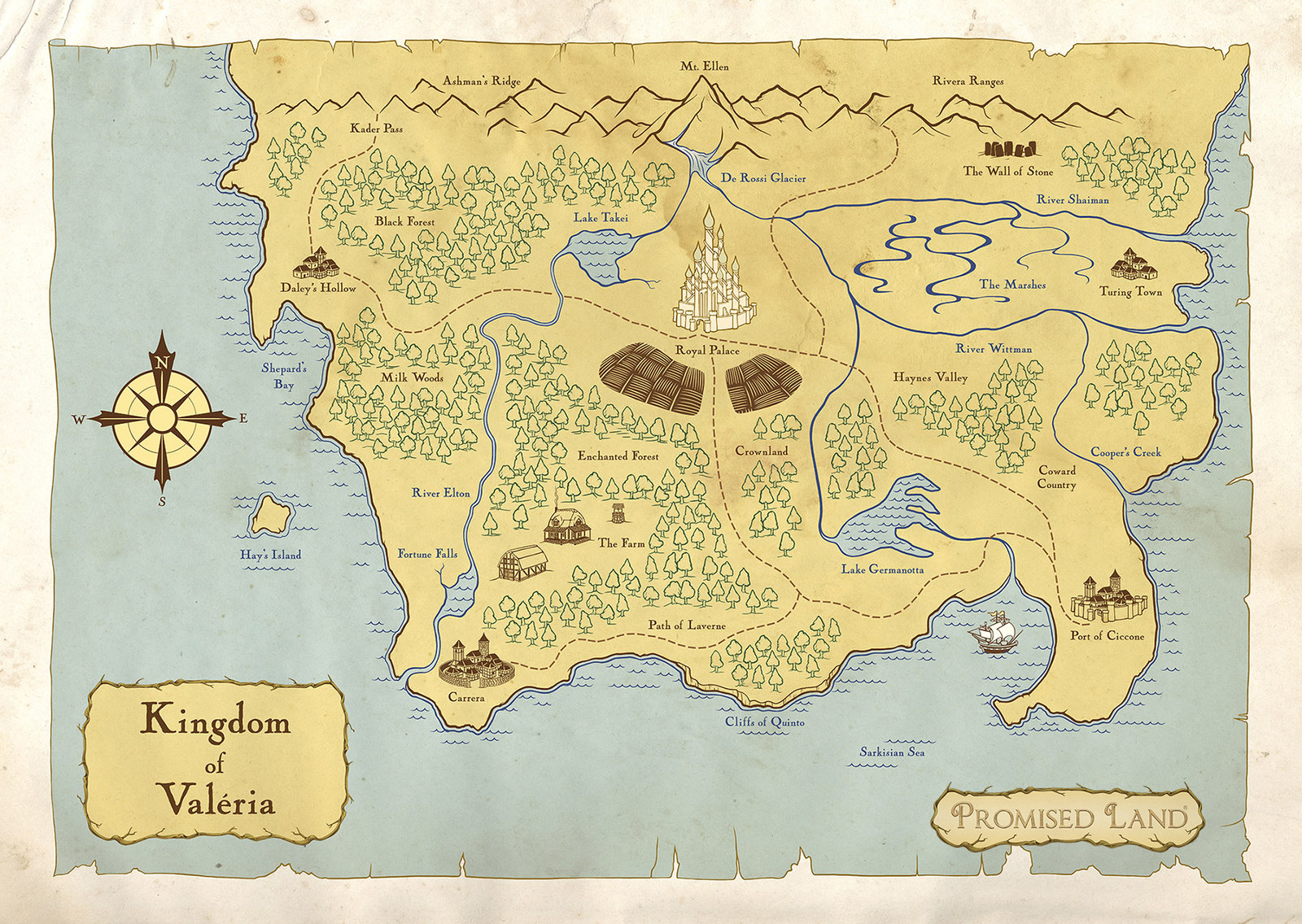 Promised Land includes a map of the fictional Kingdom of Valeria, with several place names inspired by figures who have helped change history for LGBT people.

LGBT civil rights heroes and trans women of colour Sylvia Rivera and Marsha P. Johnson are honoured by the "Rivera Ranges" and "The Marshes".
Matthew Shepard, whose 1998 murder sparked a national debate about hate crimes in the US, is referenced in "Shepard's Bay".
Others acknowledged include TV host Ellen DeGeneres, singer Elton John and scientist Alan Turing.
Harris and Reynolds hope the references can be used as a starting point to teach kids about LGBT history.
"This book would not be here if it wasn't for all of those people," Reynolds said.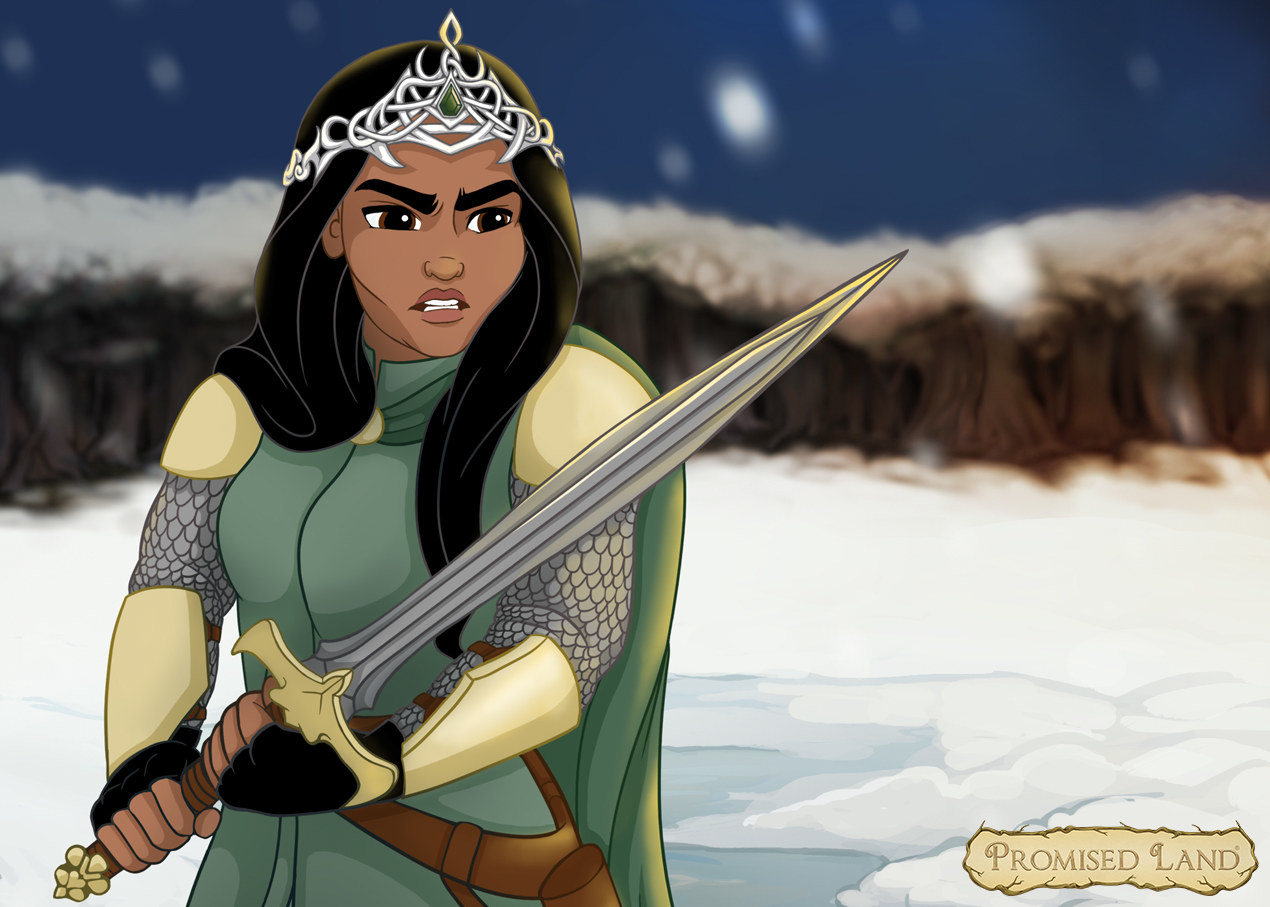 The writers were careful to make Jack and Leo's sexuality incidental, rather than central, to the story.
Reynolds said one of his friends had read the book to her daughter, and she had just one question afterwards: "Why did the bad man want to control the Queen?"
"There were no questions about the same-sex love story," he said.