This Far Right Activist Says Someone Stuck A Finger In His Anus At A Protest
This protest did not go so well.
A far right nationalist activist says somebody stuck a finger into his anus during a scuffle at a protest in Melbourne on Wednesday evening.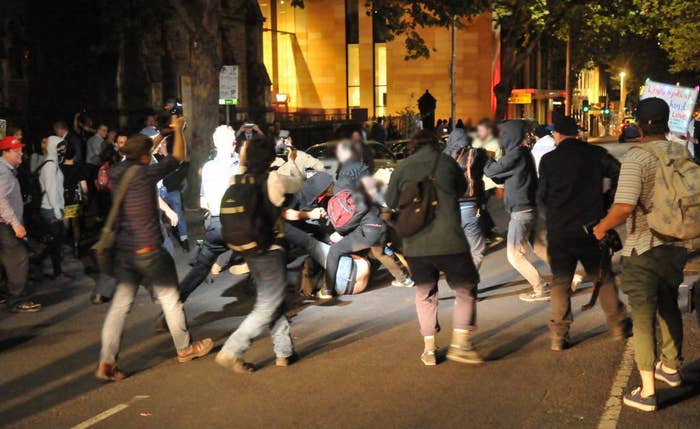 Neil Erikson told BuzzFeed News he was on his way to a meeting of far right nationalist political party, the Australian Liberty Alliance, when he came across an Equal Love protest outside an event hosted by the Australian Christian Lobby.
He said he started to film the rally, but was quickly recognised by a group of masked protesters due to his previous role in the far right, anti-Islam group the United Patriots Front, who are often associated with neo-Nazis.
"They all started to huddle up together, mask up, they proceeded to antagonise me by getting in my face and pushing me," Erikson said.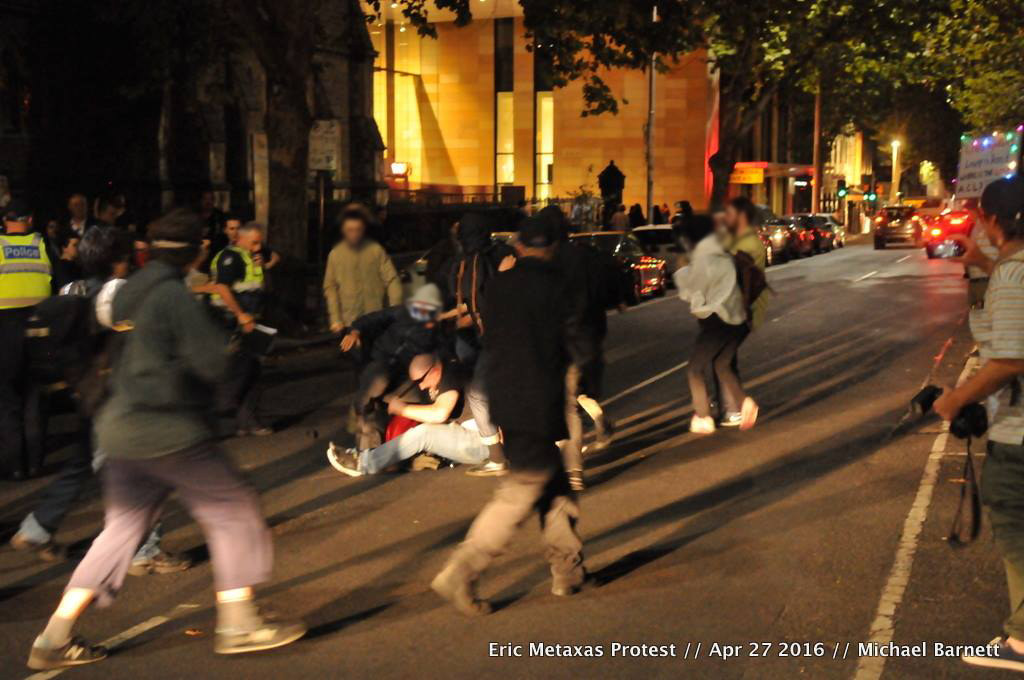 "They jumped on me, kicked me while I was on the ground. I was on the ground holding my video camera in one hand and getting kicked in the head."
"They also proceeded to pull down my pants and one of them placed his finger in my anus."
Photos from the incident show Erikson's pants down around his thighs.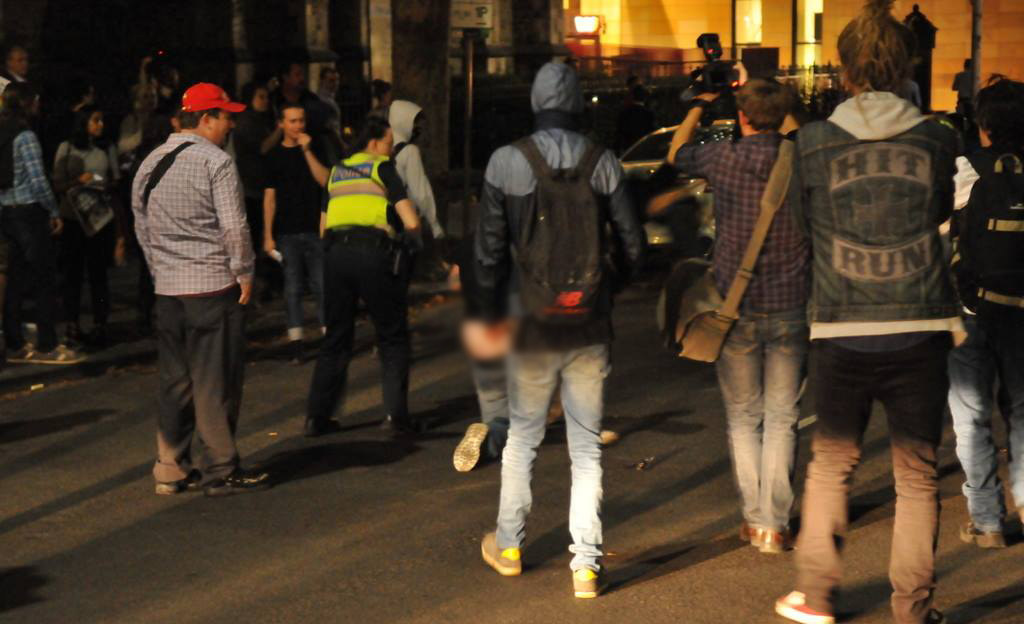 Anthony Wallace, campaign manager of Equal Love, told BuzzFeed News it was "planned to be a peaceful rally" against American commentator Eric Metaxas who is visiting Australia on a speaking tour with the Australian Christian Lobby.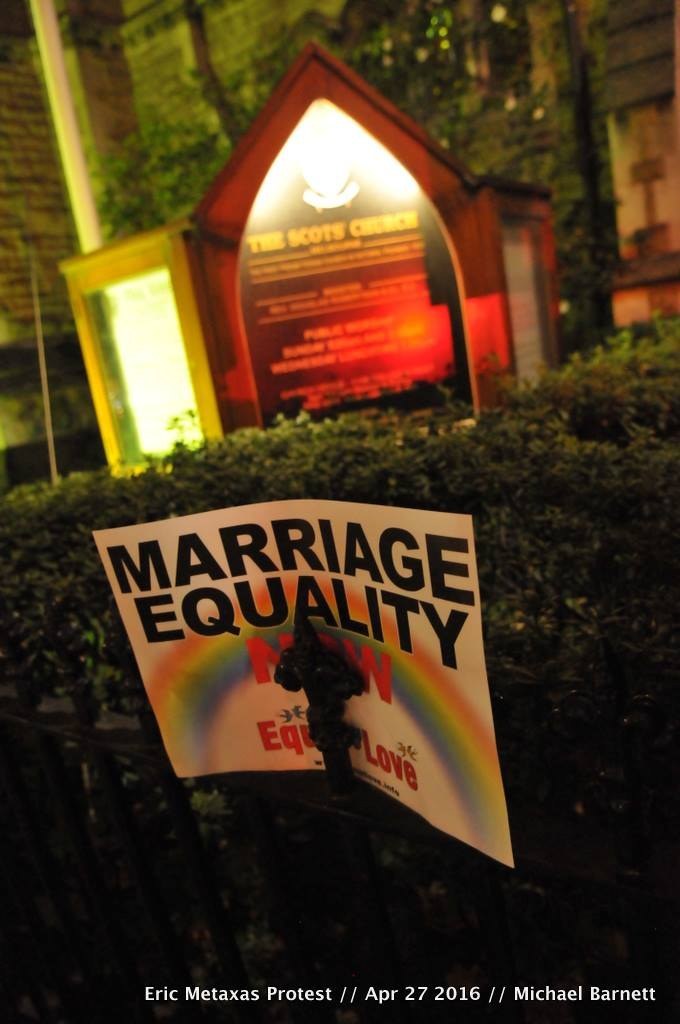 "We had no intentions of blocking people's entrance to the event. But like all public rallies, sometimes people from fringe groups arrive," he said.

Wallace described the masked protesters as a "fringe anarchist group", saying they "appeared to be looking for an opportunity to cause mayhem".

"As attendees were arriving to the ACL event, they started to get a lot more physical this group. They were blockading the entrance, refusing to let people pass."
After the incident, Erikson posted a photo of himself with a bloodied head on his Facebook page.
He told BuzzFeed News he "honestly" did not know the rally was on and thought it was about the Safe Schools Coalition, an LGBTI anti-bullying program Erikson has addressed in anti-gay rants on his Facebook page.

"Because I don't see any fucking fags coming out against Safe Schools, I'm going to paint all you finooks with the same brush," he said in a video posted to Facebook on Tuesday.

"Youse are trying to infect our children with your dirty, dirty, filthy, borderless minds, You are fucking filth."
After the melee was broken up by police, Erikson was told "get out of there" and left for the ALA meeting.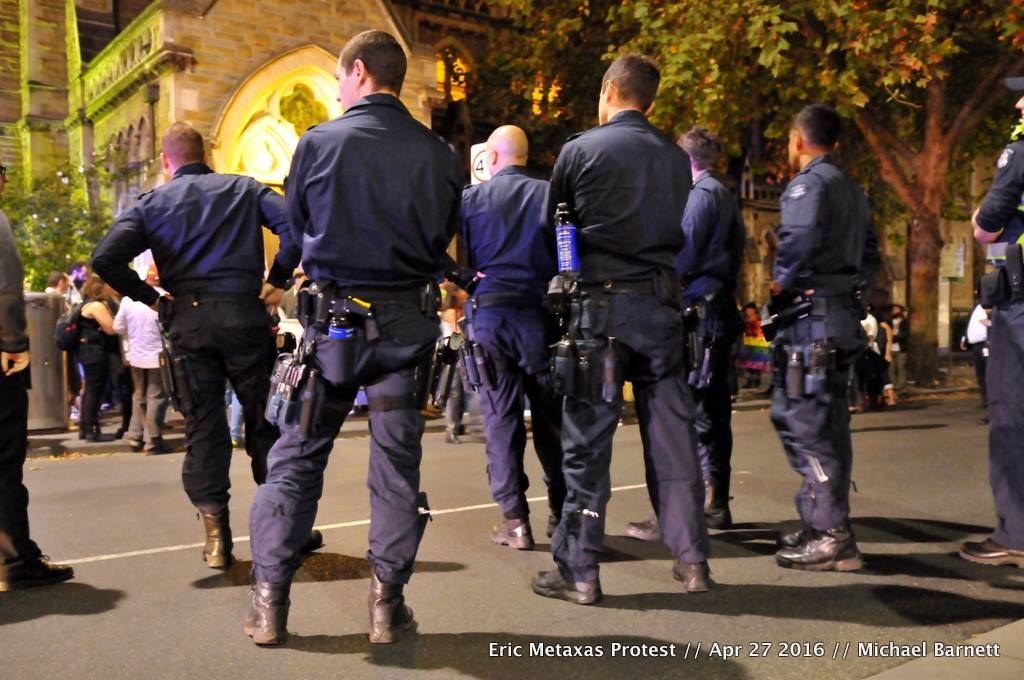 The Victorian Police confirmed to BuzzFeed News that police had deployed capsicum spray during the incident and that a 23-year-old man and a 21-year-old man had been issued with penalty notices for breaching the peace.

Wallace said it was sad that such an event took place at an Equal Love event.
"Our events attract families, children, and we certainly don't want them in harm's way," he said. "We don't want them being capsicum sprayed."