The Eyes Of The World Are On Australia's Fight For Same-Sex Marriage
"It's not like the gays are going to use up all the marriage licences."
A leading American advocate says the eyes of the world are on Australia – will we become the next country to adopt same-sex marriage?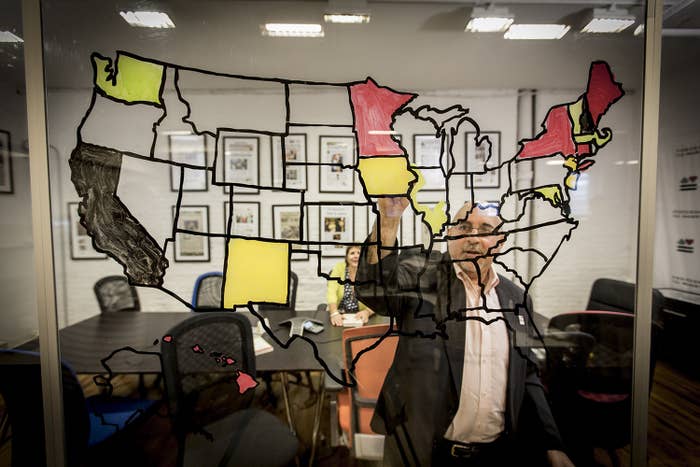 Evan Wolfson, who founded the US organisation Freedom To Marry, is viewed by many as the architect of the US same-sex marriage campaign. He told BuzzFeed News that Australian politicians had, so far, let the people down on the issue.
"The Australian public have been ahead of the politicians now for some time," he said. "And [the politicians] have, in various stages, tied knots that have made it hard to advance, even when there were moments of opportunity.
"The eyes of the world right now are very much on Australia. We're very hopeful that Australia will continue the momentum among the pluralist democracies and keep raising high the standard of human rights, so others can take heart and move forward."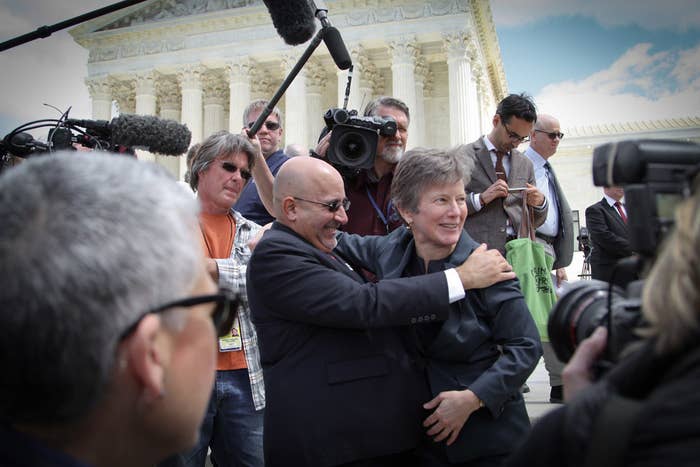 Freedom to Marry is also the title of a documentary about the fight to legislate for same-sex marriage in the US. It premiered at the Mardi Gras Film Festival in Sydney on February 22.

It features Wolfson, who for 40 years has waged a campaign for marriage reform, and lawyer Mary Bonauto, who argued the case for same-sex marriage before the US Supreme Court in 2015.

Australian Marriage Equality plans to hold screenings of the documentary in regional areas including Shepparton, Lismore, Kiama and Port Hedland.
Wolfson will tour Australia in March to offer support to the same-sex marriage cause.

Same-sex marriage has been adopted by 22 countries including Canada, New Zealand, Argentina, South Africa and France.
Wolfson pointed to Taiwan and Malta as two countries that may soon legislate in favour of same-sex marriage.

"There's a lot of discussion around the world," he said. "Just the other day I saw a news article that Malta is looking to move forward and perhaps beat Australia to becoming the 23rd country in the world. So I hope Australia can finish the job.

"Once gay couples can marry, most people are going to realise it didn't really take anything away from them at all, but it did help those families. It's not like the gays are going to use up all the marriage licenses."

For more information on Freedom to Marry, or to host a screening of the documentary, see Demand.Film.