Eric Abetz Says No To Marriage Equality Because It's The Asian Century
"Are we in the Asian century or not?"
Conservative senator Eric Abetz says Australia should not legalise marriage equality because Asian countries haven't, in response to a cross-party bill to be introduced to the parliament next month.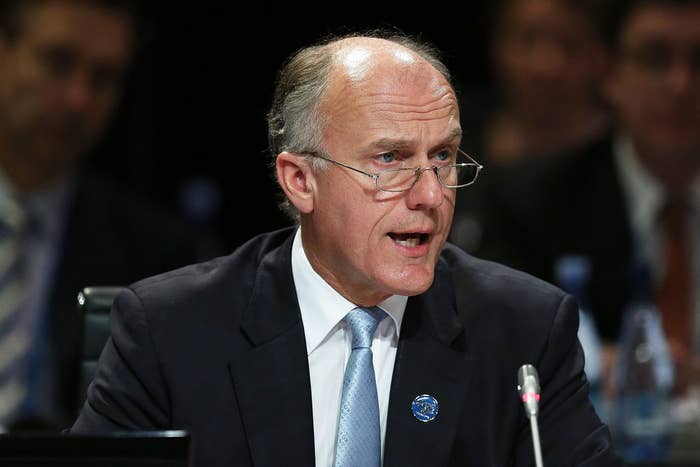 The bill is an exciting development for same-sex marriage advocates, as prime minister Abbott has previously said any bill on marriage equality ought to be a cross-party effort owned by the whole parliament.
However, despite excitement from advocates in the wake of the announcement, Abbott was quick to pour cold water on the issue.
"It is rare for a Private Member's Bill to be voted on and any bill would be subject to the usual process," he said in a statement on Wednesday.
"The Prime Minister's position remains the same as it has always been and he supports the current policy that marriage is between a man and a woman."
The bill will be co-sponsored by Liberal MPs Warren Entsch and Teresa Gambaro, Labor MPs Terri Butler and Laurie Ferguson, Greens MP Adam Bandt and independents Cathy McGowan and Andrew Wilkie.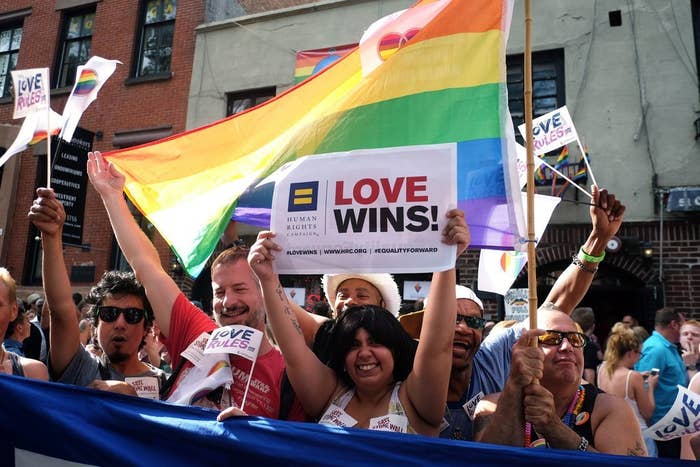 In response to the bill, conservative MPs have launched fresh attacks on the marriage equality movement in Australia.
Speaking on ABC Radio National this morning, Abetz asked "Are we in the Asian century or not?"
"The Labor party and other journalists tell us time and time again that we are living in the Asian Century. Tell me how many Asian countries have redefined marriage?" he said.
"It's amazing how certain people try to pick and choose in relation to debates. All of a sudden the US, which is usually condemned, is now being celebrated on the bizarre 5-4 decision in the Supreme Court."
Despite polls consistently showing majority support for marriage equality since 2007, Abetz criticised the Australia media for presenting a one-sided view of the issue.
"There has been one-way traffic and unfair reporting on this issue," he said, comparing the issue to the nationwide debate on whether Australia should become a republic in 1999.
In an op-ed for Fairfax Media, Abetz also criticised the recent decision from the US Supreme Court that states can no longer ban marriage equality.
Decrying the "activist judiciary" in the US, Abetz said the decision set a dangerous precedent and was not reflective of the American people.
Rodney Croome, national director of Australian Marriage Equality, said most countries with "similar legal and political systems to Australia" have embraced reform.
"It is important that Australia provides leadership and hope to our Asian neighbours on this important reform, especially with the growing campaign for marriage equality across Asia," he said.
"Every day that goes by without marriage equality is another day Australia's global reputation is tarnished by our tardiness on this issue."
Backbench senator Cory Bernardi, an outspoken marriage equality opponent who has previously compared the reform to legalising bestiality, also spoke out against the reform.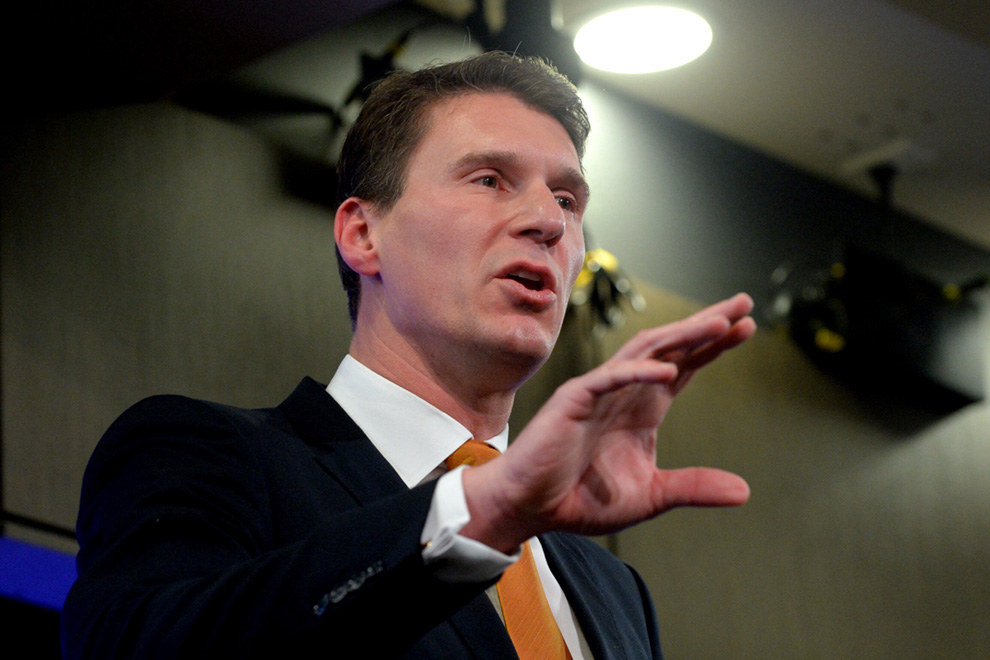 "This matter has been debated many many times in recent years," he said. "[Advocates] never take no for an answer, it can be rejected time and time again, and they bring it back."
Goverment whip Andrew Nikolic said marriage equality was not a priority, and senator Concetta Fierravanti-Wells labelled the bill an "ambush".