These Celebrities Want An Anti-Bullying Program Focused On "Tolerance" Of LGBTI People
"What Australia does not need is a program that is tied up in politics and controversy."
A group of Australian entertainers has written to prime minister Malcolm Turnbull, urging him to fund a mandatory national anti-bullying program for schools that would focus on LGBTI issues and domestic violence.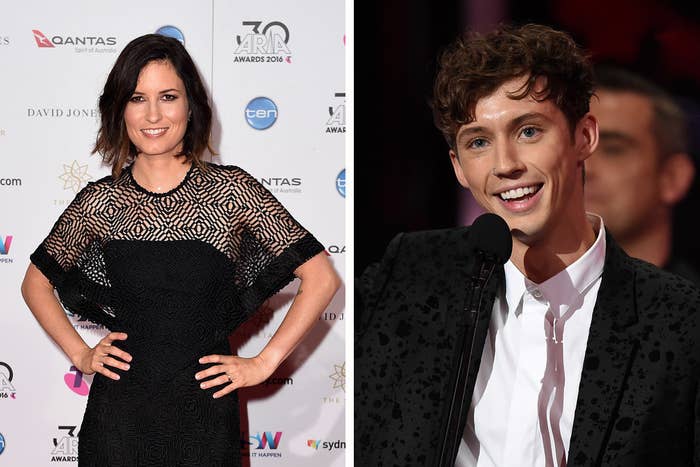 With seven days to the federal Budget, singer Troye Sivan, his mother, and several other prominent Australians are calling on Turnbull and education minister Simon Birmingham to allocate at least $6 million to the proposal.

The letter endorses a program that would prevent "all forms of bullying, including that which is based on religion, race, gender, faith, sexuality, disability, skin conditions, social standing or political persuasions".
Signatories include singer-songwriter Missy Higgins, producer and songwriter Paul Mac, author and journalist Tracey Spicer, comedian Joel Creasey, actor Guy Pearce, and former Australian Idol host turned political candidate James Mathison.

The push comes in the final months of funding for the Safe Schools Coalition, a national LGBTI anti-bullying program launched in 2014.

Safe Schools became the target of nationwide controversy in 2016 when conservative media outlets and politicians furthered a campaign against the program initiated by conservative Christian lobby groups.
"We understand and accept that programs implemented in recent history, such as Safe Schools, have become highly politicised and controversial," the letter to Turnbull reads.

"We wish not for controversy but for a program with a goal that everyone can agree on: an end to bullying and domestic violence in Australia.
"Make no mistake of our request: we do not seek a program that seeks approval of the way certain members of our society live. We seek only mutual respect and tolerance."

The proposed program would be rolled out by the start of 2018 and include tolerance of LGBTI people "at its core".
"The program's curriculum should consult education experts, paediatricians, psychologists and criminologists before its rollout," the letter reads.
It also calls for an advisory board of experts – to be appointed by the education minister – which could alter the program if it saw fit: "The board should be required to consult with community groups, including those from the LGBTI community, before making decisions that alter the program's teachings."
In a video Sivan says Australia needs a program that focuses on LGBTQ kids.

"There was a previous anti-bullying program called Safe Schools and it existed to help kids like me, but it was made controversial by newspapers and politicians who still refuse to accept that people like me should be tolerated, and not just tolerated but respected, especially in schools," he said.
"Australia needs an anti-bullying, anti-violence program with a focus on LGBTQ bullying, that isn't just another bullying program. What Australia does not need is a program that is tied up in politics and controversy.
"If we don't act now, future suicides, self harm, murders, and domestic violence will continue unabated."
Sivan's mother Laurelle Mellet told BuzzFeed News her main concern was the safety of children.
"Whether they are gay, have autism, whatever it is – it's really, really important that people start learning tolerance. It's not going to come just from home, it needs to come from school as well."
She hopes the broader focus of the proposed program would prevent it from going the way of Safe Schools and becoming a political football.
"You can take out the fact that you're just trying to get through to gay kids... there are parents out there who felt like the [Safe Schools] program would change their kids, and turn straight kids gay, which is absolute rubbish. Nothing is going to change that."

Mellet says she has learnt a "huge amount" about tolerance by being Troye's mum.
"I'm really, really proud of the fact Troye is who he is, and he's able to have a voice for so many kids and people out there who don't have a voice," she said.
"If I couldn't support him, I couldn't be a mother. And that's what I am."