The Coalition is set to govern for another three years — and with a majority, this time around.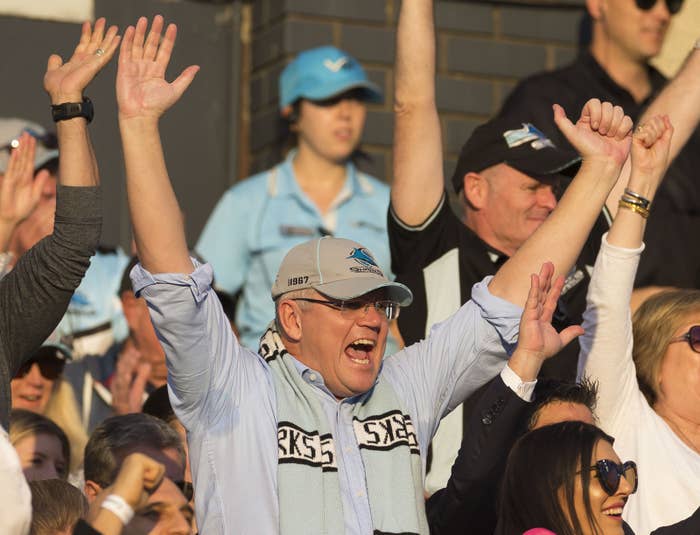 But remember, to get any legislation through the parliament, Scott Morrison's government has to take it to the upper house (Senate) too, where it will not command the chamber.

This is particularly important given the lack of policy detail put forward by the Coalition during the election campaign. It can claim a mandate for certain policies (such as its tax cuts centrepiece) but other reforms will have to be conceived of and argued for while in government.

The makeup of the Senate has been chaotic in recent years following the 2016 double dissolution election in which several minor parties were elected to the upper house. In 2017, Australia's citizenship crisis saw multiple politicians booted from the parliament under Section 44 of the Australian Constitution, after realising they were in fact dual citizens.
What's the likely make-up?
There are 76 senators and 40 of those seats were up for grabs at this election. You need 39 seats to form a majority in the Senate.
At the moment, the projected totals for the major parties are 34 for the Coalition and 27 for Labor. All of this comes with the caveat that the Senate results take a while to count and are yet to be finalised.
But we can safely say that neither major party will have a Senate majority, meaning negotiation with the crossbench will be required to get any legislation through the parliament.
The biggest crossbench force are the Greens, who will again have nine senators. The remaining make-up of the crossbench is expected to be two Centre Alliance (formerly Nick Xenophon Team), two One Nation, one Australian Conservatives (Cory Bernardi) and Jacqui Lambie.
Who's in?
In New South Wales, Liberal candidates Hollie Hughes — who almost replaced Fiona Nash after she was booted under Section 44, but then was found to be ineligible herself — has been elected. So has Andrew Bragg, who led the Liberals and Nationals marriage equality campaign during the postal survey.
Jacqui Lambie is expected to return to the Senate after she too resigned due to Section 44. "I want to thank all Tasmanians for their support. You just can't keep a bloody Lambie down," she wrote on Facebook.
All six Greens candidates who were up for re-election have regained their seats: Mehreen Faruqi (NSW), Sarah Hanson-Young (SA), Janet Rice (Vic), Larissa Waters (Qld), Jordon Steele-John (WA) and Nick McKim (Tas).

As expected, the politicians leading the Senate tickets for the major parties across the country have re-entered the Senate, including the Coalition's Zed Seselja, Anne Ruston and Linda Reynolds, and Labor's Pat Dodson and Carol Brown.
Former Transport Workers Union boss Tony Sheldon will also enter the Senate for Labor.
What's still in doubt?
Three seats remain in doubt, according to the ABC's election computer.
One of them is One Nation's Malcolm Roberts, who was elected to the Senate for One Nation in 2016 but was booted for being a British dual citizen. He is ahead in the Queensland Senate race.
Labor's Chris Ketter in Queensland and Liberal David Van in Victoria are also ahead for the final seat in each state, but not yet confirmed.
Who's out?
The election has seen several senators, some of them high profile, fail to keep their seats in the parliament.
Fraser Anning, who replaced Roberts when he was booted under Section 44 and went on to leave One Nation and form his own party, has failed to return to the Senate. He was famously egged by teenager Will Connolly after blaming Muslims for the Christchurch terror attack.

It seems that the "Human Headline", aka former broadcaster Derryn Hinch, will not be retuning to the parliament:

Lisa Singh, the Tasmanian Labor senator who waged a successful vote below the line campaign at the 2016 federal election after being preselected into an unwinnable spot on the ticket, has not been able to pull it off again, and will lose her seat.
Liberal Jim Molan attempted to do the same thing after he was preselected into the fourth spot on the Liberals NSW senate ticket, and has not been successful.
Longtime Queensland senator Ian Macdonald also lost his seat after being relegated to the fourth spot on the LNP ticket.
Lucy Gichuhi — who is probably best known for becoming a meme after she dodged a question by saying "Well. Well. Next question. See ya!" and walking away — will not be returning to the Senate.

Liberal Democrat Duncan Spender, who replaced David Leyonhjelm when he quit to (unsuccessfully) contest the New South Wales state election, won't be back.
Despite spending tens of millions of dollars on advertising, Clive Palmer will also not make it to the Senate.
Nor will Brian Burston, a former One Nation senator who joined Palmer's United Australia Party and was the first candidate on its NSW Senate ticket.
You may remember Burston as the man who daubed blood on Pauline Hanson's office door after a bitter spat. He stood up in the Senate to say that he couldn't remember doing it, but had concluded it was in fact him, and apologised.
And finally, Australian Conservatives candidate Lyle Shelton, who was a prominent voice in the "No" campaign for marriage equality, did not win a Senate spot.

The current Senate term ends on June 30.