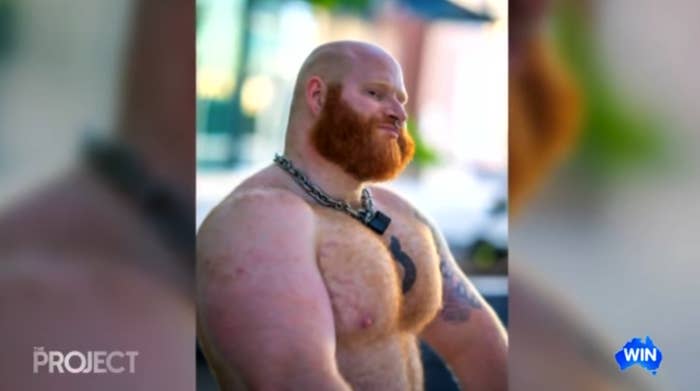 A Seattle man whose partner died after injecting his genitals with silicone to make them bigger has launched defamation proceedings against one of Australia's major TV networks.
Dylan Hafertepen and his Australian partner Jack Chapman blogged extensively about their dominant/submissive relationship, in which Hafertepen was the "master" and Jack one of his "pups", before Jack's death in October 2018.

They also documented for their online followers changes to their bodies, which included gaining enormous muscles, and Jack enlarging his genitals by injecting them with silicone.
When Jack died, from lung problems caused by a silicone embolism, it raised questions among their fan base — and in the media — about the circumstances of the death and the relationship.
One report, aired on Network Ten's The Project on Nov. 6, 2018, featured a dramatic confrontation between Hafertepen and Jack's mother, Linda Chapman, filmed when he brought Jack's ashes back to Australia.
Now Hafertepen has filed a lawsuit against Ten in the Australian Federal Court, alleging he was defamed by the broadcast. The report was put together by journalist Hamish Macdonald, who was recently announced as the new host of the ABC's flagship political panel show Q&A.
The segment focused on Linda Chapman, who described her son as a "gentle giant" who was "so loved" and who had changed after getting into a relationship with Hafertepen.
Macdonald says in a voiceover on the program: "Dylan had introduced Jack to dangerous body manipulation and master servant role-play."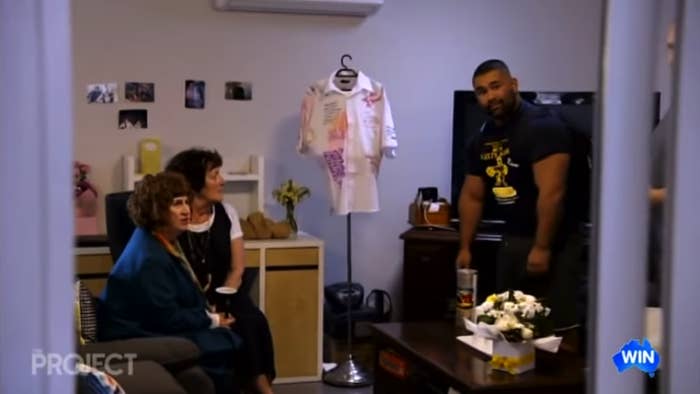 Cameras were rolling as Hafertepen came to deliver Jack's ashes to Linda. He can be seen in the segment looking in the direction of the cameras and asking her, "What's all this?"
"They've come here to film the returning of Jack's ashes. They're going to be covering the wake," Linda told him.
"Oh, OK," he replied.
In the emotional confrontation that followed, Linda said to Hafertepen: "I believe with all my heart that you are wholly and solely responsible for my son's death. I wish you were dead."

It ended when when she told him "Get out of my house, I hate you" and he left.
Jack was also known as Tank Hafertepen — and legally changed his name to this prior to his death — but is named in the Australian lawsuit as Jack Chapman. Before his death, he lived in Seattle with Hafertepen and four other "pups".

In court documents Hafertepen complained the broadcast was "over-sensationalised" and that it falsely accused him of being responsible for Jack's death. He also accused Ten of "tricking [him] into giving an interview without informing him that it intended to publish the matter complained of and under false pretences".
Hafertepen alleges the broadcast suggested a number of defamatory things about him, including that he was abusive, domineering and manipulative towards Jack; that he forced Jack to leave everything to him in a will "three weeks before [his] suspicious death"; and that he caused Jack's death by giving him silicone to be injected into his testicles.
"Mr Hafertepen required his partner Jack Chapman to cut off all contact with his family, sign over his salary and wear a chain around his neck as part of a sick master/servant relationship," another alleged imputation read.
Hafertepen is seeking damages and for the story to be permanently removed from Ten's websites.
His barrister Sue Chrysanthou told the Federal Court on Monday morning that the "very serious allegations, criminal allegations" broadcast by Ten were republished across the globe and caused Hafertepen to lose his senior role at Google.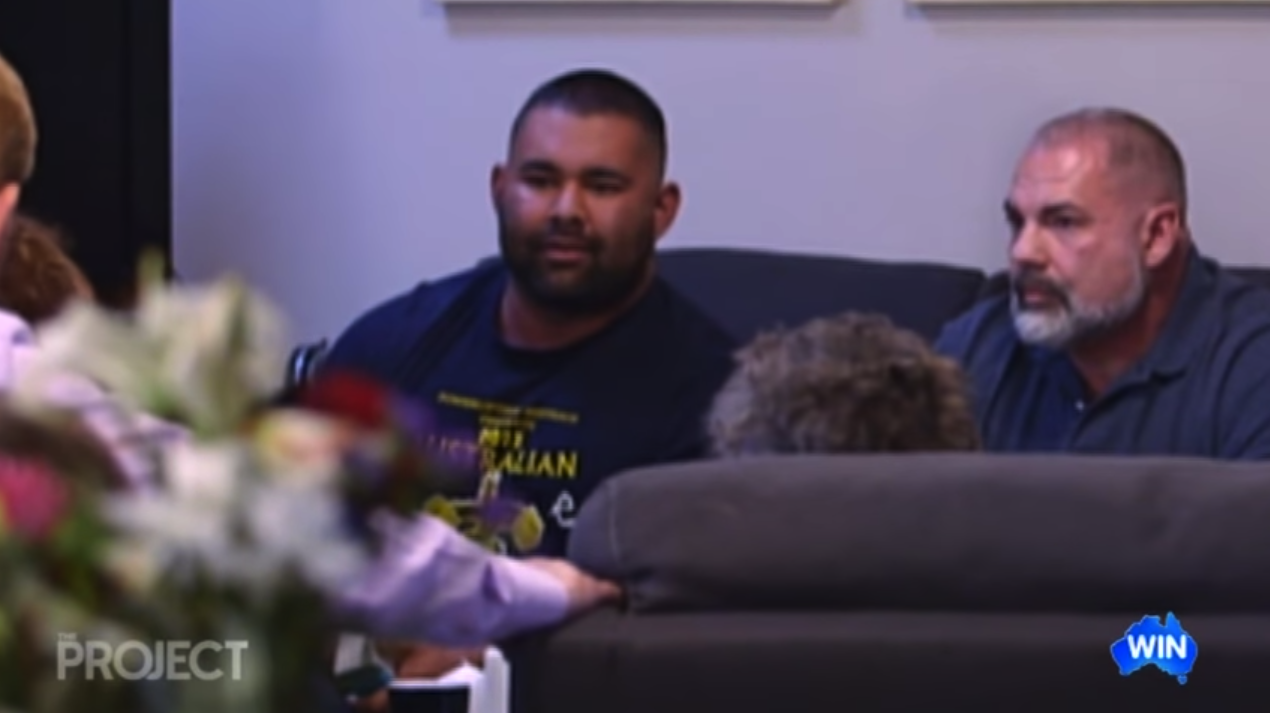 Hafertepen is himself currently being sued for wrongful death by Linda Chapman in the United States.

A BuzzFeed News report published in November 2018 looked at the suspicions cast on Hafertepen over Jack's death, and how some in the online community who followed the couple believe their dominant/submissive relationship had been abusive. Hafertepen told BuzzFeed News for that report, "I'm sad about all the speculation" and chalked up the talk around his partner's death to mere "misinformation" and "conspiracy theories".
At Monday's preliminary court hearing, Ten's barrister Lyndelle Barnett said the network intends to file defences of truth and qualified privilege (whether the publisher acted reasonably).

Barnett said "extensive investigations" and conversations with US-based witnesses needed to happen before the network could file a defence.
"Any truth defence will need to be incredibly detailed. The lawyers will have to be satisfied there's a proper basis for allegations put in the defence," she said, later adding "I want to make sure it's right the first time".
Chrysanthou said Ten had chosen to publish the allegations and rejected the suggestion that lawyers require a different standard of proof to journalists.

"Frankly, I don't think that's the case," she said. "If a national broadcaster wants to call someone a murderer, effectively, it should really have all its evidence [in hand] before it does so."
Network Ten declined to comment on Hafertepen's allegations as the case is before the courts. The matter is next in court in February 2020.