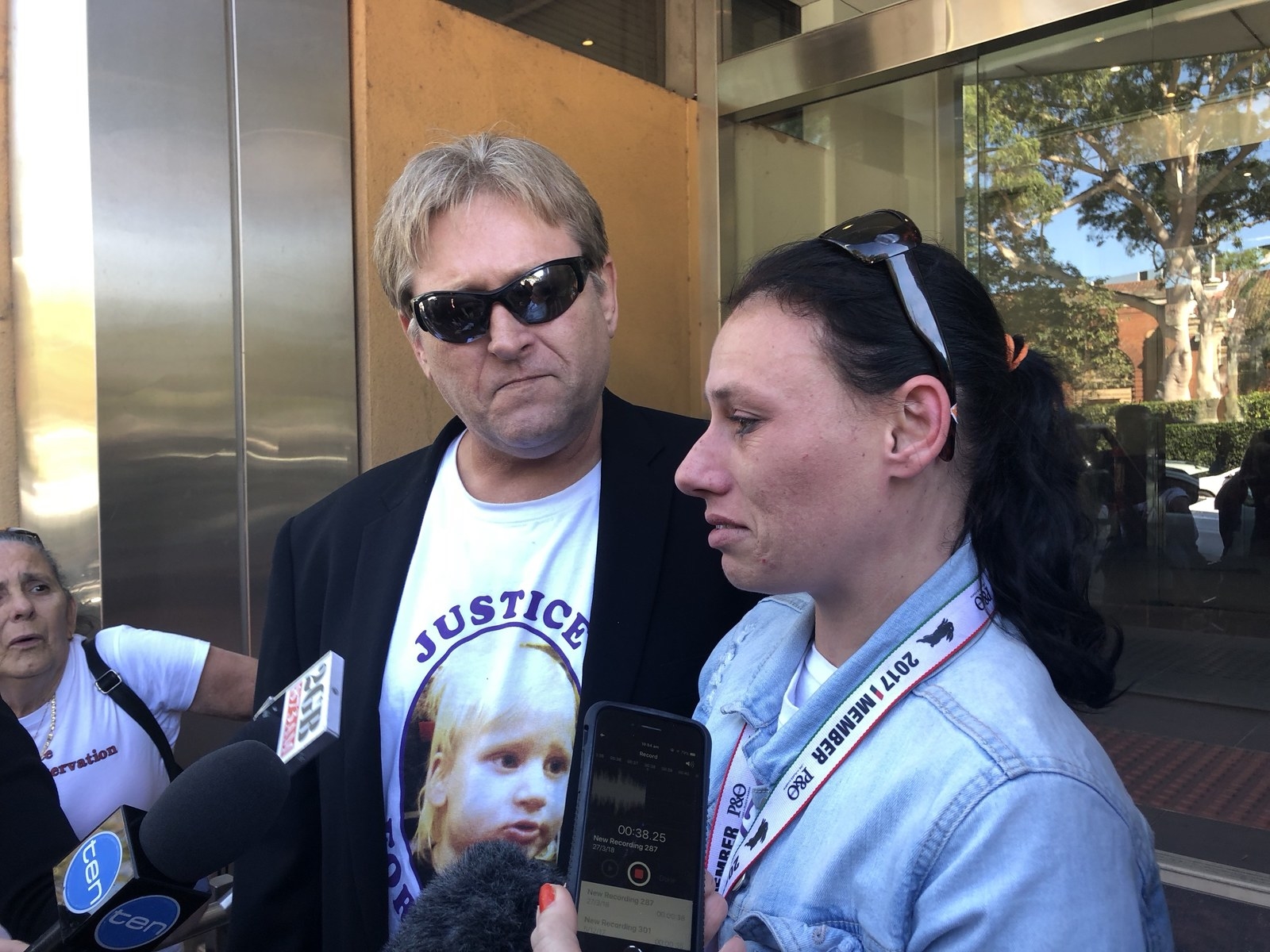 The devastated parents of a toddler who drowned in a swimming pool while in foster care in 2014 broke down and said they "just had more questions" after a coroner handed down her findings into their son's death.

Braxton Slager was 22-months-old when he was found floating in a non-regulation swimming pool in the backyard of his foster home in Stanhope Gardens, northwest of Sydney, Australia, in September 2014.
He had been taken into temporary care three weeks earlier and his father, Johnny Slager, was in the process of trying to regain care of his son.
On Tuesday morning at the NSW Coroner's Court in Glebe, magistrate Harriet Grahame said there had been "significant failings" in relation to Braxton's death, including the support provided to his family, the decision to put him in temporary care, and the processes used to select and support a foster carer.
Slager broke down in tears as Grahame described the toddler as an "affectionate little boy who loved playing and being outdoors" and spoke of the "unique relationship" he had with his father.
"Both Braxton's parents spoke of their unbearable grief and how the tragedy of their son's death had pushed them to question their own survival," Grahame said.
She directly addressed Slager, and Braxton's mother Vanessa Naumovska, who are separated, saying: "I know the findings won't give you the comfort you want."
Braxton was temporarily removed from Slager's care after Family and Community Services (FACS) became concerned about his drug and substance abuse and incidents of alleged domestic violence. Naumovska was also considered an unsuitable carer due to drug use and past removals of children.
The agency told Slager that if he didn't accept a temporary care agreement it would take the matter to the Children's Court and seek a removal order.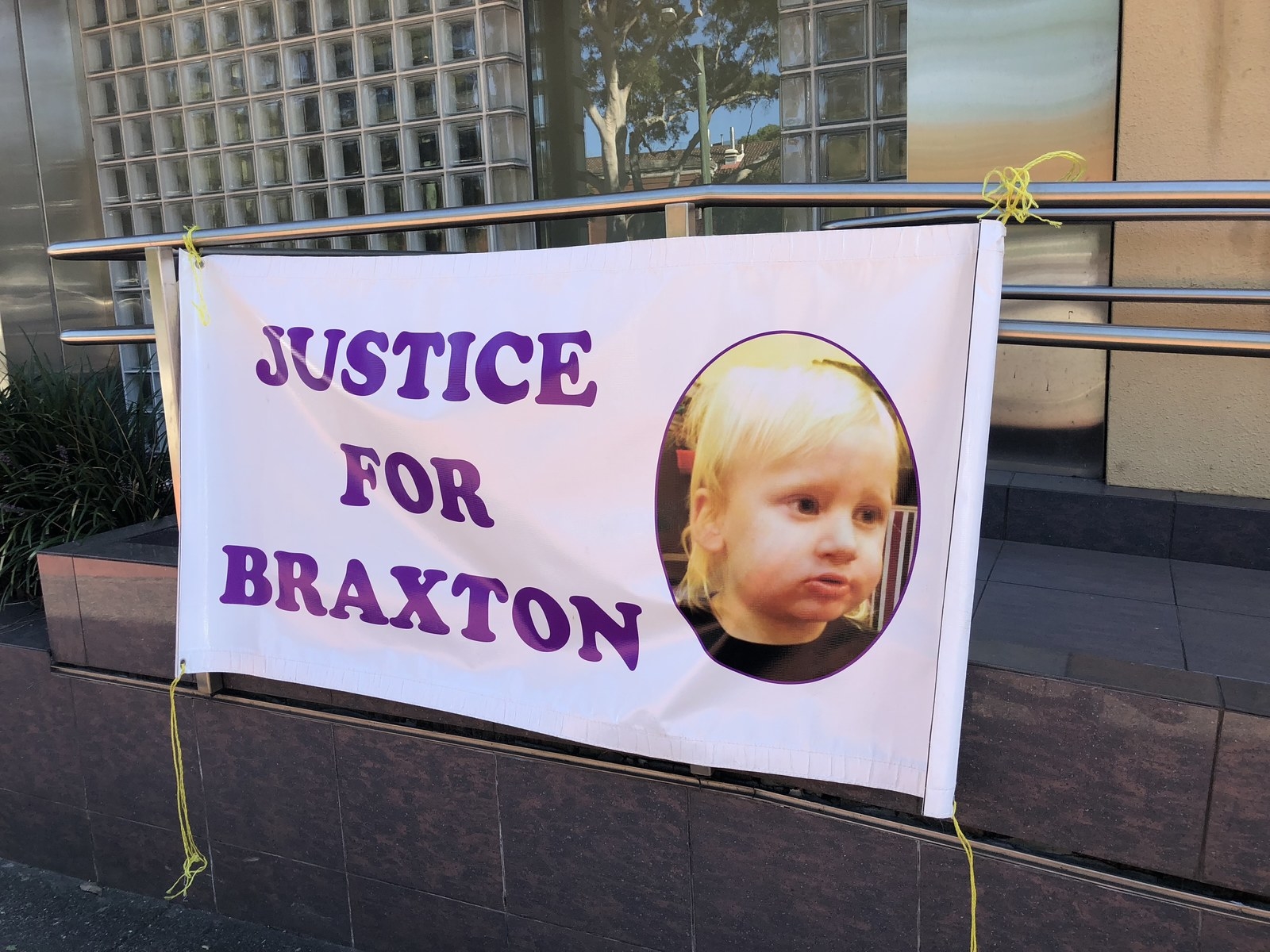 Grahame found that Braxton should never have been placed with foster carers Julie Tarlinton and Greg McBride by the Life Without Barriers care agency, and that the toddler's death was preventable.
She noted that Tarlinton did not have the capacity to take on another child, was not properly informed how long the placement would last, was under-supported by Life Without Barriers and by McBride, and that her house was unsafe.
Grahame described the risk assessment done before Braxton was placed with Tarlinton and McBride as a "rubber stamp", and said the backyard of the foster home was "full of significant danger".
"Quite apart from the non-compliant, green coloured swimming pool, there were pieces of rusty metal, beer cans and broken equipment in all directions," Grahame wrote.
Braxton was also found to have a non-toxic level of the drug cyproheptadine, which he should not have been taking, in his blood at the time he died.
Grahame said the presence of the drug was "extremely troubling", but she could not conclude how Braxton had come to ingest the drug based on the evidence.
"Tragically, a child who went into care to improve his chance of living in a safe environment found himself in a situation of enormous risk," Grahame said.

"His death appears to have been a preventable accident, which occurred against a background of inadequate care."
She described the push for a temporary order placing Braxton in foster care as "both ill-conceived and poorly executed" and said that despite 11 reports to Family and Community Services (FACS) about Braxton and his birth parents, that the support offered by the government agency was inadequate.
Grahame said the problems identified by the inquest were systemic, and urged a government review of the funding allocated to the care system.
"The failings strike at the heart of the way we care for the most vulnerable children in this community," she said.
"The ongoing scarcity of foster carers in the community is a serious issue that needs greater consideration than I can offer within the limited scope of this inquest."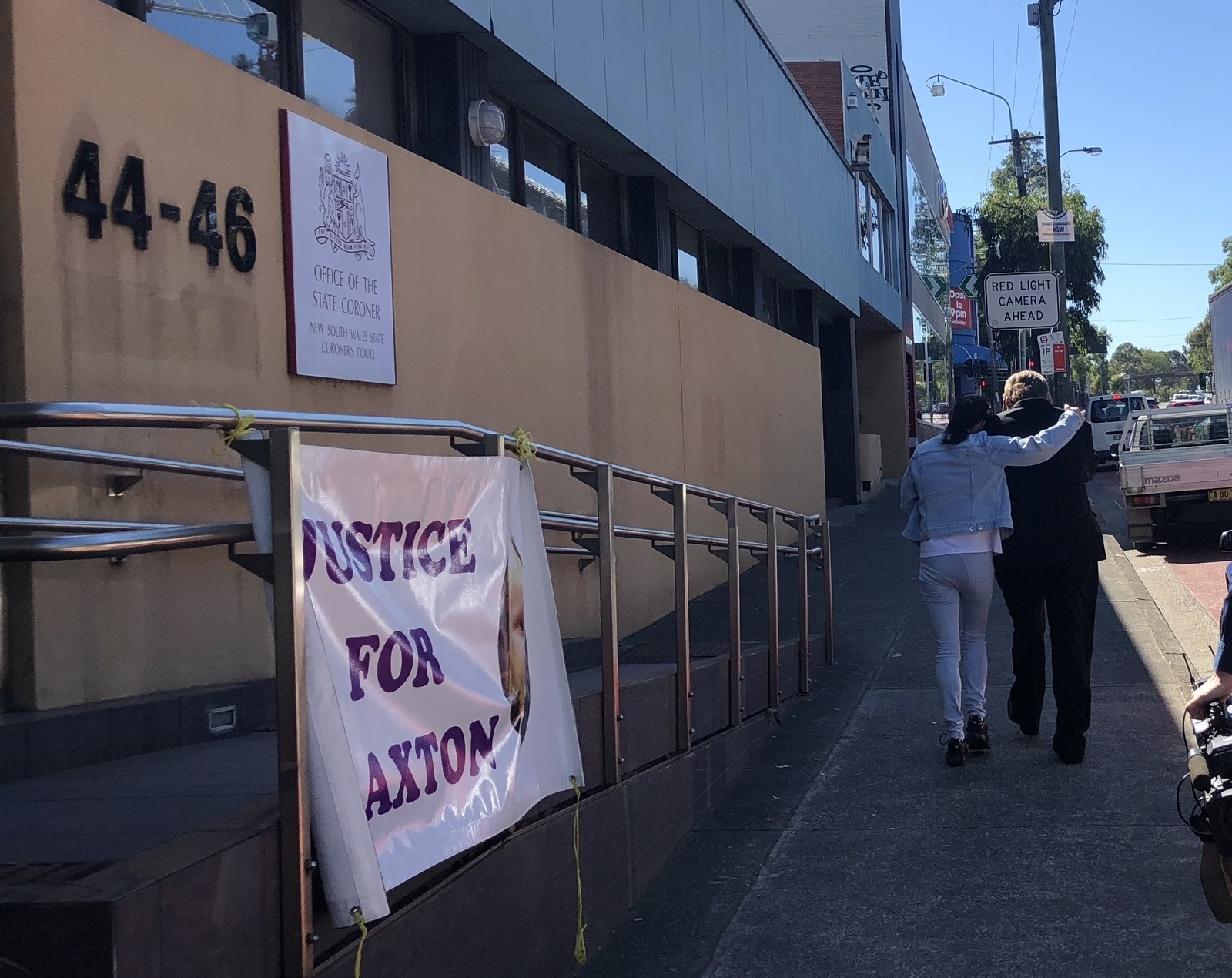 Slager's grief was palpable as he spoke outside the court, wearing a t-shirt with his son's picture and the words "Justice For Braxton".

"I miss him so bad," he said. "But he's gone and maybe some other kids can be not hurt, and something needs to be done. Change it.
"Why are we not getting anything done? Come on people. Do something, please."
Naumovska said the inquest had "just given us more questions".
She said they would continue to fight for their son through "Braxton's Law" – a push to introduce mandatory registration for child protection workers in the public and private sector.

Grahame criticised the lawyers for Braxton's family, saying their submissions to the inquiry had gone beyond the scope of the inquest and the coroner's actual power, and contained factual inaccuracies.
"It is most unfortunate if legal representatives have provided a grieving family with unrealistic expectations in relation to the power this office commands," she wrote.
Grahame's recommendations included that foster carers be offered psychological assistance when they cease to be the carer for a child they have looked after for a long time, and that FACS should do a home visit together with the relevant agency after a child is placed in a foster home to ensure the environment is suitable and the child is settling in.