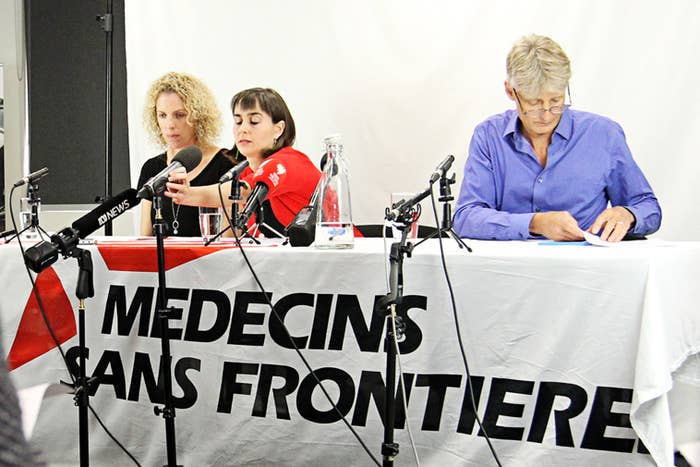 International medical charity Médecins Sans Frontières (MSF) will resume treating asylum seekers and refugees on Nauru, four months after its doctors were forcibly ejected from the Pacific island nation.

The charity is launching a mental health service via video and phone – known as tele-health – that will be available to its former patients, including hundreds of refugees and asylum seekers detained on the island by the Australian government, as well as local Nauruans.
MSF started treating people with mental health issues on Nauru in Nov. 2017 but was unexpectedly handed marching orders by the Nauruan government in October last year.
Since then, MSF doctors have been outspoken about how conditions on the island have dramatically affected refugees and asylum seekers, describing their mental health problems as more severe than those seen in victims of torture.
Dr Christine Rufener, a clinical psychologist and MSF's mental health activity manager in the Pacific, told BuzzFeed News the charity had started talking about tele-health "within days" of leaving Nauru.

"We really were concerned at having to abandon our patients," she said. "Our patients are in really dire straits. They're very ill, we know they're not going to get adequate care there."

Three registered psychologists in Australia, each with tele-health experience, will be treating patients via the service. The consultations are expected to begin on Monday.
Tele-health is regularly used in Australia to treat patients living in remote communities. The service has some limitations, but Rufener said she is confident it will work.
"The asylum seekers and refugees on Nauru have been quite isolated for five years now. They're very used to communicating over phone and video calls," she said.

"Generally after a session or two of learning the timing issues, of speaking and waiting to speak, people are quite comfortable and find it just like a face to face consultation."
Internet and mobile connections are another factor. Rufener said MSF had been in touch with some patients since leaving Nauru and had generally good communication.
"Problems may arise, and we'll have to problem-solve them as they come up," she said.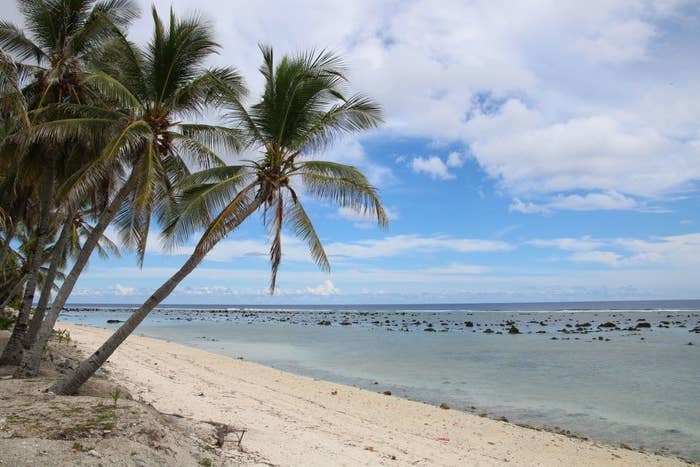 Nauru released a critical statement following MSF's ejection from the island, accusing the charity of focusing on refugees and advancing a "political agenda".
The initial memorandum of understanding between MSF and Nauru stated that the charity would treat refugees and asylum seekers as well as Nauruans.

The charity has told the Nauruan government about the tele-health service, but has not received a response, Rufener said.
"We would prefer to have a discussion with them, of course," she said. "We've offered on more than one occasion in the past several months to discuss it with them."
She said MSF is eager to work with the Ministry of Health and also with the families of their former Nauruan patients to implement the service.

Refugees and asylum seekers on Nauru receive medical treatment through International Health and Medical Services (IHMS), a company contracted by the Australian government.
MSF staff have previously observed that refugees and asylum seekers find it difficult to form a therapeutic relationship with IHMS doctors due to the company's relationship with Australia, and stressed MSF was the only independent health service available to detainees.
According to a report released last year, MSF treated 285 patients while on Nauru, including 208 refugees and asylum seekers.
Of the detainees, 30% had attempted suicide and 60% had had suicidal thoughts, the report said. These symptoms were present in children as young as nine. The most common conditions diagnosed were depression (62%), anxiety (25%) and PTSD (18%).
A high number of local Nauruan patients were extremely unwell and presented with untreated psychosis.
Twelve patients were diagnosed with resignation syndrome, a rare condition seen in child refugees and asylum seekers in which they withdraw from the world, cease eating, drinking, speaking and using the toilet, and fall into a seemingly comatose state.
All detained children have now either left or will soon leave Nauru, but hundreds of adult men and women remain.
Rufener said MSF remained extremely concerned about its patients and had continued to receive reports of suicide attempts and self harm.
"We're quite certain that us leaving left a major void, and we're really keen to get back and care for the patients we were forced to leave."