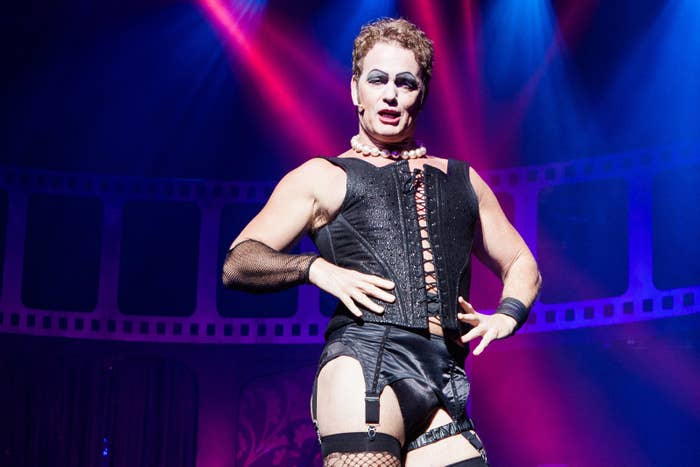 More people alleging they were indecently assaulted and harassed by Craig McLachlan, in alleged incidents stretching as far back as 1990, have come forward since accusations against the Australian actor were aired in the media earlier this year, a court has heard.
The 52-year-old, known for roles in Home and Away, Neighbours and the Dr Blake Mysteries, is suing actor Christie Whelan Browne, Fairfax Media, and the ABC for publishing claims he indecently assaulted and sexually harassed cast members during a 2014 run of the Rocky Horror Show musical.
McLachlan denies the allegations.
On Friday morning, lawyer for the media outlets, Lyndelle Barnett, told the NSW Supreme Court that further alleged victims of McLachlan had come forward.
"Since that time, since publication, and since the first listing [of the matter in court], further alleged victims have come forward making additional allegations of conduct that goes as far back as 1990," Barnett told the court.

She said "there will be allegations well beyond Rocky Horror" and that the defence "will include in excess of 20 allegations in the nature of indecent assault, assault, harassment, bullying".
Barnett told Justice Lucy McCallum that she and other lawyers had been delayed in filing a defence to the defamation suit because of the number of witnesses and amount of material they had to process.
In seeking an extension for filing the defence – which was due on May 4 – Barnett said "we have now drawn a line in the sand" and had chosen to not speak to further people coming forward with allegations because they were mindful of the timeline.
McLachlan's lawyer Matthew Richardson rejected the argument, saying his "well-resourced" opponents had had plenty of time to come up with a defence since the suit was filed on February 1.
"The fact I am told now, 'oh, we're looking at allegations from 1990…'" he told the court.

"It's alarming," said McCallum.
"It is. What on earth does that have to do with what's published?" Richardson said.
Richardson also likened the McLachlan case to that of fellow Australian actor Geoffrey Rush, who is suing the publisher of Sydney newspaper The Daily Telegraph over two 2017 stories alleging he behaved inappropriately towards a female cast member during a 2015-16 Sydney Theatre Company production of King Lear.

In that case and this case there is "great emotional and social hardship" to the plaintiffs and the court should move as quickly as possible, Richardson said.
He said next Thursday was the absolute latest he would accept the defence and cited the "anxiety suffered" by McLachlan in the delay.
In an affidavit filed to the court, solicitor Mark O'Brien said his client's acting career was "effectively destroyed" and that since the allegations were published McLachlan had rarely left his house and had "virtually no contact" with friends, relatives, or former entertainment colleagues.
O'Brien said that when he told McLachlan about the extension sought by the defence, McLachlan replied "I cannot believe they still need to look for witnesses five months after ruining my life," and then was too upset to keep talking.
McCallum ordered Whelan Browne, Fairfax and the ABC to file their defence by next Thursday.
The matter is next in court on May 25.