Australians have had a LOT of questions since the government's postal survey on same-sex marriage was announced on Tuesday...and a lot of them have been about how to vote from overseas.
Zac Gross, an Australian studying for his PhD in the UK, had a similar thought when he heard about the survey, so sent the Australian Bureau of Statistics (ABS) an email on Wednesday.
"What is the best way to register an overseas (UK) address for the potential postal plebiscite?" he asked in an email seen by BuzzFeed News.

"We have received no information about this at all," the ABS wrote back.

"Please visit http://www.aec.gov.au/ to update your details as an overseas voter. Information will be posted on that URL about the Postal Vote."
The next day, Gross got a follow-up email with a bit more information ... but nothing specific for overseas voters.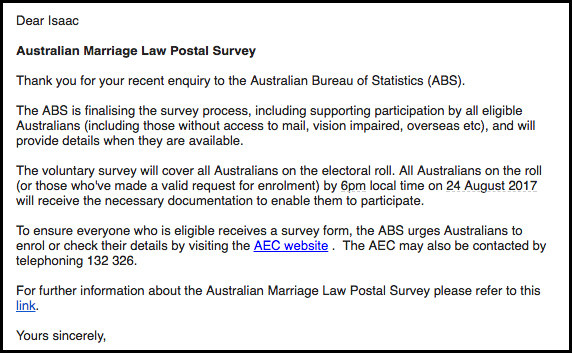 Gross told BuzzFeed News that he saw the initial email reply as "a sign that not many people knew what was going on".

"Certainly not the ABS, and maybe the powers that be had a plan, but they certainly hadn't told anyone at the ABS about it, which is as bad as not having a plan in the first place," he said.
On Wednesday, finance minister Mathias Cormann said: "Where Australians overseas, who are on the electoral roll, have registered as an overseas voter and provided their overseas address, then the request for response will be sent directly to them."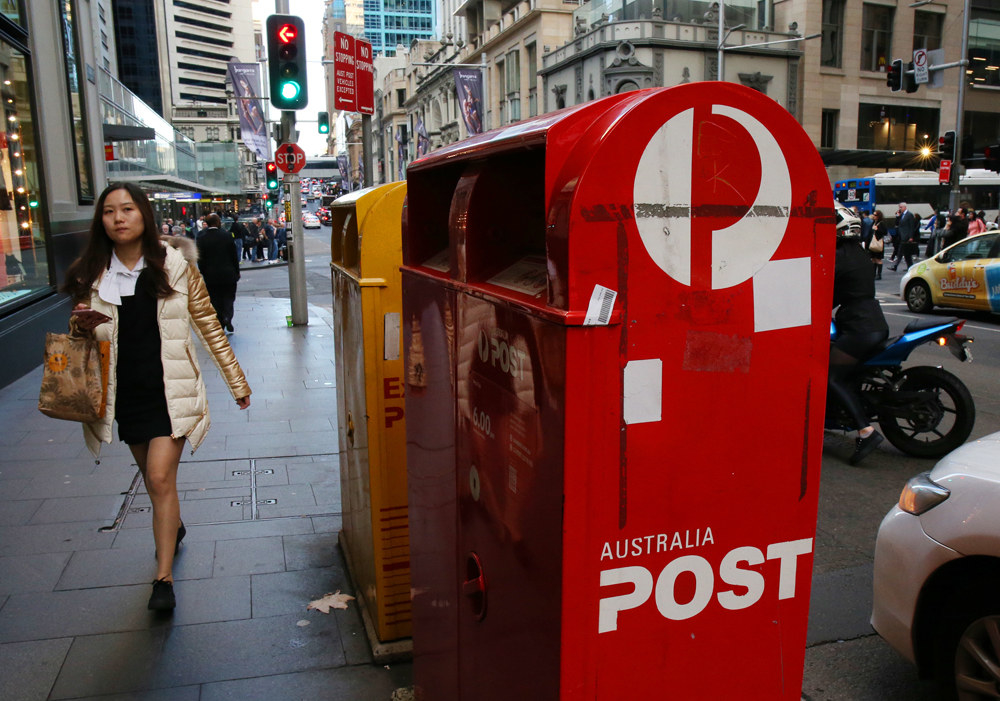 Gross was in the UK for the last federal election and voted at Australia House in London, which will not be an option in the postal survey.

"You can notify the AEC that you're overseas, but you can also register as a permanent postal voter with a registered address," he said.
"While I had registered overseas, I hadn't registered as a postal voter, which I guess I'll need to do in the next week or two."
Gross, who is a supporter of same-sex marriage, is confident he will be able to participate in the survey, but feared other people living overseas or travelling would not.

"If you weren't watching Twitter when this all went down, or if you were travelling somewhere without a broadband connection, you're going to be up shit creek in terms of participating," he said.
The Australian Electoral Commission tweeted that 68,000 enrolment transactions took place yesterday — mostly address updates.
BuzzFeed News has contacted the ABS for comment.