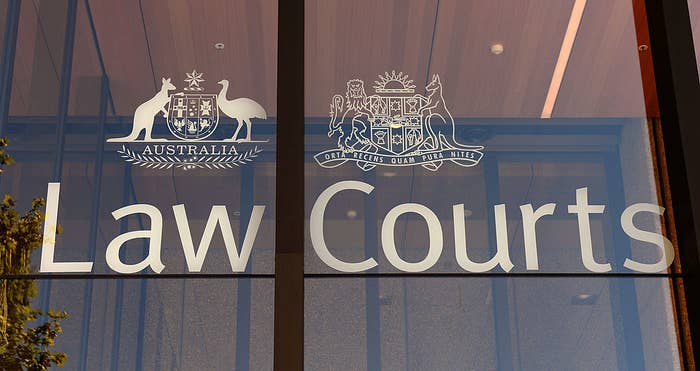 A man accused of sexually abusing young relatives in the context of alleged widespread generational incest on a rural property has been denied bail and will remain behind bars as he awaits trial in February 2020.

Cliff Colt* was arrested along with seven family members — all given pseudonyms with the surname "Colt" — in April 2018, following a lengthy police investigation into allegations of incest and sexual abuse.
The arrests came more than five years after police swooped on the property in rural New South Wales, Australia, in 2012 and allegedly found multiple family members living in squalor. Twelve children were subsequently placed in state care.
Prosecutors allege children were born from various incestuous relationships between people on the property, and that it had been happening over generations.
Colt is facing multiple charges of inciting a person to have sexual intercourse with a child.
He was refused bail in the NSW Supreme Court on Friday morning by Justice Robert Hulme, who said he was concerned about the possibility of interfering with witnesses and the lack of community ties Colt would have at his proposed bail address.
The alleged acts are said to have happened between early 2010 and midway through 2012 "at a relatively remote country property where [Colt] lived with a rather large number of family and extended family members, with a considerable number of them being children, some of whom were quite young," Hulme said.

Hulme said there was "genuine concern" about the prospect of interference with Crown witnesses, including multiple children, if Colt was released.
"This is a family who is alleged to have been involved in an alarming level of intra-familiar sexual activity, many of it constituting criminal offences, and it might be perceived there is a mutual interest in those members of the family who are Crown witnesses being encouraged, to put it mildly, to modify — again, to put it mildly — the evidence they might give in the future proceedings."

He said the children in the case were vulnerable due to their age and because some had impaired cognitive functioning.
"Some are of reduced cognitive ability, perhaps because of the incestuous context in which they were born into the world," Hulme said.
Crown prosecutor Mardi Cartwright said there was evidence from at least one child witness that Colt had issued a "verbal threat" to not mention at school what was allegedly happening within the family.

Hulme also noted there was uncertainty over Colt's proposed living arrangement for bail — staying alone in a regional NSW house, with the rent paid by a friend until he could find work as a fruit picker — given he had lived with family his entire life.
Colt's lawyer Matthew McAuliffe acknowledged it was a serious case but argued the allegations have one of Colt's relatives committing the "gravity of the conduct", while Colt is "effectively acting upon instruction".
He also argued there was a dearth of evidence relating specifically to Colt, and that he also has no criminal history. "This is a word on word case," McAuliffe said.
Hulme said as he denied bail that it was clear Colt was not a "prime mover" in the offences he has been charged with, but the Crown intends to argue he is culpable on the basis of being present and assisting another person to commit a crime.

Hulme urged prosecutors to provide further details on the alleged offences "with as much precision as can be possible" and said it was hard to predict at this stage what the Crown case might look like at trial.

While it wasn't a weak case, "it appears not to be a strong one either", he said.
Two other Colt men are facing similar child sexual abuse charges and a third man is facing three charges of incest. Four Colt women are facing charges of perjury.

Of the eight accused, four have been released on bail, including family matriarch Betty Colt earlier this week, while Cliff Colt, two other men and one woman remain in prison.
The trial is expected to go for at least three months and all eight adults will be listed on the same indictment. However there will likely be an application to have two trials, separating the perjury charges from the sexual offences, as well as a possible application for a third trial for the man charged with incest.
A number of child witnesses are expected to pre-record evidence later this year to be played at the trial in February.

*Names have been changed due to a court order.