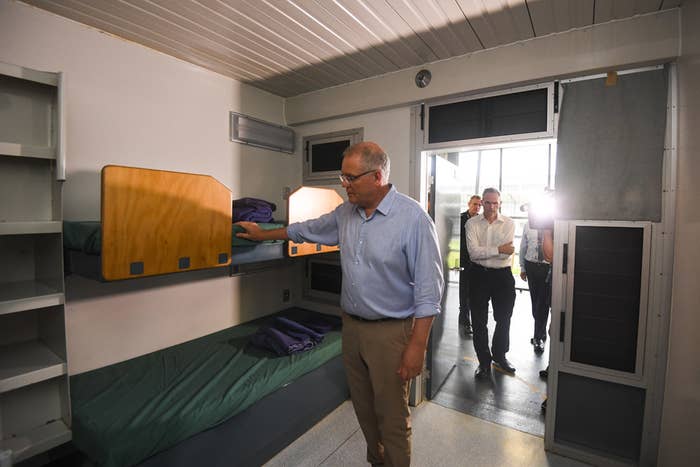 The detention centre on Christmas Island has remained empty since it was reopened, despite the government claiming it was necessary to send refugees and asylum seekers who sought medical transfers to Australia there.
Department of Home Affairs boss Michael Pezzullo confirmed in a Senate Estimates hearing on Thursday morning that nobody was currently detained in the Christmas Island centre.
He also said nobody had been transferred there since the centre was reopened.
Prime minister Scott Morrison announced the centre would reopen after the parliament passed the so-called "Medevac bill" earlier this year.
The bill, aimed at making it easier for refugees and asylum seekers detained on Nauru and Manus Island to travel to Australia for medical treatment, was passed against the wishes of the government.
Following the defeat, the government said the Christmas Island detention centre was being reopened based on national security advice, and that sick refugees would be sent there instead of to the Australian mainland.
Attorney general Christian Porter also warned a "flood" of refugees and asylum seekers would be seeking medical transfers.
But the centre has remained empty. Pezzullo also said that as of last night only one person had been transferred under the provisions of the Medevac bill, and that they had gone to the Australian mainland.
Morrison also said the re-opening of the centre would cost $1.4 billion, a claim refuted by the government's own budget papers released on Tuesday.
The Budget allocated $185 million to the centre being reopened and then closed again in mid-2019, if the government can repeal the Medevac legislation.