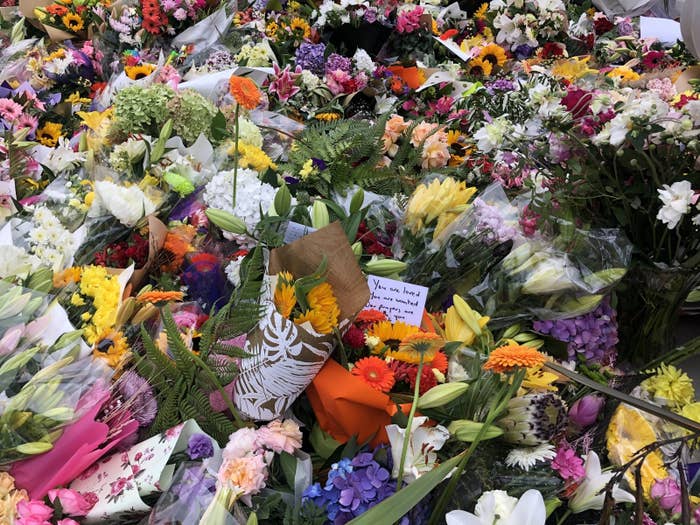 CHRISTCHURCH — As dusk fell over the New Zealand city of Christchurch on Saturday, people laid flowers at roadblocks near the two mosques where the country's worst mass shooting since 1943 had unfolded.
49 people were killed as they attended Friday prayers.

At the juncture of Riccarton Road and Deans Avenue, a growing pile of flowers sat under a street post. Police tape and several officers sealed off access to the Al Noor mosque, a few hundreds metres down the road, where 41 people were killed.

A smaller pile had amassed at a roadblock near the Linwood Islamic Centre, where seven people were gunned down. Another person has died in hospital.

Between the two mosques, more people gathered at Christchurch's Royal Botanic Gardens. Peaceful messages were chalked onto the pavement – like "united we stand" and "you are loved". The scent of flowers wafted as they mounted up along a fence.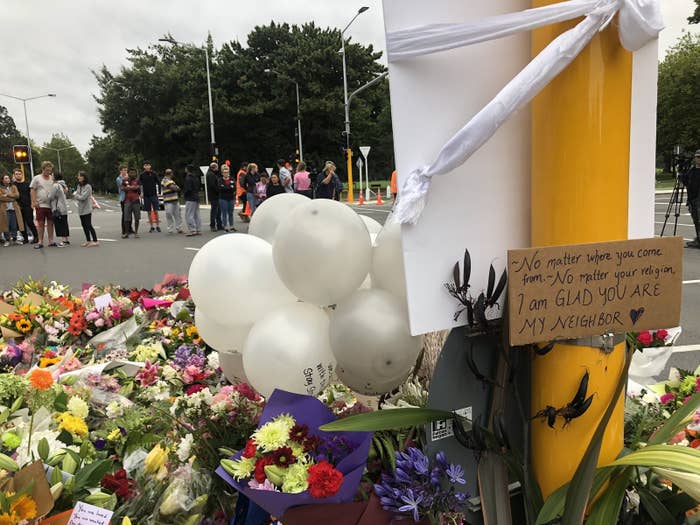 At the Deans Avenue gathering, a steady stream of people came to lay flowers and look on silently for a few minutes, many with tears in their eyes.

Eskindr, an Ethiopian man who has lived in Christchurch for 17 years, stood with three friends, quietly watching the pile of flowers grow.

"We are Ethiopian Christians," he told BuzzFeed News. "But it doesn't matter whatever you believe, it's yours. It's a free county, everyone can believe whatever they want. This is not fair, at all."
He said he never imagined something like this would happen in Christchurch.
"We just came here to respect those who lost their lives. It can be me, or anyone," he said. "We should be together. The bond has to be strong enough so hopefully we can defeat this kind of act."
Mother and daughter Melva and Caroline Clarkson have "pretty much" lived in Christchurch their entire lives, and said it was important to them to show the Muslim community they were not alone.
"We do care about them. Hugely," Melva said. "Anybody should be free to practise their own religion.
"Everyone in New Zealand is just shocked. That's all really. It's very sad.
"It's nice to come down and express how much shock and how much compassion you feel all together," Caroline said. "With everybody else, to let them know they're not alone."