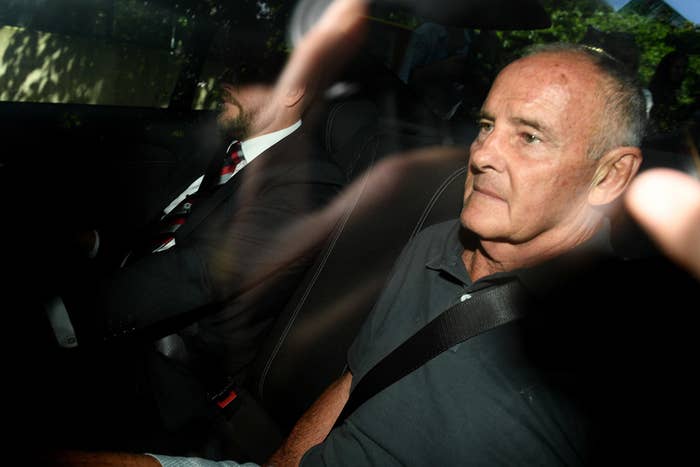 Almost 37 years after his wife Lynette Joy Dawson disappeared, former schoolteacher and football star Christopher Michael Dawson has appeared in court charged with her murder.
Dawson, 70, appeared in Central Local Court in Sydney via video link on Thursday afternoon, after he was arrested in Queensland on Wednesday and extradited to New South Wales.
Lyn Dawson has been missing since Jan. 9, 1982. She is the subject of Australian true crime podcast The Teacher's Pet, which has been downloaded millions of times and catapulted her disappearance back into the public eye.
According to court documents, Dawson is alleged to have murdered her between 9pm on Jan. 8 and 7am on Jan. 9 in 1982 at Bayview on Sydney's northern beaches.
In court, Dawson watched and listened intently to the proceedings, appearing to be wearing the same polo shirt and shorts in which he was arrested.

When asked by magistrate Robert Williams, "You are Christopher Dawson?" he replied, "Yes. Yes I am, sir."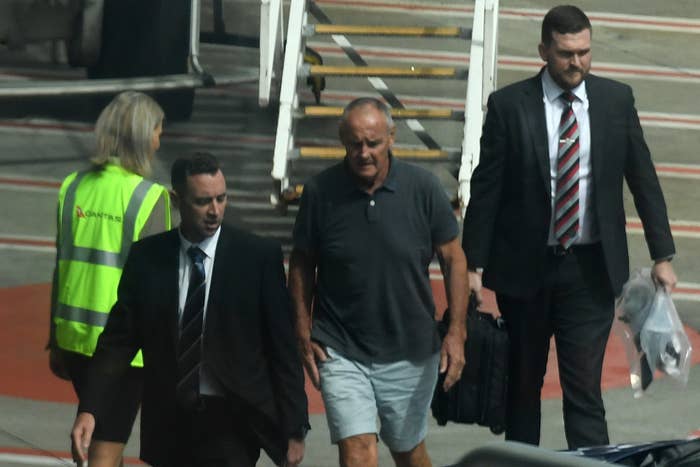 Dawson's lawyer Greg Walsh told the court his client would launch a bid for bail on Friday, Dec. 14. He will remain in custody until then.
The only other thing Dawson said in court was "Thank you" when Williams advised him that the hearing was over.
Outside court, Walsh told a crowd of reporters that Dawson will plead not guilty and stressed his client is entitled to the presumption of innocence.
"He will plead not guilty, and strenuously asserts his innocence. And he should be afforded that fundamental right," he said. "I would ask everybody to let the court do its work."
Walsh added that he had only started representing Dawson on Wednesday night and his knowledge of the large and complicated case was "still in its infancy".
"I've never looked at the podcast as everybody knows about. There's been an extraordinary amount of publicity. So there's a lot of material I've got to digest."
On Wednesday, New South Wales police commissioner Mick Fuller said at a press conference that new evidence in the case included statements from witnesses that helped "tie pieces of the puzzle together".
He said that while Lyn Dawson has never been found, her body is not needed to resolve the case.
"Ideally in this case we won't give up trying to identify the whereabouts of Lynette Dawson, but from our perspective, it is not crucial to finalising this matter," he said.
Police began reinvestigating Lyn Dawson's disappearance in 2015 and asked the Office of the Director of Public Prosecutions (ODPP) to review their brief of evidence in April 2018.
The ODPP provided advice to the police earlier this week, after which detectives applied for an arrest warrant.