When Southern Cross University student Grace Moodie resumed her studies in 2015, she was surprised to receive a $1025 payment from Centrelink as part of her Youth Allowance.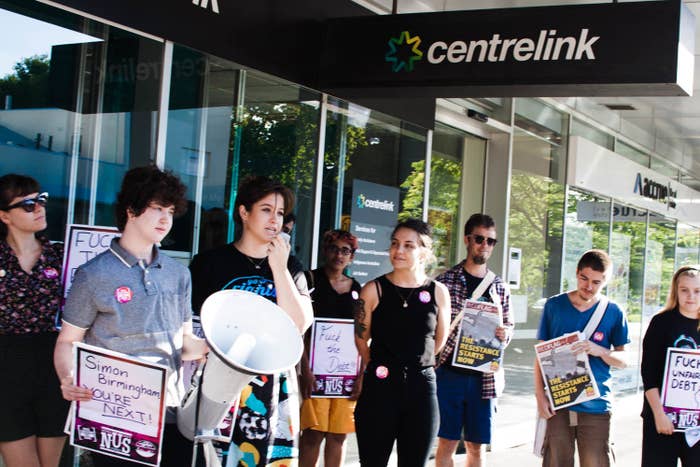 "I didn't expect the grant, so when I received it I called Centrelink to confirm that I was entitled to it before I used any of it," Moodie, 22, told BuzzFeed News.
A Centrelink staff member confirmed to Moodie that she was entitled to the money, so she went ahead and used it. But in October, she got a letter saying the grant had been an error and she had to pay it back.
Over a number of phone calls, Centrelink staff first told her she had to pay it back because she wasn't a full time student. After she produced a transcript showing that over the course of the year she had been full time, she was told it was incorrect because her parents earned too much.

"But if my parents were earning too much, I wouldn't have been entitled to the actual Youth Allowance payment," Moodie said.

"In the end they said 'Sorry, whoever it was made a mistake, either way you need to pay it back'."
Moodie still doesn't understand exactly why she was eligible for Youth Allowance but not the start up scholarship.
However, she found the Centrelink system so difficult to navigate that she paid back the $1025 grant anyway, on a $50-per-fortnight payment plan.
"It was just way too hard. It was easier to pay it back before I started getting a bad credit rating," she said. "You never spoke to the same person twice. It's like they don't keep a record."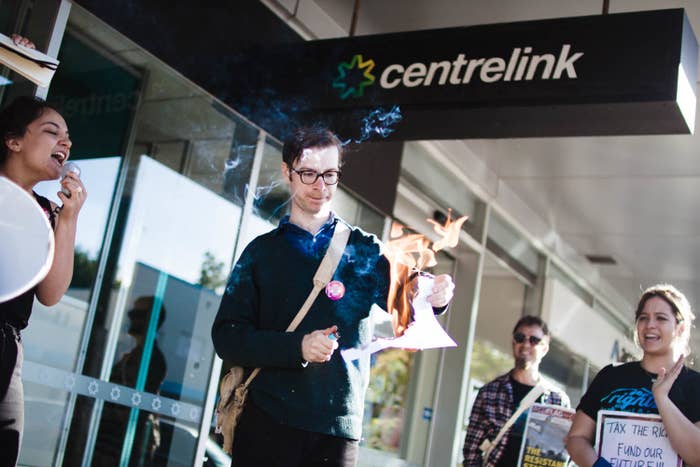 Almost 630,000 Centrelink recipients were overpaid in the period between July 1, 2015 and January 31, 2016.

But in responses to a senate committee, it has been revealed the government keeps no data on how many of these overpayments were the fault of the department of human services, as opposed to incorrect reporting from the recipient.
"The department does not currently capture the portion of overpayments raised as a result of system or administrative error," the department said in response to a question from Greens senator Rachel Siewert.
Siewert told BuzzFeed News it is "outrageous" and "deeply concerning" that the department of human services does not keep track of its mistakes.
"It means there is no attempt to collect data and analyse how many vulnerable people are stuck with debts they were not responsible for creating," she said.
"The government must immediately work to establish how many people accessing the social safety net received an overpayment because of an administrative error."

The department did not directly answer a question on why there is no grace period for people paying back debts caused by Centrelink errors.

Instead, its answer clarified there is no grace period, and said the department can negotiate payment plans for people in financial hardship.
"The government must provide a grace period for these instances at a minimum," Siewert said.
"I know the government is hell-bent on making life as difficult as possible for people that access the social safety net, but I think we should show a bit of humanity to people that are stuck in a situation they didn't create."
On Tuesday, protests over the Centrelink debts were held in Melbourne, Adelaide and Hobart. A Perth protest is planned for Wednesday.
On Friday, the National Union of Students held a protest outside South Melbourne Centrelink, where an anonymous student burned his debt letter.