The woman who took the Catholic Church to the Tasmanian anti-discrimination tribunal over an anti same-sex marriage booklet has slammed the church for ignoring her efforts to make the booklet more respectful.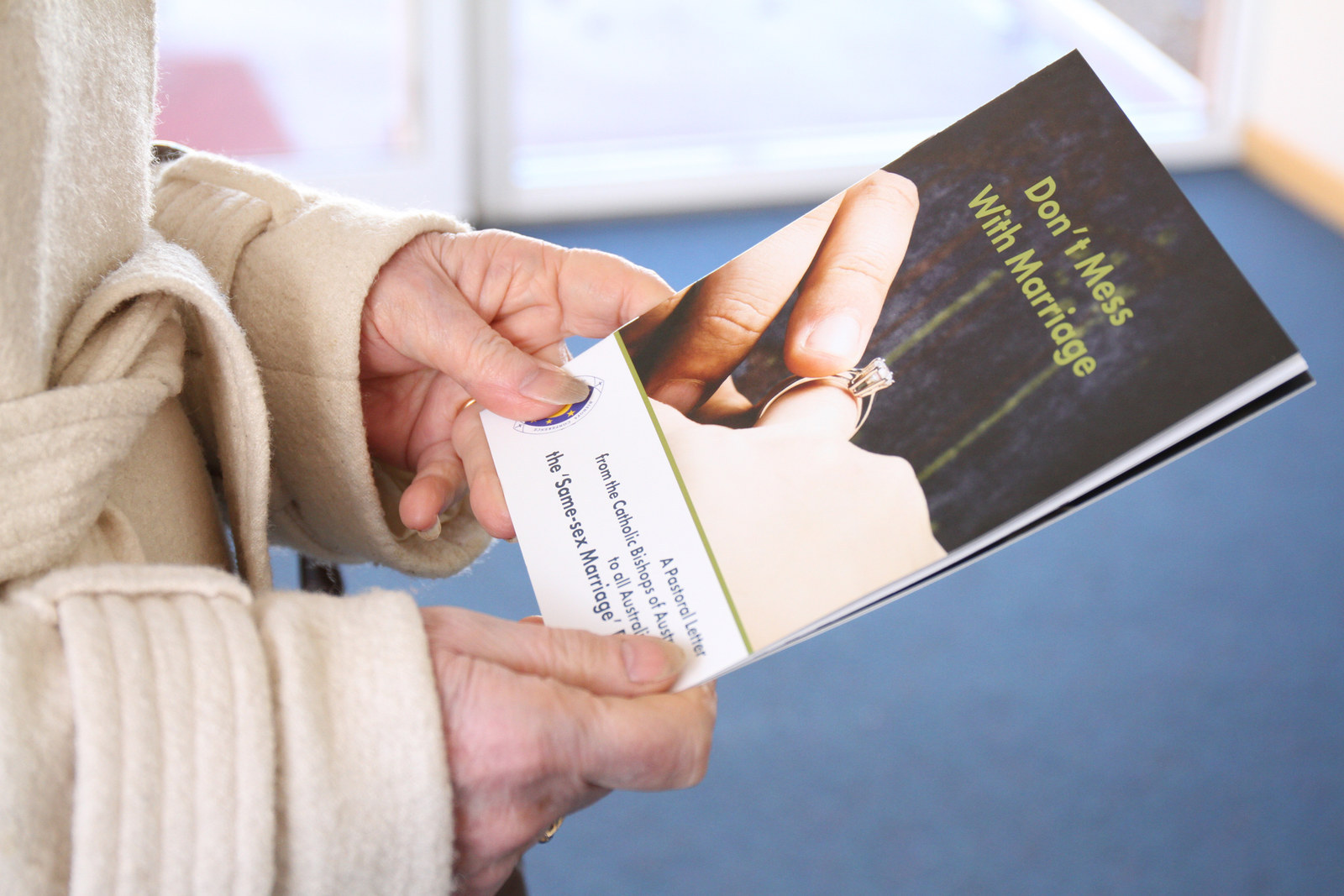 The booklet, distributed to Catholic schoolchildren and congregations across Australia, outlines the Church's opposition to same-sex marriage and parenting.
Martine Delaney submitted a complaint over the "Don't Mess With Marriage" booklet in September last year, contending that the booklet was "insulting, offensive and humiliating" towards same-sex attracted people.
After the conciliation process broke down, Delaney withdrew her complaint last week due to the cost of a tribunal hearing and her fear that traditional marriage activists would continue to cite the case as evidence their voices were being shut down.

As part of the conciliation process, Delaney submitted a revised version (suggested changes appear in red) of the entire booklet.

She did not remove any Church teachings or beliefs, and mostly inserted words such as "we hold" and "we believe" before various statements.

"The Catholic Church has quite resolutely refused to change anything they've done," Delaney told BuzzFeed News. "They don't want to look, and say 'We should deal with that, because we've hurt people'."
In a statement last week, the Australian Catholic Bishops Conference said they entered the negotiations in "good faith".
"In order to have a flourishing democratic society, it is fundamental that all citizens have the freedom to express different convictions according to their judgements, beliefs or faith in a way that respects the dignity of all persons," the statement read.

Delaney changed the wording of sections that described same-sex marriage as "messing with kids" and dismissed same-sex relationships as "friendships".

She said her one goal was to make sure people knew the booklet was a statement of belief, not fact.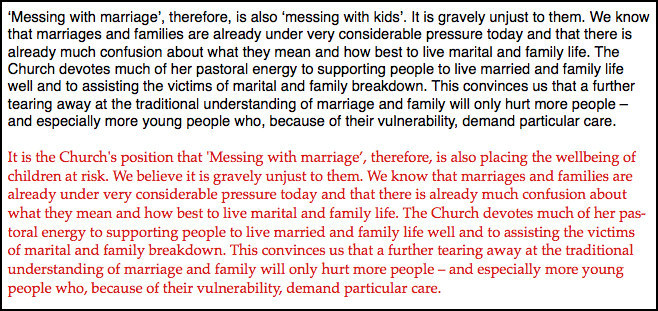 "I went to a lot of trouble to actually rework that document to make sure it wasn't making quasi-scientific statements of fact about the parenting abilities of same-sex couples, but it was still very clearly the Church saying we don't agree, and we don't support changes to the Marriage Act," she said.

The Church did not accept the proposed changes and offered a counter proposal in which both parties would state their regret that people had "misinterpreted" their intentions.
The document remains online unaltered.
"I wasn't trying to shut the Church up, I wanted the church to look at not what they were saying, but how they said it," said Delaney.

"The reality is, if this went on for years before it was resolved in the tribunal – during that time, you would have people screaming that they couldn't speak for fear of lawsuits, that they were the persecuted Christians who couldn't speak their minds," Delaney said.
"It's a load of bull."
Julian Porteous' office declined an interview request from BuzzFeed News.