On Tuesday afternoon, the Australian Federal Police (AFP) raided the Australian Workers Union (AWU) as part of an investigation run by the Registered Organisations Commission (ROC). According to the ROC, the raid was in order to seize 10-year-old documents about donations to left wing activist group GetUp and Labor candidates.
But a media pack was waiting outside the AWU offices — leading to cries from Labor and the union movement that the raids were politically motivated and aimed at smearing opposition leader Bill Shorten, who was the national secretary of the AWU from 2001 to 2007.
Since then, the entire affair has spiralled into a serious political situation for employment minister Michaelia Cash, who is facing calls to resign after BuzzFeed News revealed one of her staffers tipped-off media about the raids.
Here's a timeline of how it unfolded.
TUESDAY OCTOBER 24
9.40am: The ROC is granted a warrant to raid the AWU. According to ROC boss Chris Enright, at this time only himself, a small number of ROC staff, a legal adviser, court staff, and the presiding magistrate knew about the warrant.
After 9.40am: Enright notifies the Australian Federal Police (AFP) about the warrant.
12.30pm: The Fair Work Ombudsman's media director, Mark Lee, is informed that a warrant was sought at 9.40am.
Around 3.30pm: David De Garis, a senior media adviser to employment minister Michaelia Cash, calls journalists to tip them off about the police raid.
4.45pm: The AFP raids AWU offices in Sydney and Melbourne. According to AWU secretary Dan Walton, journalists set up outside the offices prior to the raids and informed union staff that they were about to take place.
5.30pm: Labor shadow minister for employment Brendan O'Connor labels the raids a "witch-hunt".
6.15pm: Walton labels the raids "an abuse of power" during a press conference with Australian Council of Trade Unions boss Sally McManus.
WEDNESDAY OCTOBER 25
Around 8am: Prime minister Malcolm Turnbull denies Labor's claim that the raids were politically motivated: "The only smear, is the smear Labor is trying to conduct against the Australian Federal Police. They are accusing the Australian Federal Police of being politically motivated, that is a disgrace. Bill Shorten knows that's a lie and he should apologise for it."
8.20am: Bill Shorten accuses the government of telling media about the AWU raids. "How is it possible that journalists were able to be there in advance of the police visit and how on earth did the journalists know about the raid? I don't think the AFP told the media, I am sure it was the government."

11am: Michaelia Cash gives evidence in Senate Estimates that her office did not notify media about the raids. She ends up refuting allegations that she or her office was involved in the leak a total of five times.

DOUG CAMERON: Can you assure the Senate that no-one in your office called any media outlets about 3.30 yesterday?

MICHAELIA CASH: Yes I can and quite frankly I am offended on behalf of my staff as to those allegations. They are very serious allegations.

CAMERON: They are questions.

CASH: They are very serious allegations and I refute them.
Between 12.30pm and 1.30pm: Cash, with De Garis, meets with prime minister Malcolm Turnbull for a pre-Question Time briefing. According to Cash, Turnbull asked if she personally had briefed the media, and she told him she hadn't. (There is some dispute over whether Turnbull asked if Cash personally briefed the media or if her office did.) Cash also ate a toasted sandwich during this time.
6.10pm: BuzzFeed News publishes story "Journalists Claim Michaelia Cash's Office Tipped Off Media About AFP Raids".

6.25pm: Cash is asked about the story in estimates. She said: "I am not going to comment on stories that I have not yet read. But, yes, I stand by my previous evidence."
6.30-7.30pm: During the dinner break, Cash goes back to ask her staff whether they talked to media about the raids. According to Cash, David De Garis admits to her that he spoke to journalists after getting information from a "media source" who he doesn't name. He resigns.
7.30pm: Cash returns to estimates and tells the committee that De Garis has just confessed and resigned. She stresses that the first she knew of it was during the dinner break.
Her statement in full:

"I have just been advised that without my knowledge one staff member in my office in the course of discussions with journalists indicated that he had received information that a raid may take place. I am advised this information came from a media source. I was not aware of it at the time and was not aware of it earlier today in estimates. This took place without my knowledge and was not authorised by me. As previously indicated, I was not notified of the raids until I watched them unfold on the television. My staff member has resigned."
7.40pm: "You have to resign!" Labor's first call for Cash's resignation comes from senator Don Farrell. (Many more follow.) The committee is briefly suspended, before questioning of Cash and the ROC continues for several hours.
11pm: Estimates wraps for the day.
THURSDAY OCTOBER 26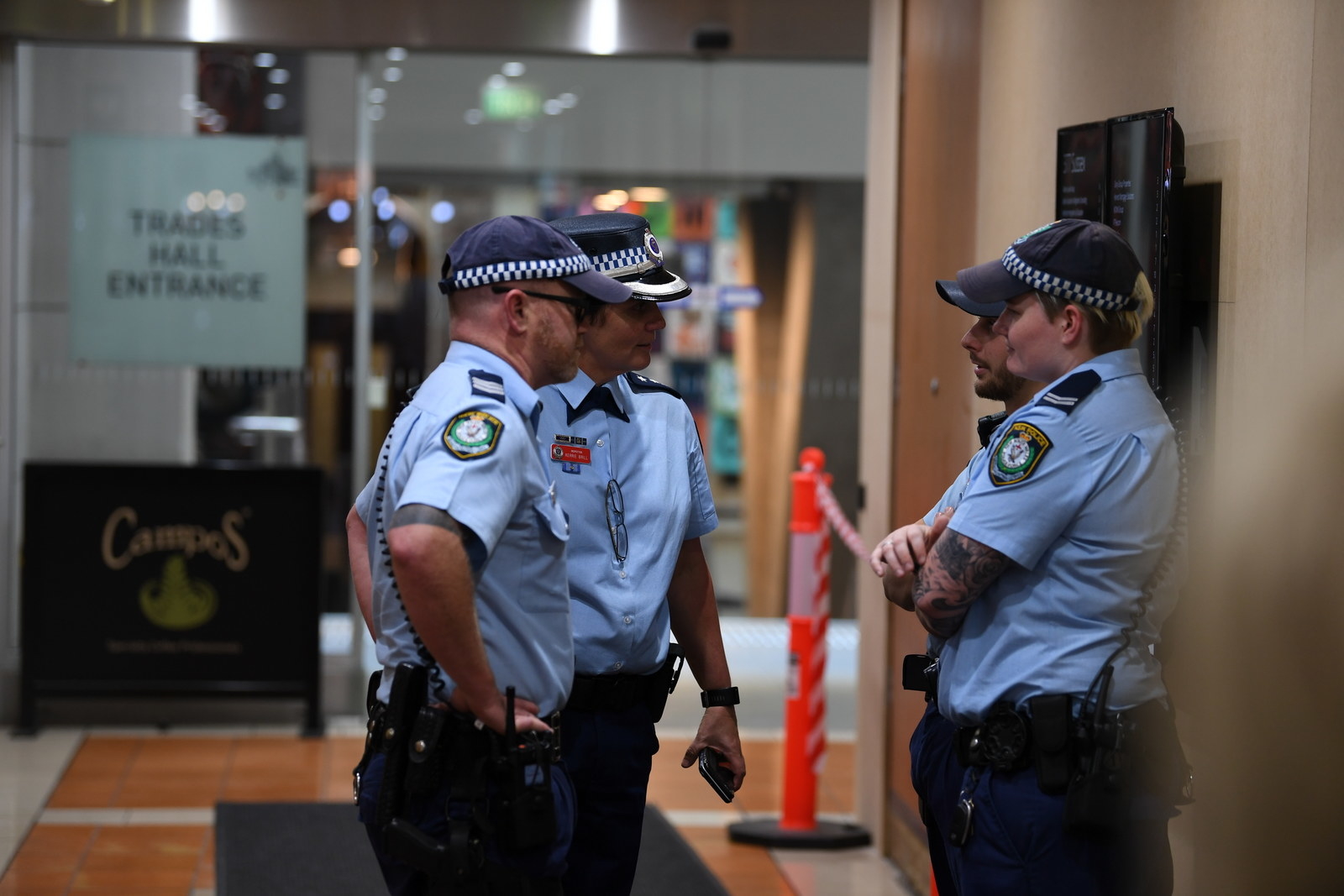 Prior to 9am: Cash meets with Turnbull to discuss response to the leak.

9.05am: Back in estimates, Cash reads out a letter she has penned overnight to the Registered Organisations Commission, suggesting it refers the media leaks to the AFP.
9.10am Cash says she hasn't spoken to De Garis this morning because she couldn't get onto him.
10.50am: Cash says she hasn't considered resigning, but won't say if the topic was broached in the meeting with Turnbull.

11am: The AWU lodges a Freedom Of Information request with Cash's office in an attempt to find out what she knew and when.
11.05am: The estimates hearing ends.
2pm: BuzzFeed News reports that Cash won't front for a third day of questions on Friday. She said she has commitments in Perth.
FRIDAY OCTOBER 27
9.05am: Attorney-general George Brandis fronts estimates in place of Cash, and says the AFP has launched an investigation into the media leaks about the raid. He says that because the matter is now under investigation, neither he or anyone else will answer questions about the leaks.
11am: Brandis tables an email that he says was sent to Cash's office around 7.30pm last night. The government is using this email to argue they should not have to answer further questions about the matter.