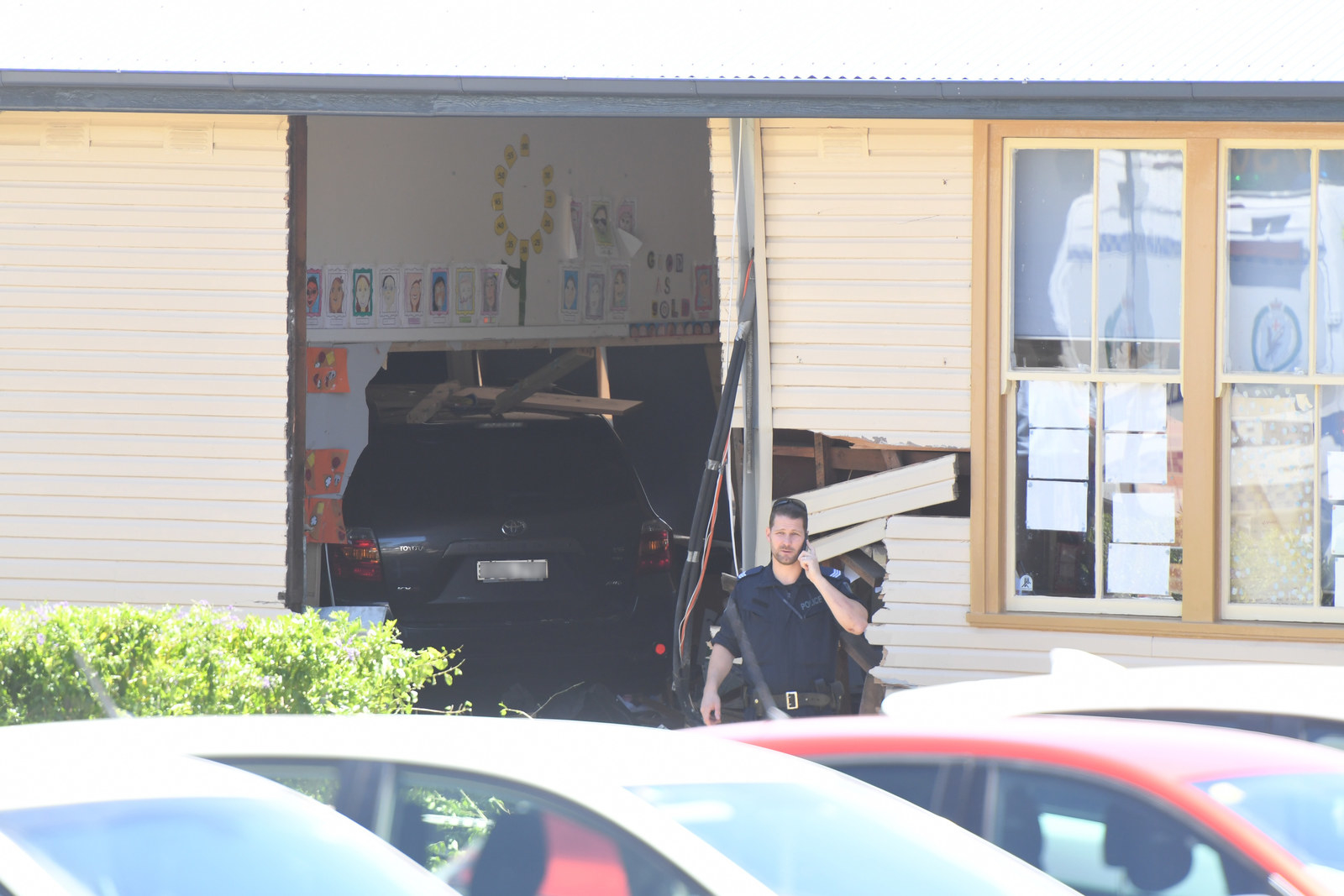 Two eight-year-old boys have died and three other children were injured after a car crashed into a classroom at a Sydney primary school on Tuesday.

The car entered the rear yard of Banksia Road Public School in Greenacre just before 9.45am and collided with a classroom at the end of the car park.
"Obviously this is a very, very tragic event," superintendent Stuart Smith from NSW Police said on Tuesday.
There were 24 children inside the classroom when the car struck, and five were urgently rushed to Westmead Children's Hospital with serious injuries.
The two boys suffered "multiple traumas" and were pronounced dead on arrival. Their family members are receiving grief counselling.
Two eight-year-old girls were also taken to Westmead in a stable condition, and one nine-year-old girl in a serious condition.
The 52-year-old female driver was taken to hospital where she underwent urine and blood testing.

"We're not looking this as an intentional act. It is a crash investigation," Smith said. "It would be only speculation that we believe we know what caused this event at this time."
Smith described the crash as "horrific" and said it was a "chaotic and complex" scene for emergency services to arrive at.
"I have to commend the emergency services, the staff at the school, the department of education," he said.
"Obviously have all worked together to resolve this incident. It is ongoing and we'll be here for some time to unravel this dreadful event."
An investigation into the crash is ongoing.

UPDATE
The female driver has been charged with two counts of dangerous driving occasioning death and has had her license suspended.
She was granted conditional bail and will appear at Bankstown Local Court on November 29.