An Australian political party has created a textbot to help people convince their relatives to support marriage equality this festive season.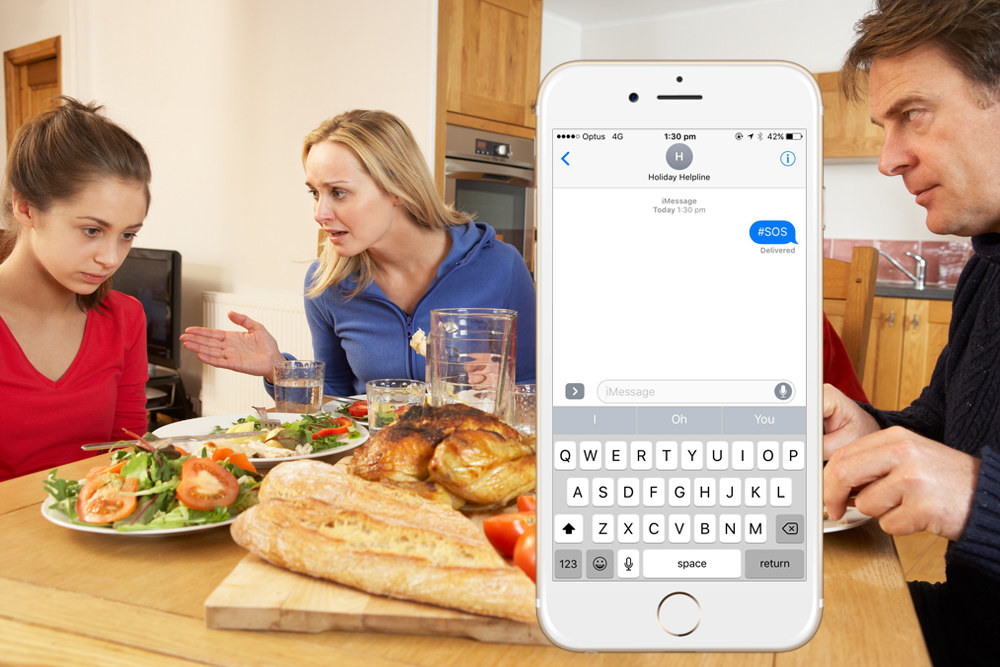 The bot, developed by the Australian Greens, is called the Holiday Helpline and launches on Wednesday.

People who find themselves in difficult conversations can text #SOS to the bot and receive responses to common arguments against marriage equality.
Greens senator Janet Rice told BuzzFeed News the bot is designed to help people have constructive chats about marriage equality – an issue that can often turn ugly.

"We've all been part of a conversation that very quickly takes a turn that's not very joyful – and often we're caught off guard," she said.

"This way, if you end up at an event with a rello who's channelling Andrew Bolt, at least you'll have someone on your side!"
Here's how it might work, assisted by the stock image set "Teenage Family Eating Lunch Together In Kitchen".
It's an underwhelming Christmas lunch. Fourteen-year-old Matt mentions to the family that his best friend, Rhys, recently came out as gay. Mum and 16-year-old Brianna are surprised and supportive – but Dad is unimpressed.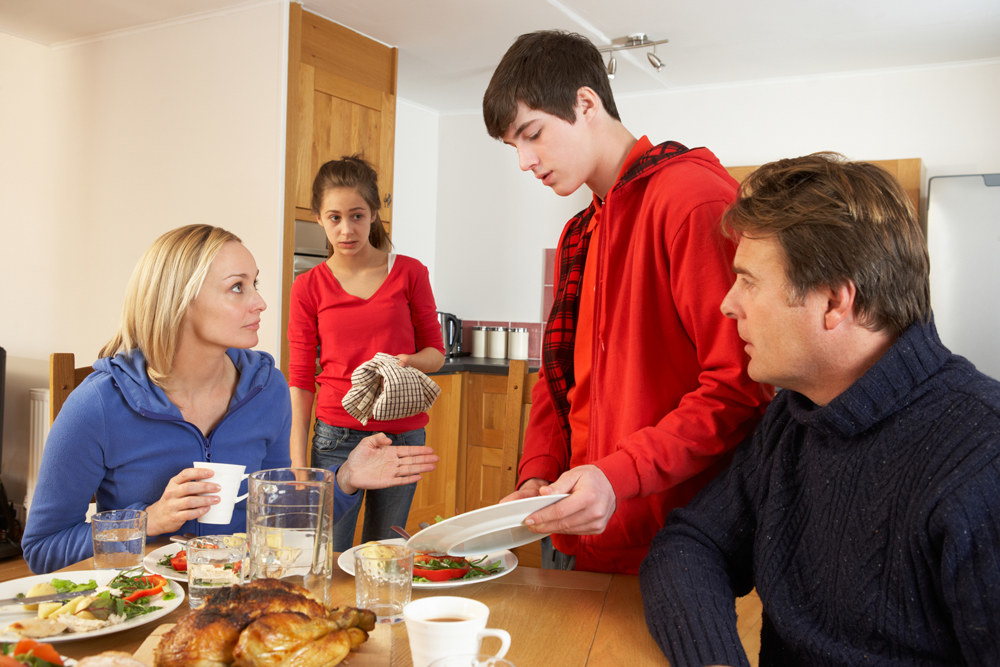 He immediately tells Matt: "Rhys might be gay, but son, marriage can only be between a man and a woman."
The rest of the family supports same-sex marriage and is upset by this – but Brianna takes it a step too far and calls her Dad the worst sledge of all: a homophobe.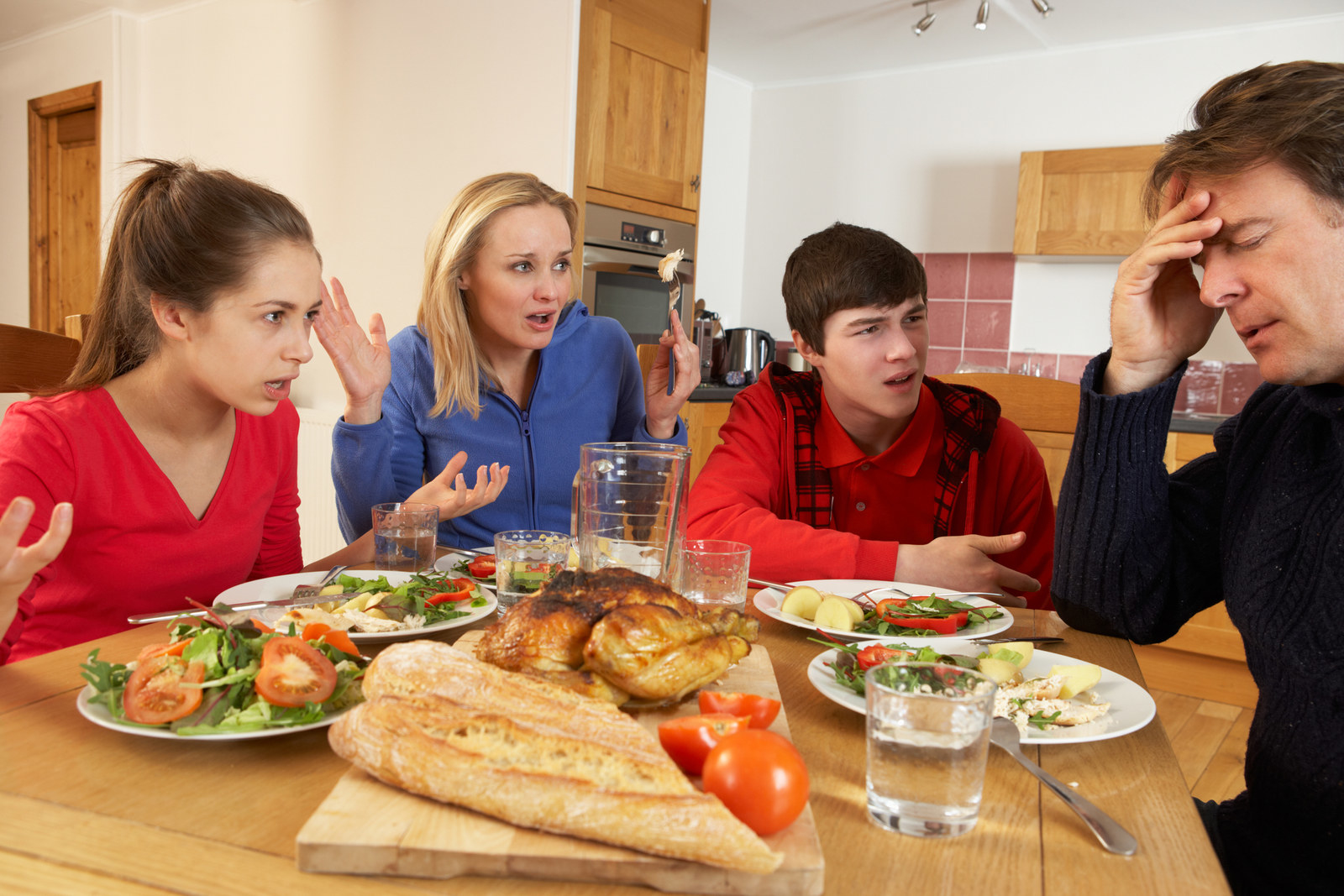 Mum tells Brianna off: "It is Christmas lunch, mate. You simply cannot speak to your father that way."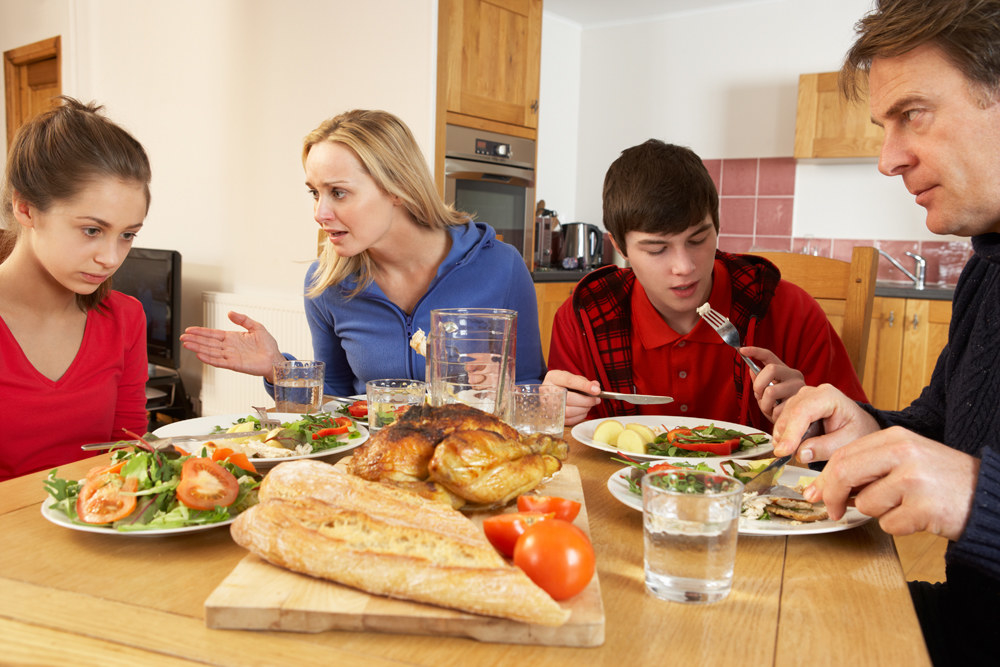 It's a disaster. Brianna is mad as hell; Dad's glaring at her from across the table; Matt just wants more potatoes; and Mum wants to know why they can't just all get along.

Like all good millennials, Brianna turns to her phone to deal with this situation. She texts the Holiday Helpline.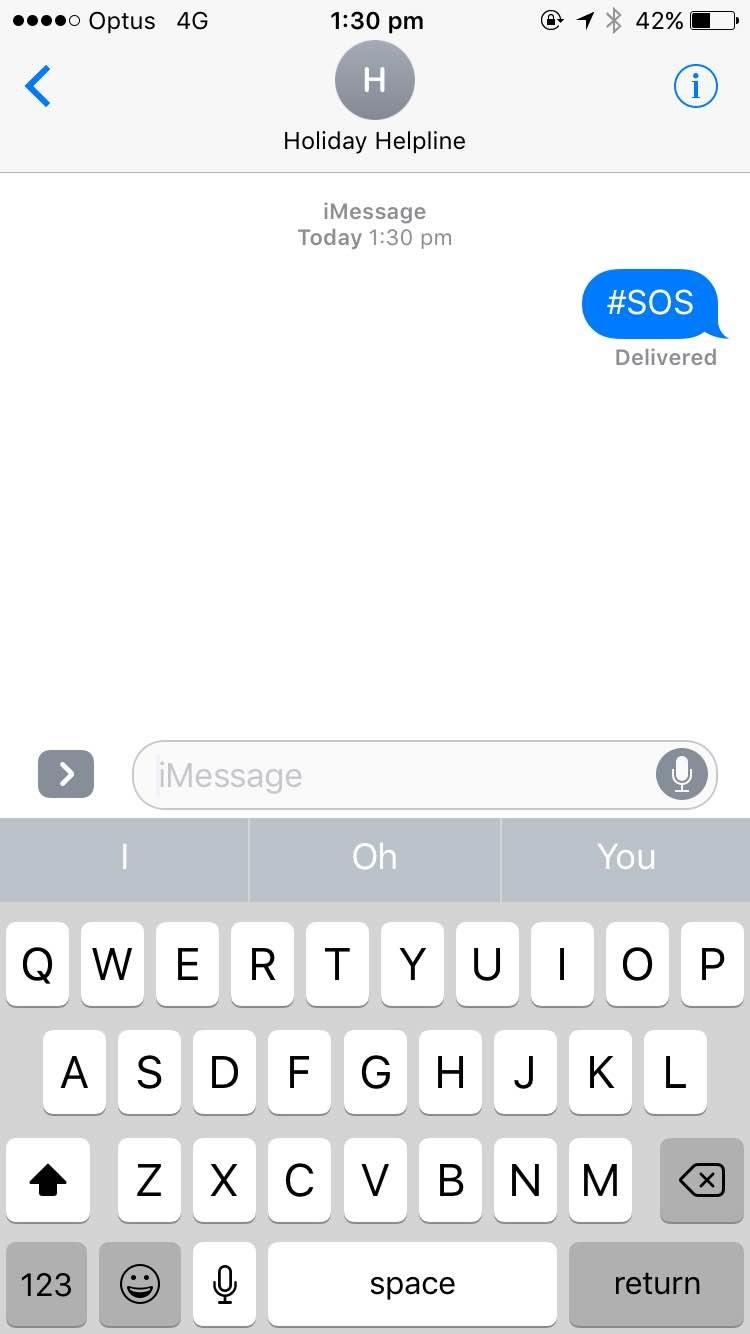 Unlike that guy she's been texting for weeks, HH replies right away.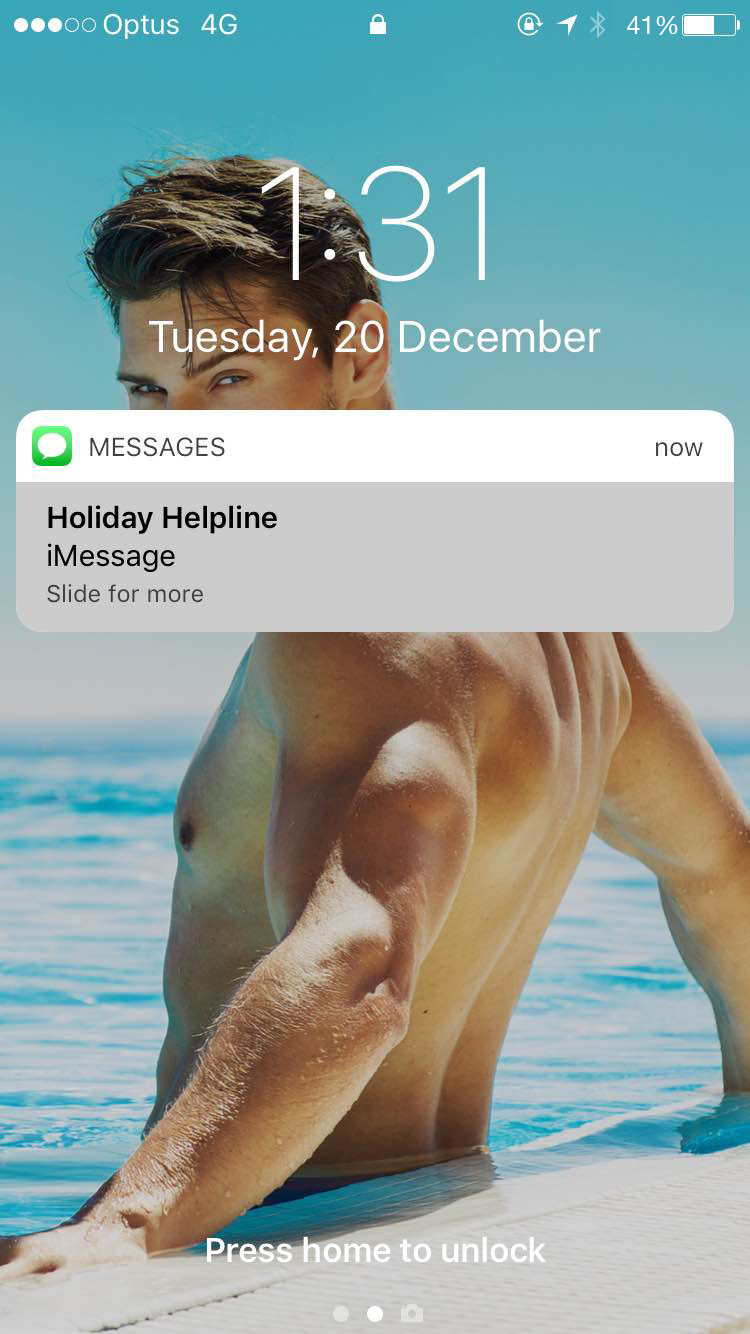 HH offers Brianna some tips for responding to her dad.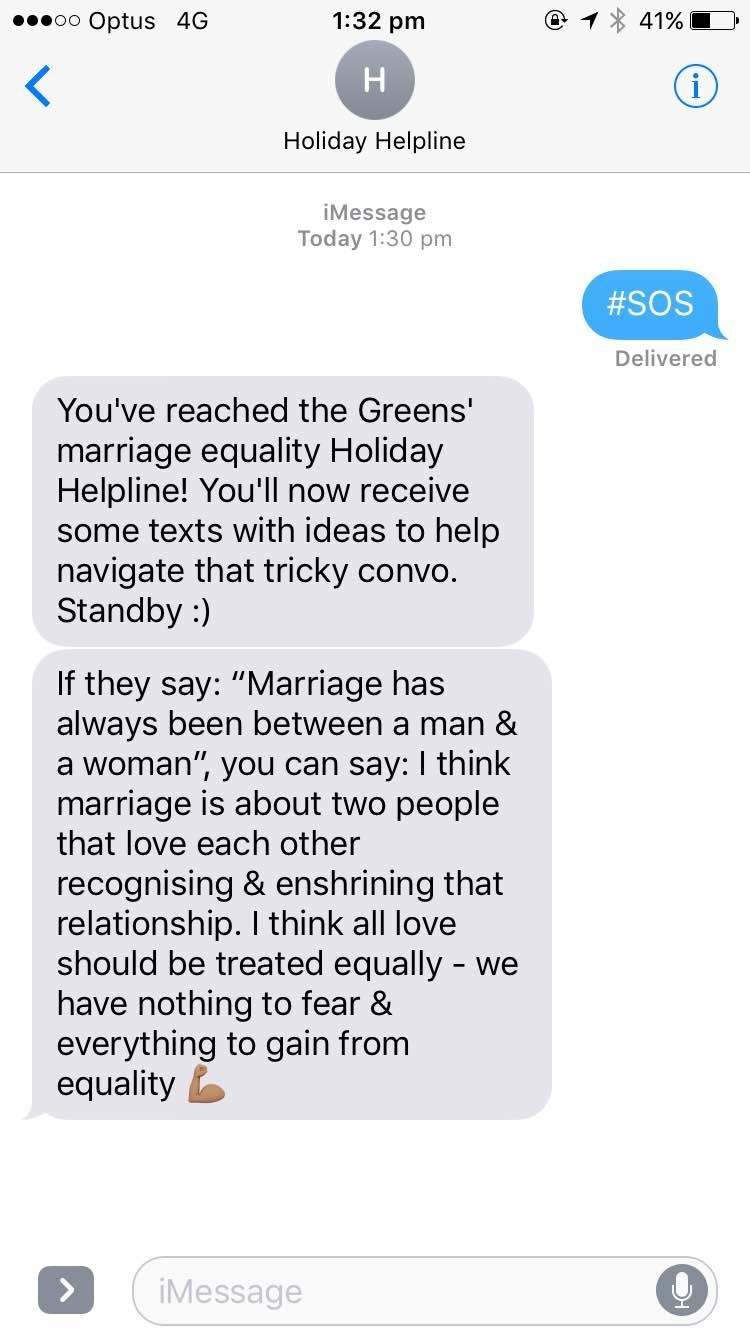 Brianna reads out the text, hiding her phone under the table. Dad's still got a few questions re: same-sex marriage, but he's impressed at his daughter's maturity in wanting to resolve the situation. They happily finish their lunch – and everyone pitches in with the washing up.