The story of a 13-year-old Brisbane boy who tragically killed himself after years of anti-gay bullying is not an isolated incident, says the chief of an Australian LGBTI youth organisation.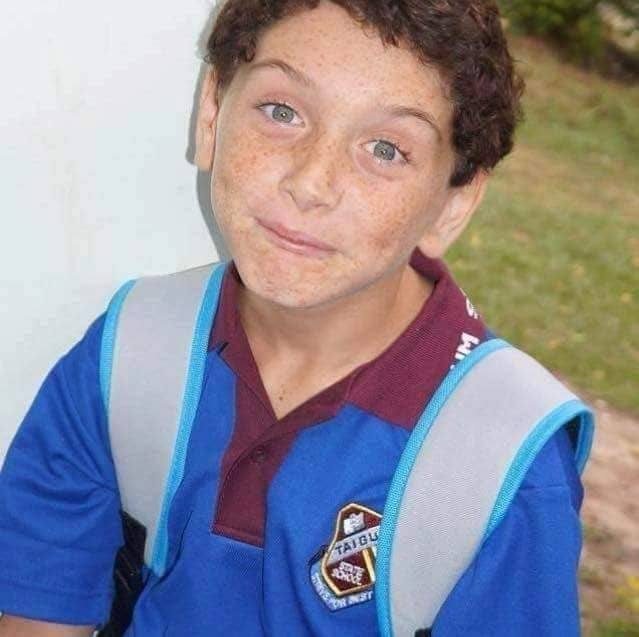 Tyrone, a year 7 student at Aspley State High School in Brisbane, Australia, died on November 22.
Speaking to The Courier Mail, Tyrone's mother, Amanda Unsworth, said her son had been targeted because he was gay.

"He was a really feminine male, he loved fashion, he loved make-up and the boys always picked on him, calling him gay-boy, faggot, fairy; it was a constant thing from Year 5," she said.

Unsworth posted a picture of the Courier Mail cover to Facebook on Friday morning, writing "Say no to bullying".
"We will stand up and fight to get as much awareness, help, and support for others out there," she wrote.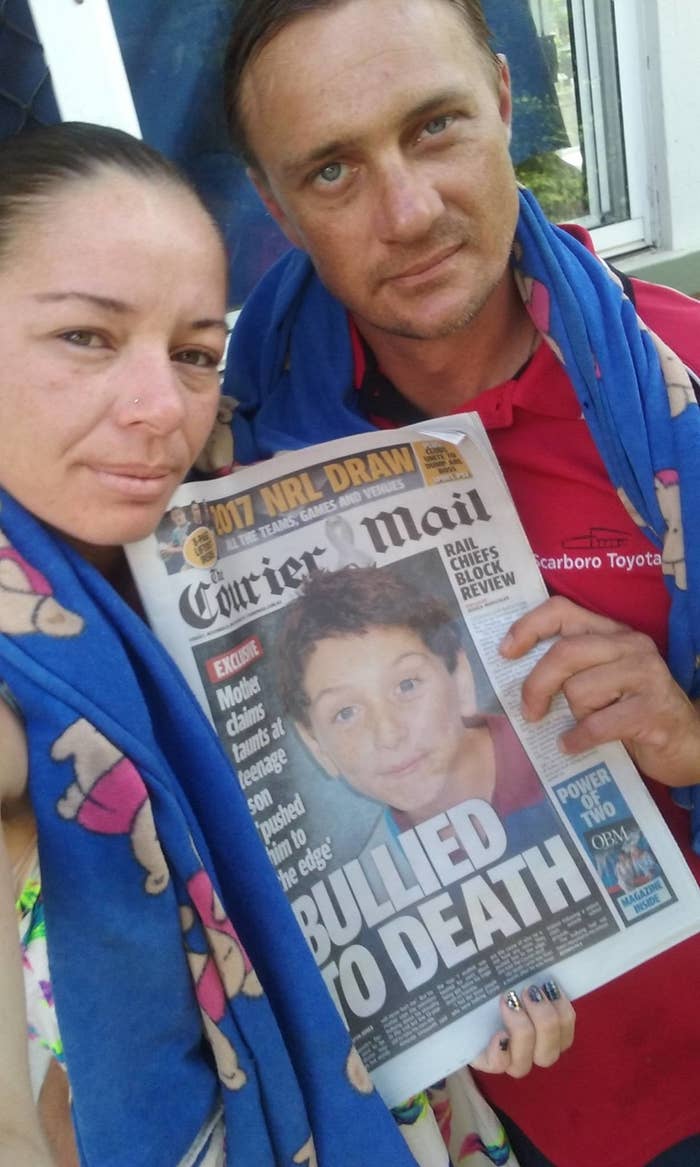 Tyrone's suicide comes after a year of high-profile attacks on efforts to stop bullying against LGBTI students in Australian schools.
Micah Scott, the CEO of leading Australian LGBTI youth group Minus18, said he was heartbroken by Tyrone's death, and had heard similar stories of bullying from around the country.
"Tyrone's experience isn't an isolated incident," he said. "It is shared by LGBTI young people around Australia. I think that is really important to highlight."
Since February, a concerted campaign against the LGBTI Safe Schools anti-bullying program has been championed by several conservative forces, including the Australian Christian Lobby, The Australian and other News Corp papers, and conservative MPs.
"A lot of fearmongering and false information is being generated, and for people who only read the headlines or don't investigate what Safe Schools is about, then it's really easy to believe," Scott said.
Minus18 has seen a definite uptick in young LGBTI people needing help since February, when the campaign against Safe Schools began, he added.
There has been an outpouring of support for Tyrone's family and grief over his death among Australia's LGBTI community.

Labor leader in the Senate Penny Wong told BuzzFeed News she had shared the story online because "people should be aware of the terrible consequences when people are bullied".
"This is a tragic event and my heart goes out to Tyrone's family," she said. "This why anti-bullying programs matter and why we need to defend the Safe Schools program."
The Safe Schools Coalition issued a statement saying it is grieving for Tyrone and deeply saddened by the impact of anti-LGBTI bullying.
"[Safe Schools] exists because research shows that students at safe and supportive schools have better educational outcomes and are less likely to have poor mental health outcomes," said spokesperson Craig Comrie.
"Research also highlights that young LGBTI people suffer higher rates of poor mental health and suicide due to bullying and discrimination."
The Unsworth family have been contacted for comment.
If you or someone you know needs help, contact Lifeline on 13 11 14 or visit Lifeline.org.au.