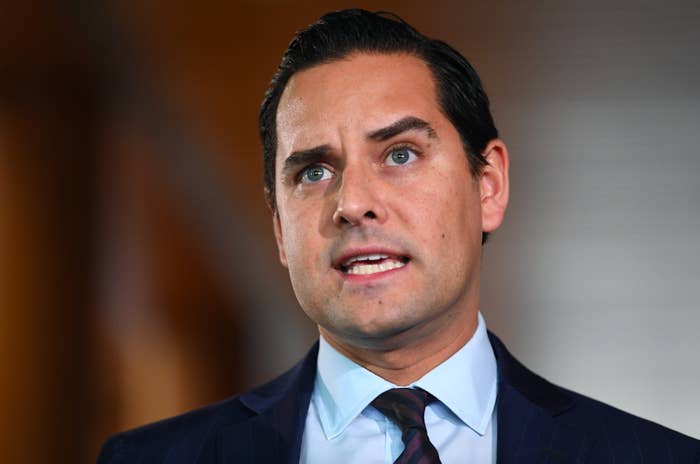 A leading advocate has branded a postal plebiscite on same-sex marriage a "bloody stupid idea", and warned that it will face an immediate legal challenge if the government adopts it as policy.

At a much-anticipated Liberal Party meeting on same-sex marriage today at 4pm, a small group of politicians — senator Dean Smith and MPs Tim Wilson, Trent Zimmerman, Trevor Evans and Warren Entsch — will push for the government to abandon its policy of a national plebiscite on same-sex marriage.
At a press conference on Monday, co-chair of Australian Marriage Equality Alex Greenwich said: "A postal vote plebiscite is a bloody stupid idea that will weaken the parliament because it basically says the parliament is not prepared to do its job.
"If that is announced today, [a legal] challenge to it will begin tomorrow."
The Equality Campaign — a joint initiative of Australian Marriage Equality and Australians for Equality — has received legal advice that a postal plebiscite may be unconstitutional.

The advice was written by lawyers Katherine Richardson SC, James Emmett, and Surya Palaniappan, and concludes that the government does not have the power to pay the Australian Electoral Commission to run a postal plebiscite without first passing legislation through the parliament to enable the use of taxpayer funds.
Any legislation for a plebiscite on same-sex marriage would likely fail again in the Senate.
"The government should not circumvent the elected parliament to spend taxpayer money on a proposal which is legally unnecessary and non-binding," said Anna Brown, co-chair of The Equality Campaign, and director of the Human Rights Law Centre.

"A postal plebiscite cannot ensure compulsory voting. It won't have the same privacy and procedural safeguards as a federal election. It would skew in favour of older, conservative voters and not reflect the views of young Australians or Australians in remote areas or overseas."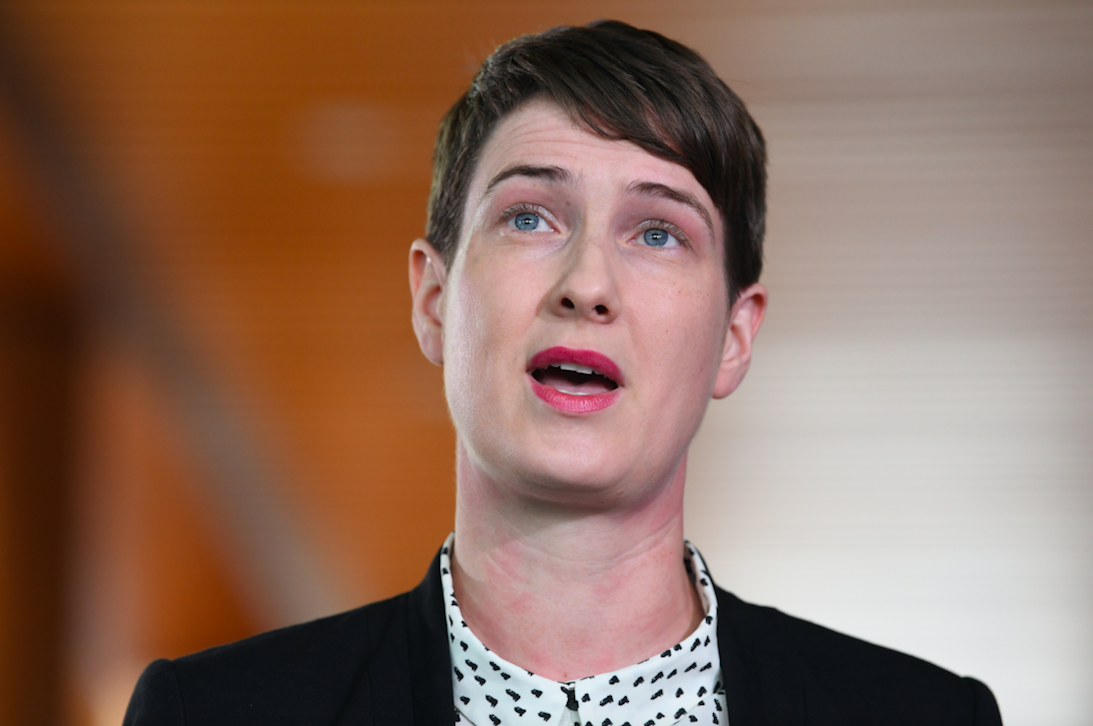 Advocates from Parents and Friends of Lesbians and Gays (PFLAG), and LGBTI rights group just.equal, announced yesterday that they had also obtained legal advice and would mount a challenge.

The two sets of advice came from different lawyers.
The Australian reported today that the government had received its own legal advice that a postal plebiscite would in fact be constitutional.
Speaking to 2GB on Monday, former prime minister Tony Abbott questioned whether the result of a postal vote would have authority: "It's certainly better than ramming the thing through the parliament without any vote, but there could be questions about how authoritative it could be."
A postal plebiscite is one of the possible outcomes of the 4pm meeting. Others include a reiteration of the current plebiscite policy, or a switch to a free vote on the issue, which is believed to be highly unlikely.
Abbott also told 2GB it would be "very improper" of the Liberal party to abandon its election commitment of a plebiscite.