Bill Shorten Moved A Bill To Legalise Marriage Equality And Nothing Happened
Carry on, nothing to see here.
Federal opposition leader Bill Shorten introduced a marriage equality bill to the House of Representatives on Monday morning.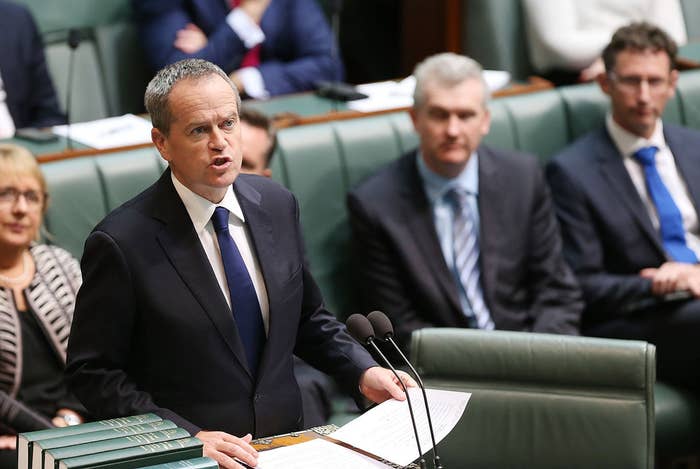 Debate on the bill, which would amend the Marriage Act 1961 by allowing two people of any gender to marry, was adjourned immediately because the opposition does not have the numbers to push it further.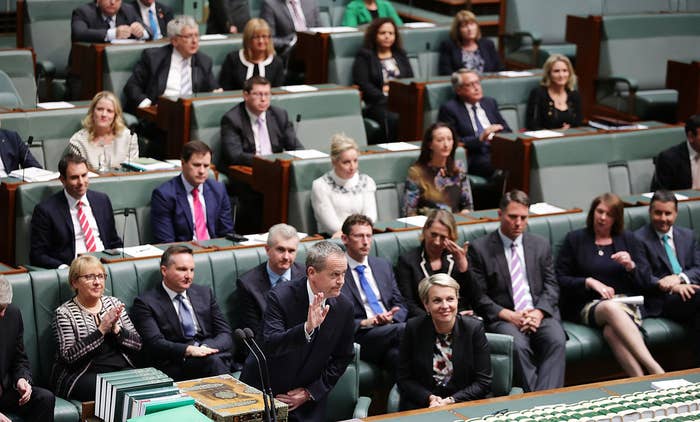 "On marriage equality, for too long, we in this parliament have been following, not leading. It is within our power to change this," Shorten said to cheers from the public gallery.
"This parliament can change a law which no longer describes modern Australia, and pass a law of which we can all be proud," he said.
"I don't want us to wait any longer. We can't assume this change is inevitable."
"Let's make 2015 the year when Australians embrace marriage equality... it is time!"
Only five Coalition MPs watched Shorten give the speech.
Shorten's bill comes after a week in which debate on marriage equality in Australia reached fever pitch after the successful referendum in Ireland.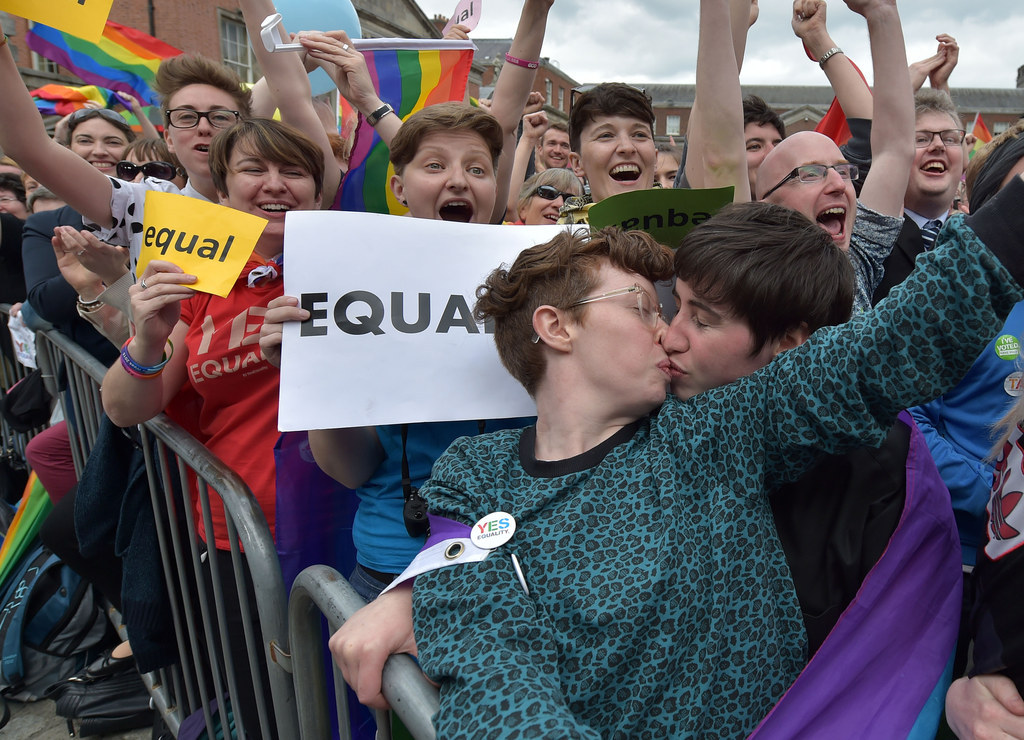 However, it appears increasingly likely that a cross-party marriage equality bill will be submitted to the parliament later in the year.
Advocates within the Liberal party hope that Tony Abbott will grant a free vote for a co-sponsored bill.
Liberal MP Warren Entsch, who has been lobbying for reform within the party, told Fairfax Media he would "pop around and have a yarn with Bill [Shorten]" once the budget sittings were over on June 25.
"I'm confident we will get something up in spring," Entsch said.
On Monday, national director of Australian Marriage Equality Rodney Croome said Shorten had done "the right thing" by moving his bill.
"He's catalysed support across Australia," Croome said.
Croome described marriage equality being voted down again as an "inconceivable prospect", but stressed the onus is on Abbott to provide a free vote.
"A few noisy minorities can't railroad this... the only person who can stop this happening is Tony Abbott," he said.
Greens leader Richard Di Natale echoed Croome, saying the pressure was on Abbott to announce a free vote and allow a Liberal MP to co-sponsor a marriage equality bill at tomorrow morning's party room meeting.
Shorten addressed the parliament after attending a breakfast organised by Rainbow Labor, attended by frontbenchers Tanya Plibersek and Tony Burke.