Earlier this week, Kentucky doctor David Dao was dragged off an overbooked United Airlines flight after he was selected as one of four passengers who had to give up their seats to flight crew.
According to his lawyer, he suffered a concussion, broke his nose, and lost two front teeth in the altercation. He intends to file a lawsuit against United.
Now, Australian Bananas had seized upon the incident... to make a video titled "Never reject the banana option".
It can be summarised in the following three screengrabs:
1. A flight attendant offers a passenger a banana as an in-flight snack.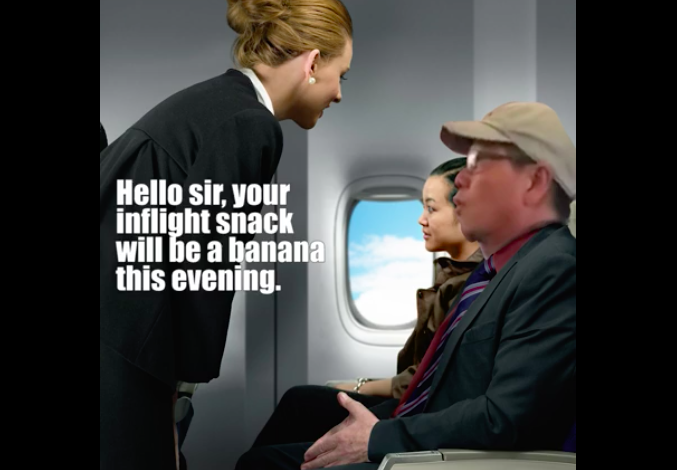 2. The passenger declares "I hate bananas!"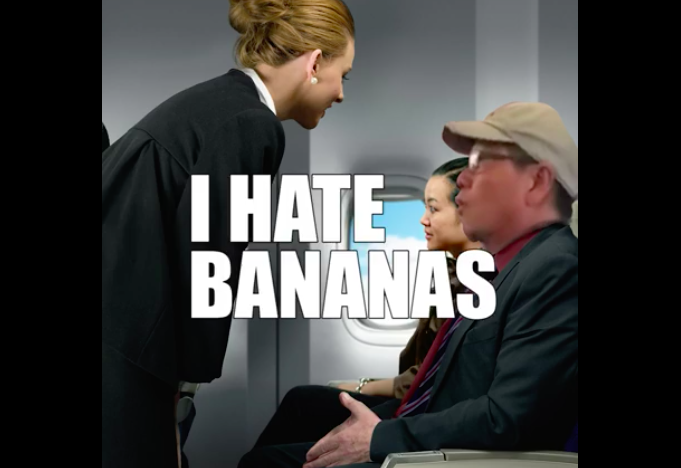 3. The passenger is physically dragged off the plane.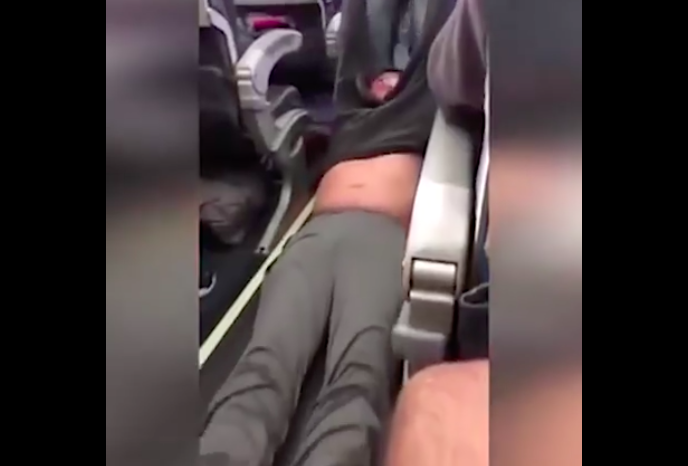 The reaction to the video, which has over 50k views, is actually pretty positive.
A few people did comment criticising the video, writing: "This is not ok! Don't make fun of a horrific situation", "Not cool guys", and "Making fun of a dude being dragged off a plane, guys that's pretty low."
Australian Bananas wrote underneath the video: "On the record, we love this guy and wish him all the luck in the world with his lawsuit."