In the final months of the Obama administration, Australian prime minister Malcolm Turnbull has announced a deal to resettle refugees languishing in offshore detention centres to the United States.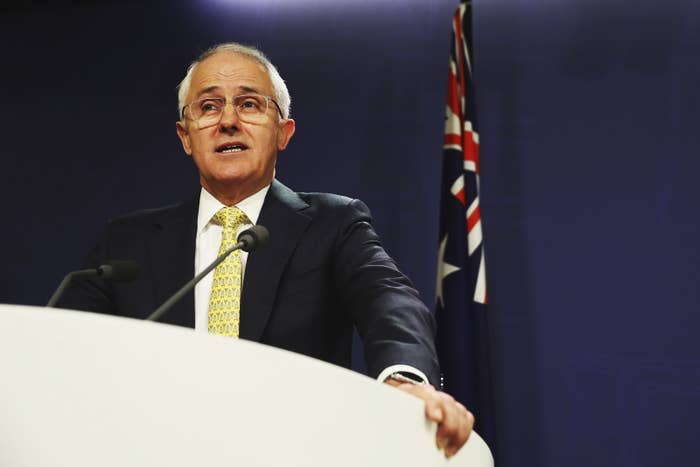 Speaking on Sunday morning with immigration minister Peter Dutton, Turnbull confirmed reports refugees on Nauru and Manus Island would be offered a one-off deal to live in the US.
"The agreement is with the United States," Turnbull said.

"It is a one-off agreement. It will not be repeated. It is only available to those currently in the regional processing centres. It will not be available to any persons who seek to reach Australia in the future."
The agreement will prioritise resettling women, children, and families on Nauru. There are currently 1,313 people in offshore detention on Nauru and Manus Island.
Turnbull said Australia has launched a massive naval fleet in anticipation of people smugglers seeking to exploit news of the deal by marketing boat journeys to desperate asylum-seekers.
"As a consequence, and in long anticipation and preparation for this, we have put in place the largest and most capable maritime surveillance and response fleet Australia has ever deployed," he said.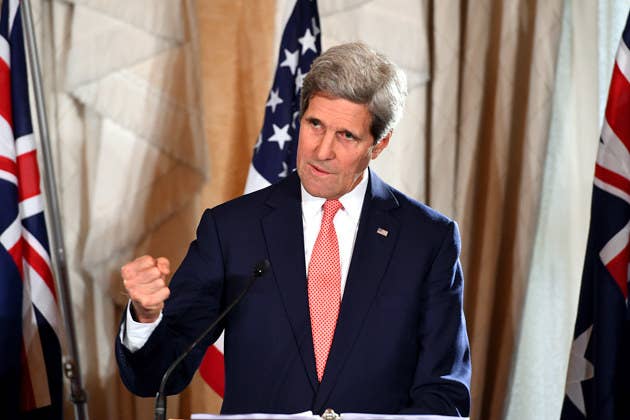 It's unknown how the deal, struck under the Obama White House, will play out in a Trump administration, but speaking in New Zealand earlier on Sunday, US secretary of state John Kerry confirmed America's part in the deal.

"We, the United States, have agreed to consider referrals from UNHCR on refugees now residing in Nauru and Papua New Guinea," Kerry said.
Kerry said the US was encouraging all countries to work with the UNHCR to "find a durable solution for these refugees".
Australia's immigration minister, Peter Dutton, said he's also negotiating 20-year visas to stay in Nauru for those people who refuse to take the US resettlement deal or a new arrivals by boat.

"The 20-year visa arrangement will also apply to new arrivals, and let that be a very clear message to all people that you will not step foot on Australian soil, and we repeat that message again today," Dutton said.
The director of legal advocacy at the Human Rights Law Centre, Daniel Webb, said the third-party deal was a good start but there must be certainty for every person held in offshore detention.
"After three years of fear, limbo, and harm, it looks like the government is finally acknowledging that Nauru and Manus are dead ends," he said. "That concession is important and long overdue."
Turnbull did not offer any information on how many refugees the deal will apply to.
Asked if this means many will be forcibly resettled on Nauru, he said, "All I can say to you is that we have demonstrated, by the diligence and integrity of our response, we have demonstrated we can secure Australia's borders, we've demonstrated we can source and provide alternative resettlement options.
"As to what others choose to write about it, I will leave that to your judgment, if not your imagination."
The news of the US deal comes amid a new government crackdown on asylum-seekers that would see people who attempt to reach Australia by boat permanently banned from ever visiting Australia on any visa.

However, the new lifetime refugee ban legislation is not contingent on the landmark deal struck between Australian and the US to take refugees on Manus Island and Nauru.