Australia's most decorated cyclist, Anna Meares, is retiring with 11 world championships and two Olympic gold medals under her belt.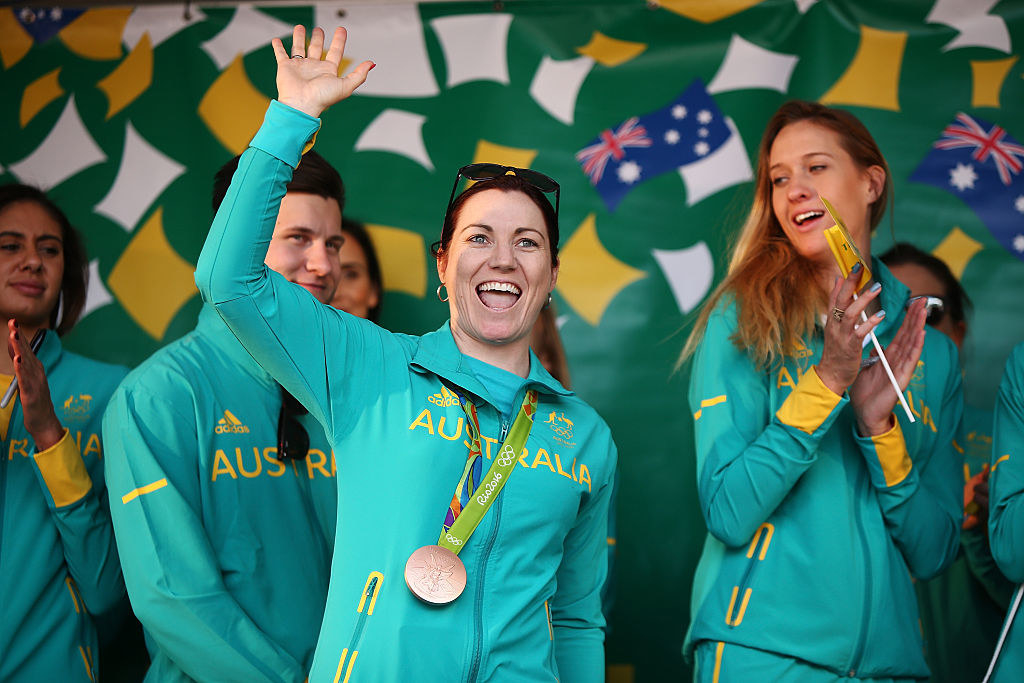 Meares, 33, told Channel Nine's Wide World of Sports program on Sunday that she had decided to end her cycling career.

"Obviously a lot of people will be wondering where I am going to post-Rio. With some time in reflection I have decided that I am actually going to retire," she said.
Meares' career has seen many stunning highs, including a silver medal won at the Beijing Olympics in 2008 after breaking her neck in a cycling accident just seven months earlier.
She cited the physical struggles of continuing to cycle at an elite level as a reason for stepping aside from the sport.

"Some people aren't aware that just to get to Rio I had six cortisone injections through my spine, had to change tack for six months leading into it," she said.
"And to achieve the things I have, I feel satisfied and happy to step aside from the sport and try something new and different."
Meares was Australia's flag-bearer at the Rio Olympics, where she won bronze in the women's keirin. It was her sixth Olympic medal in four Games.
Meares also won her 11th world championship in 2015, the most of any female cyclist in the world.
In a statement released by Cycling Australia, Meares said she would remain involved with the sport in Australia.
"I want to stay involved with Cycling Australia and cycling in Australia in some capacity, hopefully in a mentoring role with our next generation of cyclists coming through," she said.
"But there are so many things I am excited for about the future. I would just like to give myself a good chunk of time to dip my toe in and work out what I am passionate about."