UPDATE
Donations to the Minus18 LGBTI youth formal exceeded $25,000 as of Tuesday afternoon. Organisers say they're "ecstatic", and are looking at making the event free for all.
"$20,000 means 500 tickets sponsored. It's quite a lot!" Minus18 CEO Micah Scott told BuzzFeed News. "We're exploring opening the event up to be free for every single young person attending. The way this would work would be refunding the ticket cost for any young person who made a legitimate purchase and shows up on the night. Of course that means that those who purchased tickets illegitimately would not receive refunds."
An anti-gay group's attempt to ruin a formal for LGBTI youth has backfired badly after people on social media responded by donating to the event instead.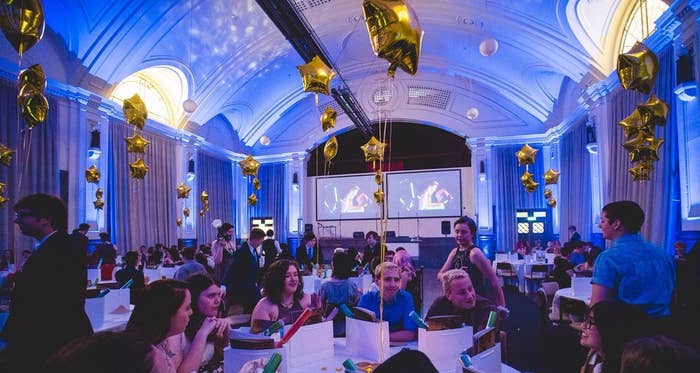 The Safe Schools Coalition is a program funded by the Australian government aimed at addressing bullying of LGBTI school students.

The program enjoys bipartisan support. However, it has been the target of a long-running campaign from the Australian Christian Lobby, who say it should be defunded.

Now, newly-established Facebook page Stop Safe Schools Coalition is encouraging followers to buy tickets to an upcoming LGBTI youth formal in order to prevent young people from being able to attend.
"The more tickets sold to us, the more youth we protect," the group wrote.
The formal is being run by youth organisation Minus18, and has received no Safe Schools Coalition funding.
Minus18 works with the Safe Schools Coalition to create resources for the program, but they are different organisations.

A spokesperson for the Australian Christian Lobby told BuzzFeed News it is not associated with the Stop Safe Schools Coalition page and do not know who is behind it.
After news of the Stop Safe Schools Coalition post spread, people on social media started sharing the link to a page where you can donate to the event.
With every $40 donated, a young LGBTI person will be able to attend the formal free of charge.
Minus18 CEO Micah Scott told BuzzFeed News he was concerned by the attempt to hijack the formal.
"They're adults trying to ruin the night of young people," he said. "That's bullying, that's the type of behaviour we're trying to stand up against."

However, the youth-led group has contingency plans in place – and will use this incident to up their sponsorship drive.
Every donation towards a sponsored ticket is guaranteed to go to an LGBTI young person, Scott said. "We make sure we talk to the young people directly who want to get a sponsored ticket."
Scott added that the large venue means they can just increase capacity if tickets sell out.
"We try not to have a capacity," he said. "We have quite a large venue – if we sell out, we'll just put up more tickets and open up more parts of the venue."
BuzzFeed News has contacted the administrators of the Stop Safe Schools Coalition page.