An anti-gay Facebook post from an election candidate went viral this week – but instead of getting people down, the overwhelmingly supportive response heartened the small LGBT community in the Victorian country town of Shepparton.
In a lengthy post, Diane Teasdale, an independent candidate for Murray, linked homosexuality with child molestation and said the LGBTI Safe Schools anti-bullying program led "confused children" to take drugs and commit suicide.
"If parents are really concerned about the future stability of their children, they need to check out the material being offered at school before it is too late," she wrote.
"Too many confused children are turning to drugs or suicide and their parents are still not willing to educate themselves about what is destroying their children's sense of security and belief in the future."
The post gathered more than 4,000 comments – most of them in support of the LGBT community – before it was deleted three days after it was published.
Teasdale is running for the House of Representatives in Murray, where Liberal Duncan McGauchie and National Damian Drum are the frontrunners in a battle for the regional Victorian seat being vacated by retiring Liberal MP Sharman Stone.
One Shepparton local described Teasdale as a "serial unsuccessful candidate".
But far from stoking anti-LGBT sentiment, the fringe candidate's post had the opposite effect. Members of the local LGBT group told BuzzFeed News they had been buoyed by the massive positive response.
Clustered on couches inside a community centre on a cold, rainy day in Shepparton, members of Goulburn Valley Pride discussed with BuzzFeed News whether Diane Teasdale's views reflect those of the community.
"What the hell is that lady even on?" asked president Georgina Poort.
The group laughed, but then paused to consider: Is Teasdale's view typical of the region, or an unrepresentative offshoot of bigotry?

"There's a lot of people in the area who are really conservative, usually for religious reasons," said local teacher Carmel Mills. "They will stick to their guns, no matter what. It's going to take a long time for them to change. And I think she falls into that category."
But, the group agrees, Teasdale's post was not at all representative of Shepparton as a whole.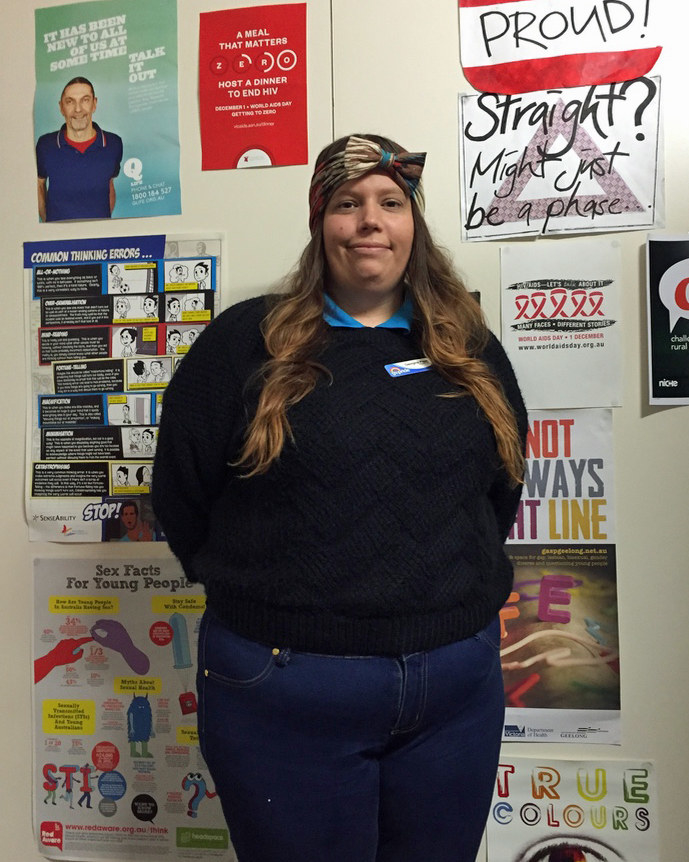 "It concerned me that people would read it and think, Is this what Shepparton people face? It's not," said Poort. "Everyday life, I don't come across people who are against me, as an out gay person."

Kieran Murphy, a gay man who has lived in Shepparton his whole life, said it was heartwarming to see "the amount of disgust that her opinions evoked in people".
"This is a woman in a tiny, rural electorate who has gone international because of her somewhat crazy views," he said. "Ten years ago, that attitude would have been embraced by most of the population. It's indicative of just how far we've come."

Murphy went so far as to thank Diane for giving them the opportunity to "make a positive argument".
"There are people out there who are in the closet, reading the paper, reading social media, looking for pockets of support. Radicals like Diane are giving us the chance to show that support."
He laughed. "How's that for a silver lining?"
Unlike in many regional and rural towns, the LGBT scene in Shepparton is thriving.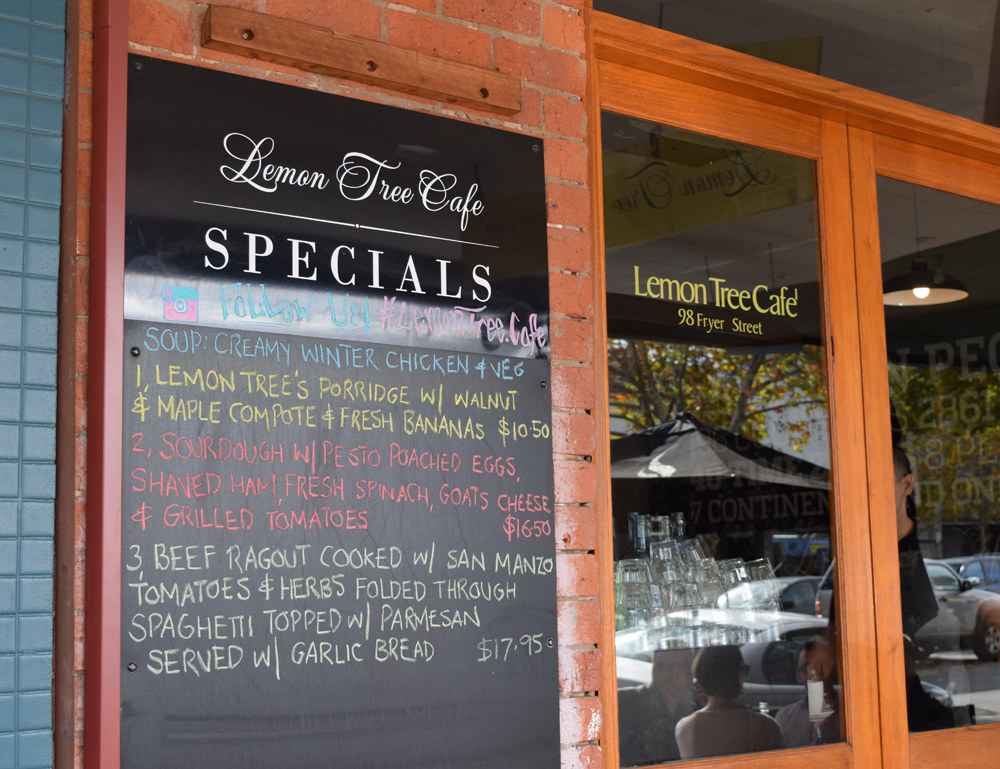 The enthusiastic GV Pride group runs events year-round, ranging from films to guest speakers and local charity events. This year, the group is solely responsible for organising Shepparton's annual pride festival, Out in the Open.

"If someone's finding it difficult to come out, I'll offer to just have a coffee with them," said Poort. Alternatively, newcomers can often find the crew brunching in their blue polo shirts at the local Lemon Tree café.
"The staff there know us. If someone comes up nervously looking for GV Pride, they'll bring them over."
After a change of heart from the local mayor, the Greater Shepparton Council voted to support marriage equality late last year.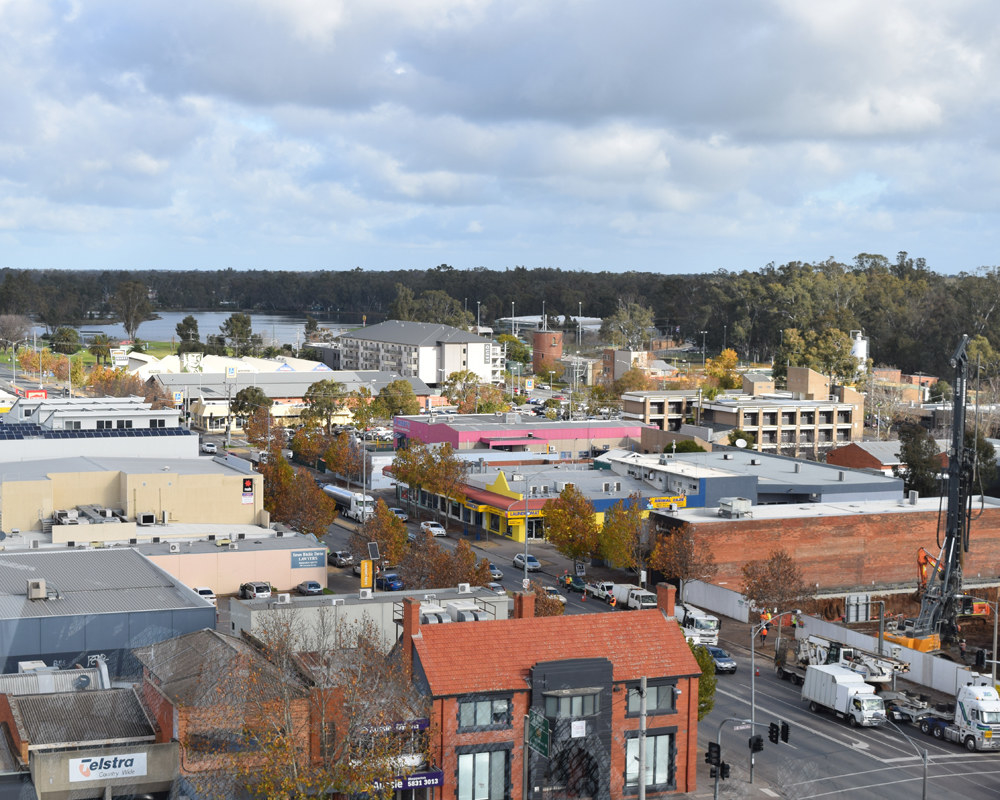 The motion brought by councillor Michael Polan was initially voted down in April 2015, prompting GV Pride to "stage a dramatic walk-out".

"It was voted down. We went, 'There's no point us being here,' so we got up and walked out in front of everyone," Murphy said. However, like Teasdale's post, the negative reaction to the vote itself provided a small comfort.
"An elderly gentleman, he's getting on, he walked out of the council chambers at the end of the meeting. He's been around Shepparton for decades," said Murphy.
"I expected him to take a very dim view of what we were trying to push. But he walked past me and said, 'Very disappointing. Complete lack of leadership.' And then he went off down the stairs."
"Sometimes I am blown away by where support is found."

In July, the same question returned to council and passed, after mayor Dennis Patterson reversed his vote – not because he supports marriage equality, but so the council could "move on and support other issues".
Outgoing MP Sharman Stone does not support marriage equality – but McGauchie and Drum, one of whom will almost certainly be the new local member, both do.
The political shift is consonant with a region where the LGBT community has found a more peaceful home than in many pockets of regional Australia. There's even room for boasting.
"I'm pretty sure we're the largest regional LGBTI social and support group in the country," Murphy said.
"Oh, Albury's doing pretty well," said Poort.
"Oh, Albury's government funded! OK. The largest independent one," Murphy said. "Either way, we're chugging along very well."