Netflix launches in Australia tomorrow, and lesbians around the country should rejoice. Here's 16 reasons why. (Spoiler: They're all Orange Is The New Black.)
3.
Pearls of wisdom from Nicky Nichols.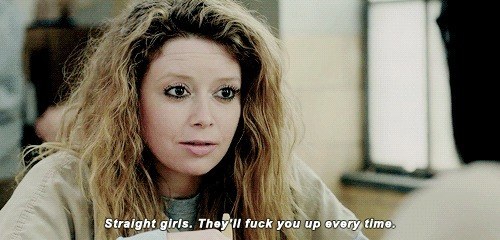 7.
Frank assessments of lesbian sex.
8.
Pennsatucky's growing interest in the gay agenda.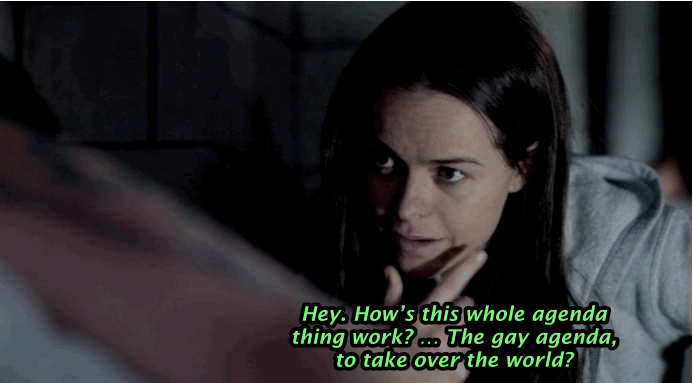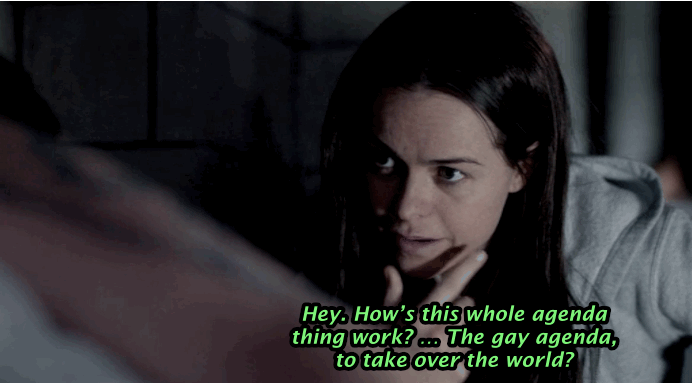 13.
A bona fide butch on our screens.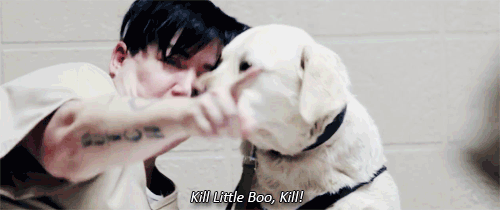 14.
Ruby Rose.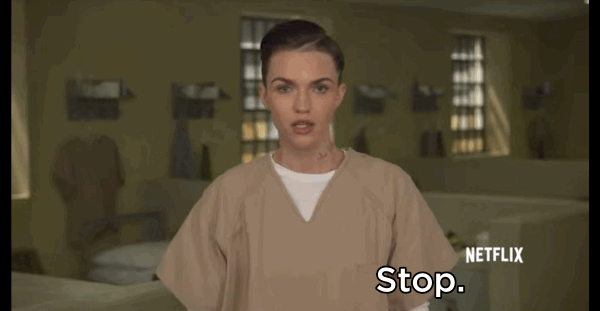 15.
Classic "falling in love with your best friend" angst.