ATO Deputy Commissioner Facing Charges In Relation To Alleged $165 Million Tax Fraud
Michael Cranston was "in shock" when he was first spoken to by police on Wednesday and may have been an unwitting participant, AFP deputy commissioner Leanne Close said.
Deputy tax commissioner Michael Cranston is expected to be charged with abusing his position as a public official, in relation to a police investigation into an alleged $165 million tax fraud scheme.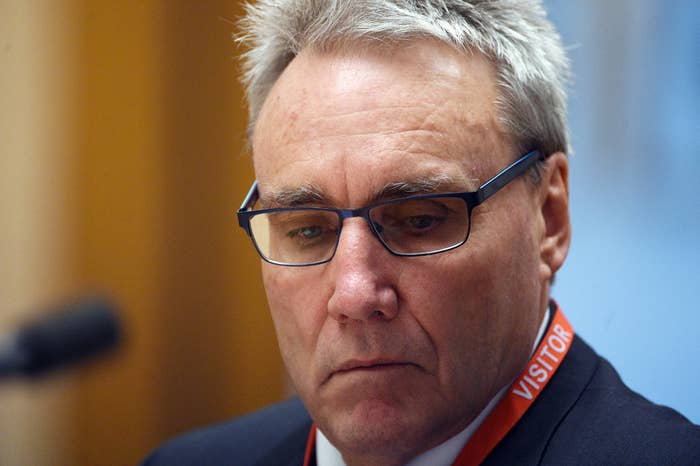 Nine people have been arrested and charged for their alleged involvement in the mass scale fraud, including Adam Cranston, Michael Cranston's son.

The Australian Federal Police (AFP) said that Michael Cranston was not part of the alleged criminal syndicate, and is expected to be charged with abusing his position as a public official.
He has not been arrested, and has been issued with a court attendance notice for June 13.
On Wednesday, after an eight month investigation, more than 290 AFP officers executed 28 search warrants across Sydney, Wollongong and the NSW Southern Highlands. Six more warrants will be executed today.
Adam Cranston and five others have been charged with conspiracy to defraud the Commonwealth. Two men were charged with money laundering offences, and three men charged in relation to an alleged extortion of the syndicate.

AFP deputy commissioner Leanne Close said at a press conference on Thursday that Michael Cranston was "in shock" when he was first spoken to by police on Wednesday and may have been an unwitting participant.
"It appears that his son has asked him to access some information potentially," she said. "We don't believe at this point that he had any knowledge of the actual conspiracy and the defrauding."
Close said the alleged members of the syndicate appeared to be using the proceeds of crime to fund "lavish lifestyles", including luxury homes, funds in bank accounts, luxury cars, boats, motorbikes and aircraft.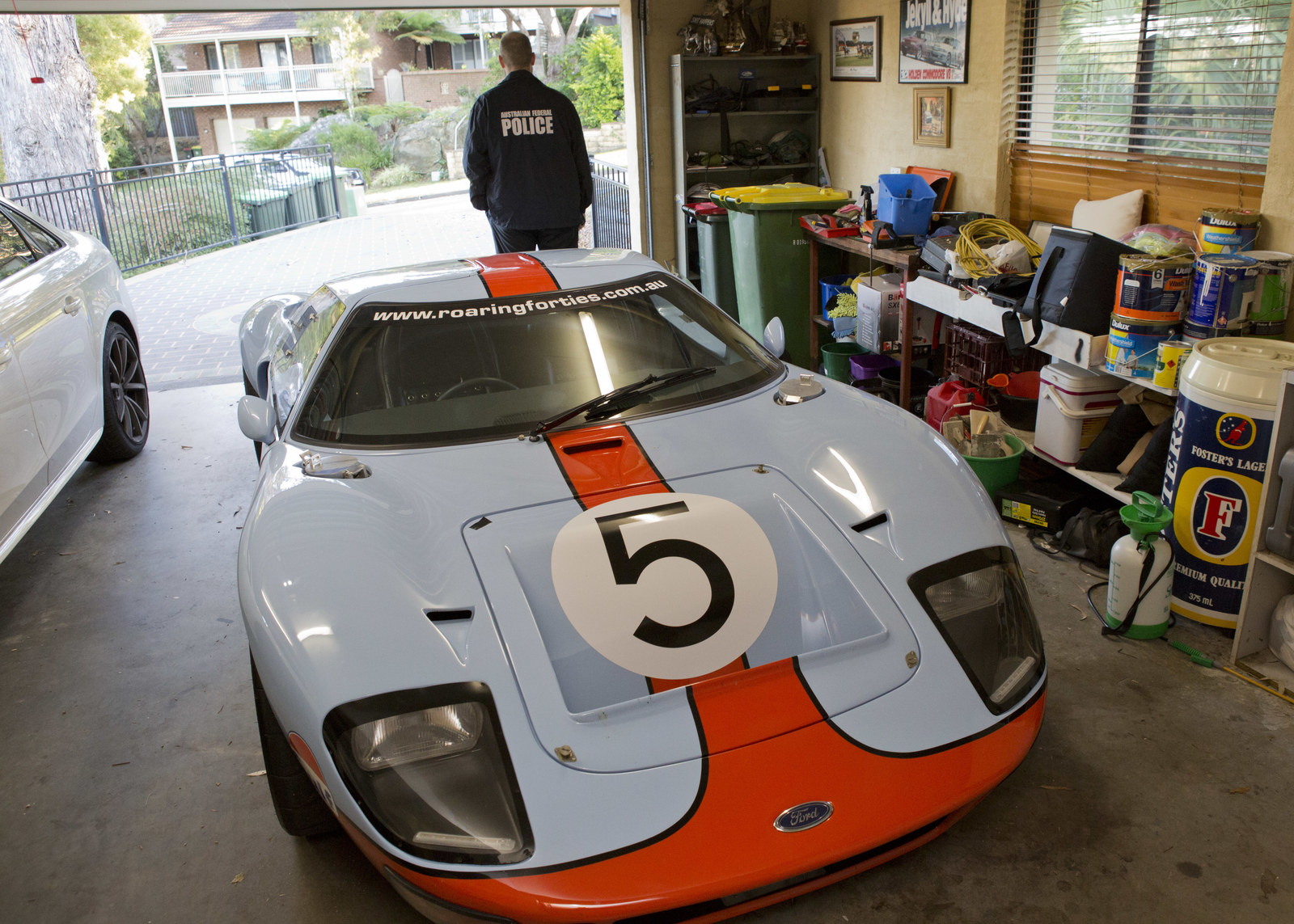 She added that the scale of the alleged fraud was "unprecedented" for the AFP.

"Investigations such as this are inherently complex and we still have a lot more work to undertake as we analyse the material that has been seized," she said.
"The threat posed by this syndicate to the revenue stream is demonstrated by the fact that $165 million was removed from the tax system, ultimately removing it from possible use by the community."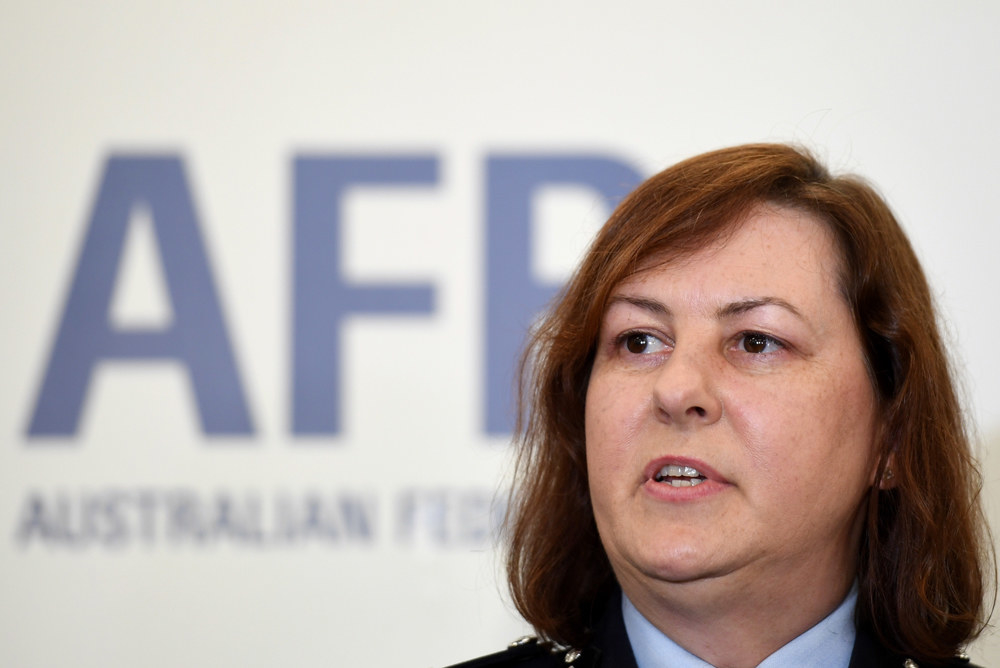 In a statement on Thursday, acting Australian Tax Office (ATO) commissioner Andrew Mills said the police investigation had not uncovered any compromises in the ATO's operations.

"Our systems, controls and procedures worked effectively and we have been able to successfully isolate and protect the investigation, working well with the AFP over many months to build a picture of what has been happening," he said.
"I have commissioned APS Code of Conduct investigations into a very small number of other employees and we will be forensic in our examination of what has occurred. The people being investigated have been suspended without pay."
The AFP's explanation of how the alleged fraud scheme worked is as follows:
"The legitimate payroll company – run by the syndicate members – accepted money from legitimate clients to process payroll on their behalf. This money was transferred to seven sub-contracted companies known as Tier 2 companies, which then made payroll payments to individual workers of clients.

"The directors of these Tier 2 companies are known as straw directors. They are essentially a front – individuals recruited to appear to be running the companies, but the syndicate members retain effective control.

"As part of their contractual obligations to the legitimate payroll company's clients, the Tier 2 companies are required to remit pay as you go (PAYG) withholding tax payments to the ATO on behalf of the clients. However, investigators found that only part of these tax obligations were paid. The remaining money was allegedly siphoned off by the syndicate members and channelled through a complex series of companies and trusts for their own personal gain."