Two Senior Government MPs Will Host Drinks For The Australian Christian Lobby After Office Fire
Numerous Labor politicians were approached to co-host...but they all said no.
Two senior government MPs will host a function at Parliament House in support of the controversial Australian Christian Lobby after gas cylinders in a van exploded outside its Canberra headquarters last year.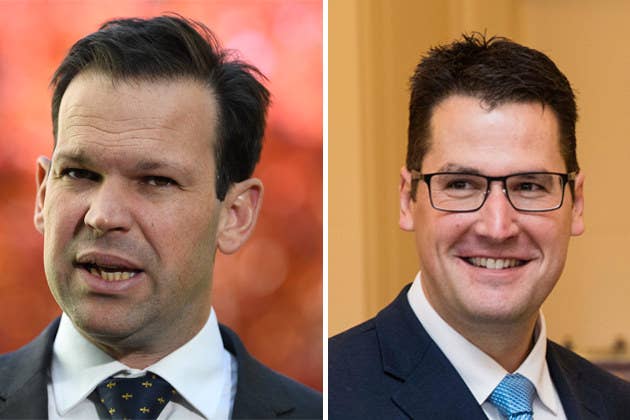 Minister Matthew Canavan and assistant minister Zed Seselja have invited politicians and staff to a drinks function in the Nationals party room next Tuesday to support the organisation.
There will be an opportunity to donate and the ACL's managing director, Lyle Shelton, will speak.
The ACL is a leading voice among activists opposing same-sex marriage and abortion, and also led a prominent campaign in 2016 opposing an LGBTI-focused anti-bullying program in schools.
BuzzFeed News understands that Canavan and Seselja approached numerous Labor politicians to co-host the drinks, but they all declined.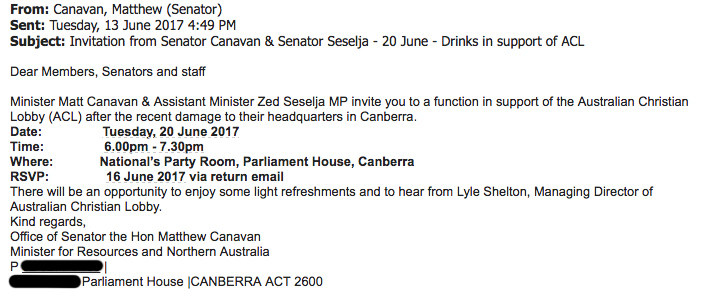 In December 2016, a man allegedly packed a van with gas cylinders and ignited them outside the ACL's headquarters in Deakin. The ensuing fire caused significant damage to the building.
The man, who sustained serious burn injuries, has been charged with arson and property damage. In a court hearing last week, his lawyer said he would enter pleas of not guilty on the grounds on mental impairment, Fairfax Media reported.
In February, Australian Federal Police commissioner Andrew Colvin told a Senate committee the man was trying to kill himself, and that the incident wasn't politically or ideologically motivated.
However, Shelton has repeatedly claimed that the investigation into the van explosion has been insufficient.

In a statement last month, he said he was concerned that police referred to the incident as a "car fire".
"The AFP have made a number of seemingly contradictory statements about this incident. Why did this incident occur at the ACL office? Why not some other venue?" he said.

"How exactly were the AFP able to conclusively rule out particular motives so quickly? And will these public statements made by police prove to be appropriate ahead of legal proceedings?"
The event is a drinks function where there will be an opportunity for politicians to donate. A previous version of this article stated the event was a fundraiser.