Activists are fearful about the potentially far-reaching implications of a brutal lashing punishment handed down to two men convicted of having sex in Indonesia's Aceh province.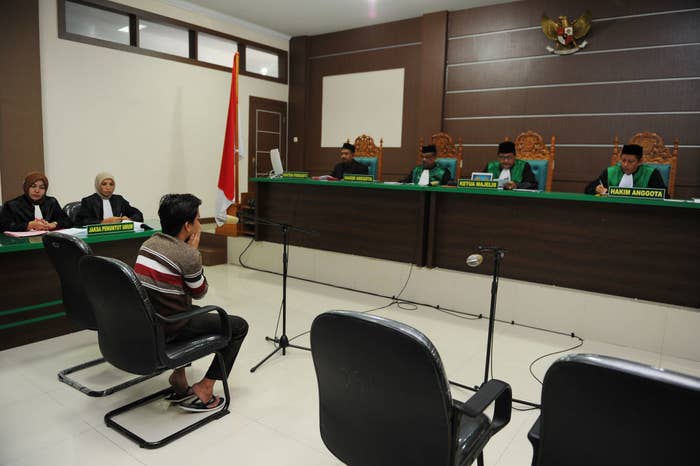 Aceh has a special legal status allowing it to insert Sharia bylaws into the criminal code. In the province, ordinances criminalising drinking alcohol, sex outside of marriage and gay sex can be enforced against Muslims and non-Muslims.

The two men, aged 20 and 23, were allegedly caught having sex on March 28 when a group of vigilante enforcers entered a house and filmed them.
On Wednesday they were each handed a punishment of 85 lashes by a Sharia court in Banda Aceh, the provincial capital. The two men are expected to be caned on May 23.
In 2016, 339 people were lashed for various other infringements of Aceh's bylaws, but this will be the first time the punishment has been meted out to people for having gay sex.
Andreas Harsono, Indonesia researcher for Human Rights Watch, told BuzzFeed News he had been in touch with LGBT activists in Aceh and they are "really, really scared".
"The prosecution was harsh, [asking for] 80 lashes. The verdict is even harsher: 85. It is another low point for Aceh and also for Indonesia."

Harsono said local lawyers were afraid to help the men because "the environment is so hostile".
"If you are a Muslim, you might be accused of being an infidel," he said. "They told me that, 'We are afraid. We don't want our houses to be burned down'."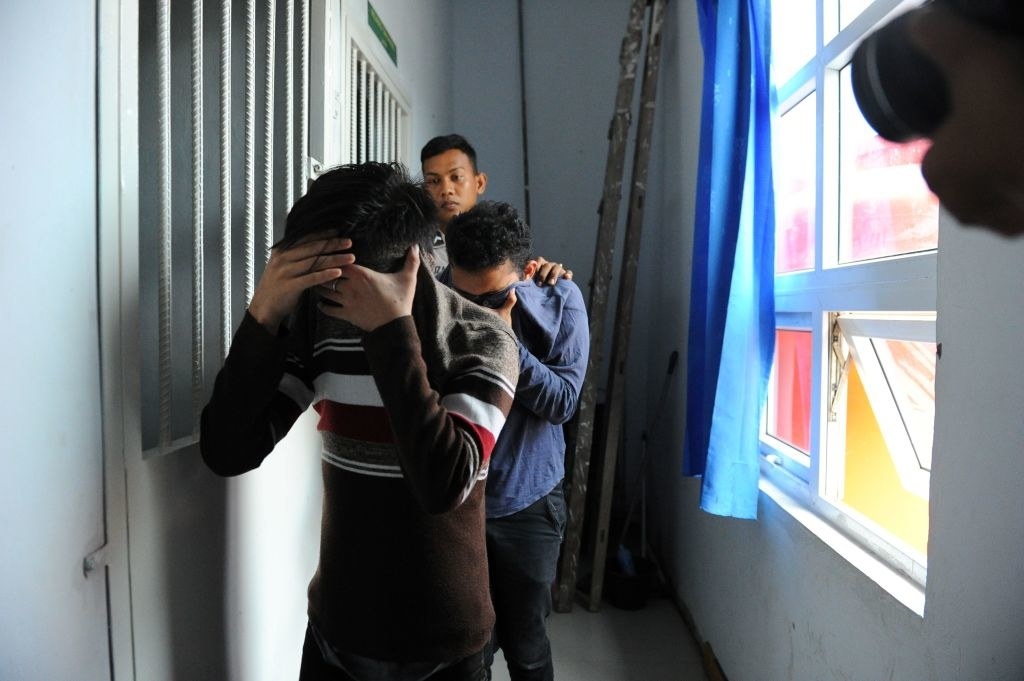 Dede Oetomo, the founder of Indonesian LGBT group Gaya Nusantara, told BuzzFeed News it was "another blow to the morale" of LGBT Indonesians.

"[It's] another warning to activists to be vigilant and ready to carry out advocacy, although in the Aceh case, the two men do not seem to be in touch with LGBT organisations," he said. "The [Aceh LGBT organisations] are too scared to act at all anyway."
Aceh is the only Indonesian province where sex between two men or two women is illegal, however the Indonesian LGBT community at large is currently facing the threat of countrywide criminalisation.

Following a national anti-LGBT backlash in 2016, two separate, ongoing processes could see gay sex criminalised: a proposal to the Constitutional Court from the anti-gay Family Love Alliance, and the drafting of Indonesia's new criminal code in the parliament.
Asked if the sentence was cause for concern about efforts to criminalise gay sex across Indonesia, Harsono said: "The answer is yes, yes, and yes."
"Aceh is widely seen as a model for the implementation of the so-called Sharia law," he said.

"I've been watching this decline of LGBT rights, women's rights, religious minorities' [rights] for more than 13 years now.... Knowing that the Indonesian judiciary, prosecutors, police, are becoming more and more conservative, I wasn't surprised [by the sentence]."

Harsono called for international pressure on Aceh and Indonesia at large to prevent the crackdown on LGBT people.

"If there are a lot of protests inside and outside of Indonesia... this criminalisation of LGBT effort will slow down. But if there is not much protest, especially from influential nations – including the United Nations – it doesn't change anything inside Indonesia."