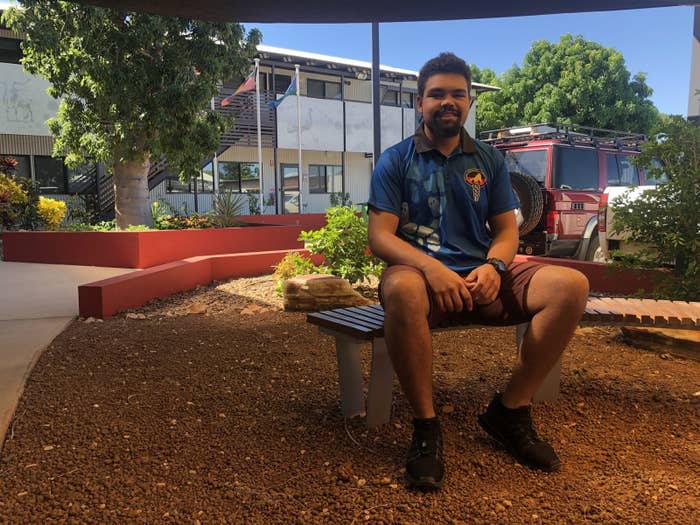 Becoming an Indigenous ranger was a transformative experience for 22-year-old Jacob Smith.
The Yawuru and Nyulnyul man grew up in Broome, Western Australia, and struggled in adolescence, experiencing anger issues and finding life difficult without a strong male role model.
"I found myself abusing drugs and alcohol, down the wrong path," he told BuzzFeed News. "My mum had enough and I was kicked out. So that was kind of where I had to get myself together, get my head straight."
Smith got a ranger job on Yawuru country, where he worked in conservation and land management, and also learnt about his culture.
"I found out a lot about myself during that process," he said. "It was a great opportunity for me to kind of grow and get some time out there in the bush to myself and think.
"Plus the hard work as well. It's not easy building fences and surveying for bilbies in 40 degree heat!"
In 2017, Smith heard about an Indigenous suicide prevention forum happening in the Kimberley, which has long been considered one of Australia's most troubled regions when it comes to youth suicide.
Like many in the region, Smith has been personally affected by suicide, losing a cousin when he was young and a best friend at around 16. He did not know how to talk about the losses for a long time.
"It holds a lot of pain and a lot of grief. I guess when people are healing they're not too open to speak about things," he said. "[Later] I started to talk about how it was affecting me and I started to make my parents aware, especially my mother, aware of how I was feeling and that's when she was able to assist me and to sit me down and have those tough conversations."
He went to the forum — a decision that kicked off a "crazy journey" for Smith, starting with his election as a youth representative who would present the forum's views to the federal government.
Two years on, he has recently secured full-time employment at Kimberley Aboriginal Medical Services working in social and emotional wellbeing (SEWB), and is also a youth ambassador involved in organising leadership forums that he hopes will give Kimberley youth a greater voice in the national conversation about suicide.
"A lot of things have been done for us, without us," he said. "That's what we're trying to change. It's about amplifying our voice and being heard.
"Nobody was born a great leader, it was developed and it was supported and it was invested in."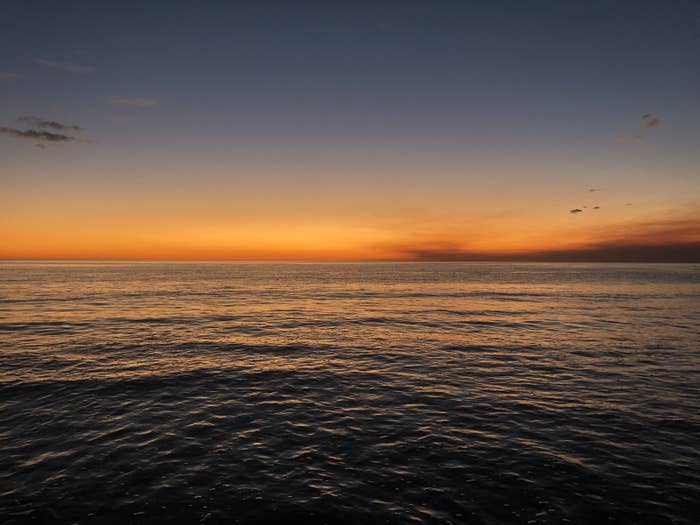 Following a horror spate of suicides around the country in the first months of 2019, Australia's two major parties have laid out their plans for Indigenous suicide prevention in the lead up to the May 18 election.
Of the $19.6 million pledged by the Coalition, $4.6 million will be spent on four community initiatives in the Kimberley, including a youth leadership program and the expansion of a diversion program for at-risk youth.
The remaining $15 million will go towards mental health first aid training, part of it aimed at youth in high risk communities.
Indigenous health minister Ken Wyatt met with young people and suicide prevention experts in January, where he announced $460,000 in funding for the youth ambassadors program and the fast-tracked rollout of a school mental health education program in the Kimberley and Pilbara.
Senator Pat Dodson told BuzzFeed News the $30 million in SEWB funding pledged by Labor would go towards essential frontline services such as psychologists and Aboriginal mental health workers.
"So [young people] can actually talk about the issues that are giving rise to their mental health concerns and potentially to the disastrous consequences that we've seen," he said.
Dodson also called for experts in suicide prevention to be brought into the field to set down criteria, mentioning Indigenous psychologist Tracy Westerman.
"So it's not just reliance on young people trying to help people, so we do actually bring professionals in who can help drive and support the good efforts many people are undertaking," he said.
Smith is hopeful about what the future holds for young Aboriginal people in the Kimberley.
"I wouldn't be taking on responsibility like this if I didn't see hope, if I didn't see strength, if I didn't see passion in young people," he said.
He said young people have time, lived experience, and want to reduce stigma and improve services just as much as everyone else sitting at the table.
"That's what the goal is as young people, is just to get to the table and see what we can really do, because we have endless potential."
If you or someone you know needs help, you can call Lifeline Australia on 13 11 14, Beyond Blue Australia on 1300 22 4636, or the Suicide Callback Service on 1300 659 467.