Britt McPherson, a 59-year-old lesbian of no fixed address, drifts around Australia in her truck with her dog.
As a professional farm-sitter, McPherson travels from place to place, setting up home in different properties for weeks at a time. Her most recent post was in Narromine, a town of more than 6,000 west of Dubbo in New South Wales.
Over the years McPherson came to realise she preferred the slower pace and peace and quiet of the country to the city's hustle and bustle.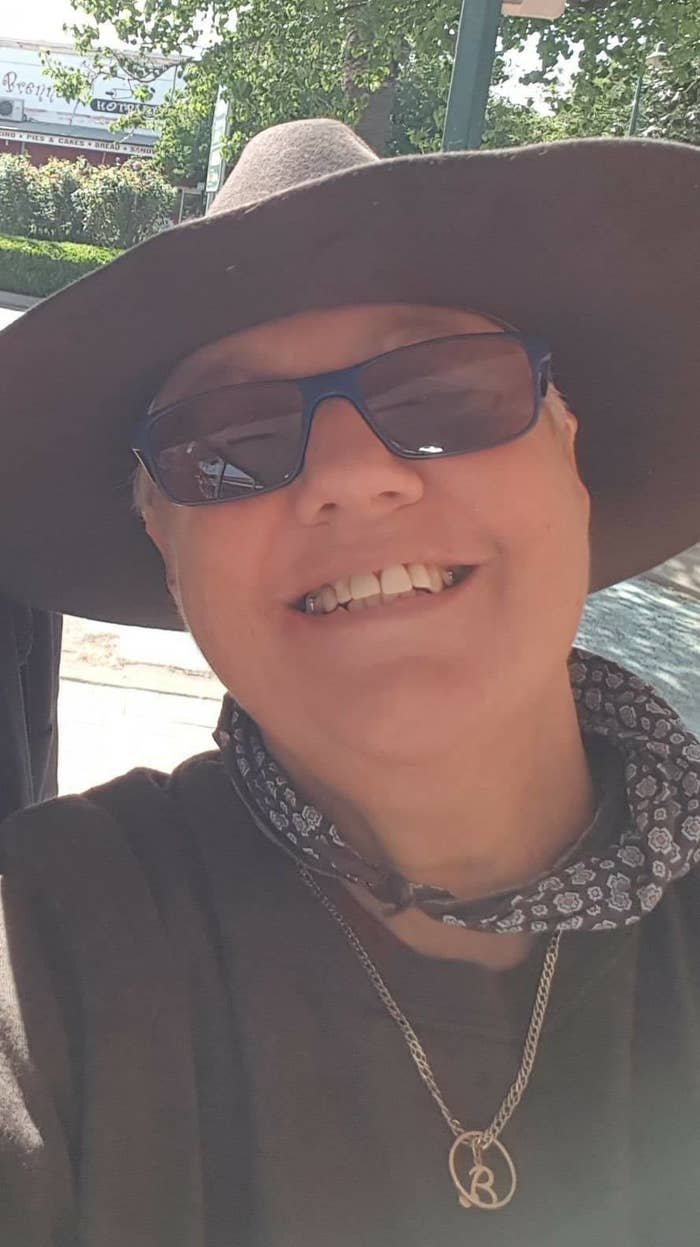 But almost 40 years ago, in June 1978, she found herself at the back of a jostling protest, marching through the streets of Sydney. She didn't realise the significance at the time, but that parade was the first ever Mardi Gras.
People from the first parade have banded together under the name First Mardi Gras to raise money to help send low-income members of the "78ers", as they are known, to Sydney for the 40th anniversary parade.

"Many 78ers have not attended the parade in a number of years due to age, health or distance, but are making a special effort to get to the anniversary," the crowd-funding page reads.
"But for many 78ers, the cost of travelling to Sydney from across Australia and accommodation while at the reunion will require money many don't have."
The group is trying to raise $5,000 to get as many people as possible to the reunion. One of those people is McPherson. (At the time of publication $2,820 had been pledged).
"It'll be great financially because I don't always get a [farm] sit that's paid," she said.
"I'm on two different online house-sitter type thingies, I have got some paid work, but because I'm studying I don't have a lot of income. Just me and the truck and the dog."

In 1978 she had become involved in the "so-called scene" — the feminist political movement, and gay and lesbian rights advocacy — through people she met at a rape crisis centre. But she personally wasn't very political.
"My friend and I thought it would be fun to go on this march," she said. "We were a bit silly. We were going in and out of the pubs and having a drink. We were more there for fun than the political thing."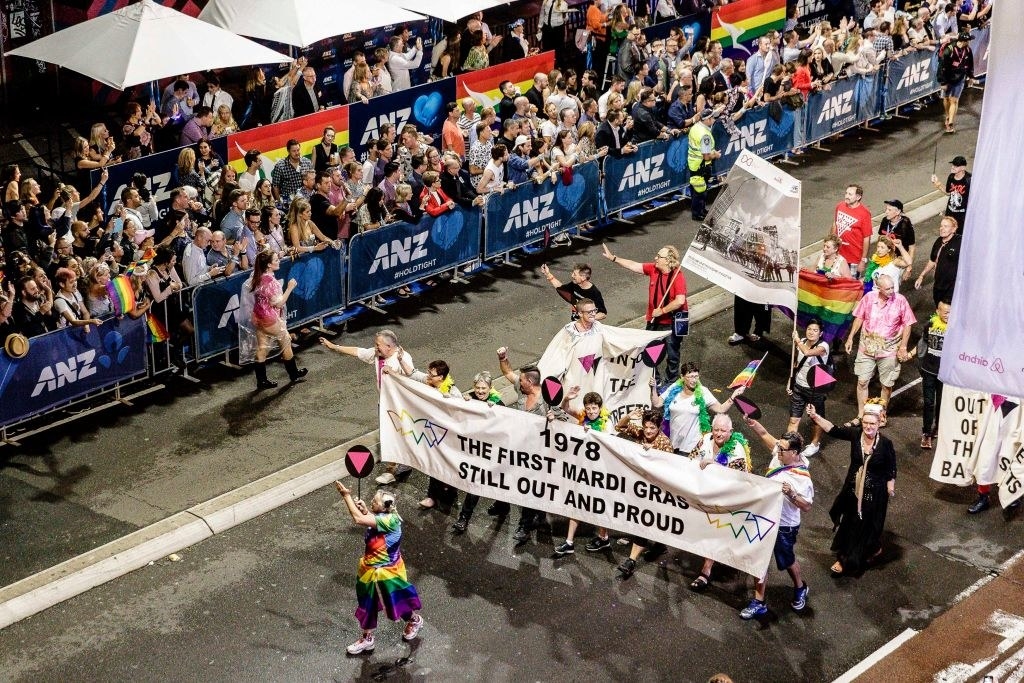 McPherson recalls horrified onlookers coming out of shops and clubs, watching the parade go past, a far cry from the tens of thousands of cheering onlookers who line Oxford Street today. "Mouths dropping, people whispering," she recalled. "'Oh my goodness me. Look at these weirdos.' It wasn't normal."

But it didn't bother her, or her mate: "We were a bit inebriated and we were quite happy. We were just laughing at them."
The 1978 Mardi Gras parade did not end well. Marchers were met by police and 53 men and women were arrested, some of whom were brutally bashed. The Sydney Morning Herald published the full list of those arrested, and their addresses and occupations. The ensuing public shaming involved people being outed and job losses.
Last year the NSW Police, the NSW parliament and the Herald issued apologies for how the 78ers were treated.
But McPherson avoided the melee. "When the ruckus started up, we peeled off at the back so we didn't get involved," she said.
She returned to Sydney for the 1982 parade, as a freelance photographer for a gay Adelaide publication: "That's when it dawned on me how full-on and how significant and how important it was, I guess, for people to be accepted and out and about."
She hasn't been back to the parade since. But the 40th anniversary has come at a significant time in McPherson's life. After being out in her late teens and early 20s, she went back into the closet for decades, and only recently came out again.
When people questioned her sexuality, or made derogatory comments over the years, McPherson drew on rural stereotypes to deny who she was: "I just said, 'I'm from the country, there's lots of women like me'."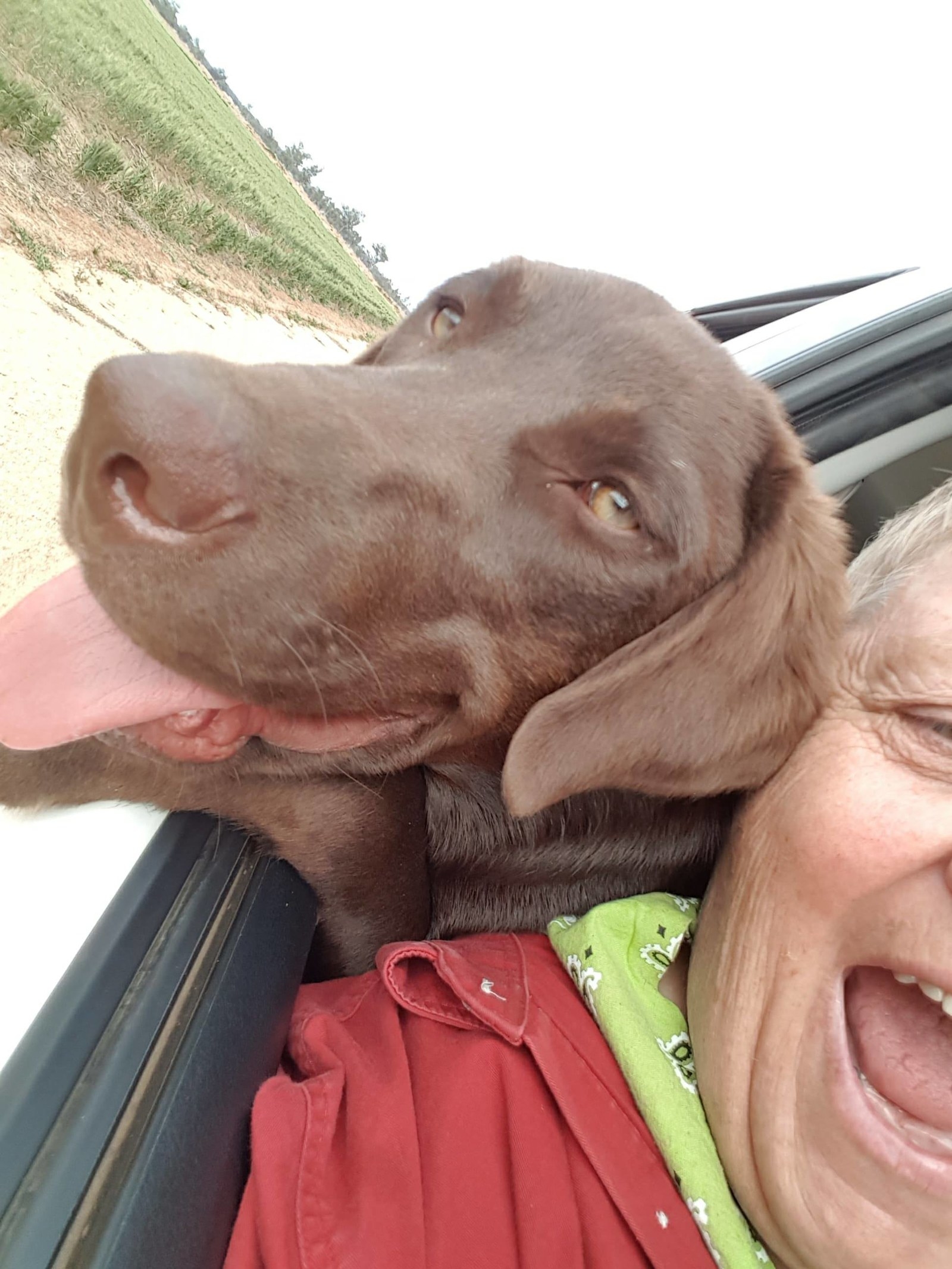 Discovering the LGBTI-friendly Metropolitan Community Church earlier this year was a great help for her. McPherson is a long-distance member of the congregation, watching the services online from her farm-sits; she even sent a picture of her beloved dog for the blessing of the animals.
"I've always been brought up in a Christian home, and I spent many years outside of that lifestyle," she said. "I went to [Mardi Gras festival event] Fair Day, stopped at a few stalls, found out about the MCC through a flyer, and then went to Sydney MCC."
Now, she is studying within the Uniting Church and hopes to become a chaplain to help rural kids, particularly young gay men.

"There's probably stuff in the city, but what's going on for people in the country? Especially the young fellas that are gay and don't have support, so to speak."

She's not sure what to expect from a parade now applauded by thousands, where corporations march alongside community groups and the NSW Police has a live band performing on a float.

"It'll be huge," she predicted. "It'll be a heck of a lot larger and bigger. Because I'm mainly in the country, I'm a bit overwhelmed by the city as it is.

"I am a bit anxious about it. But it's good to mark an anniversary."