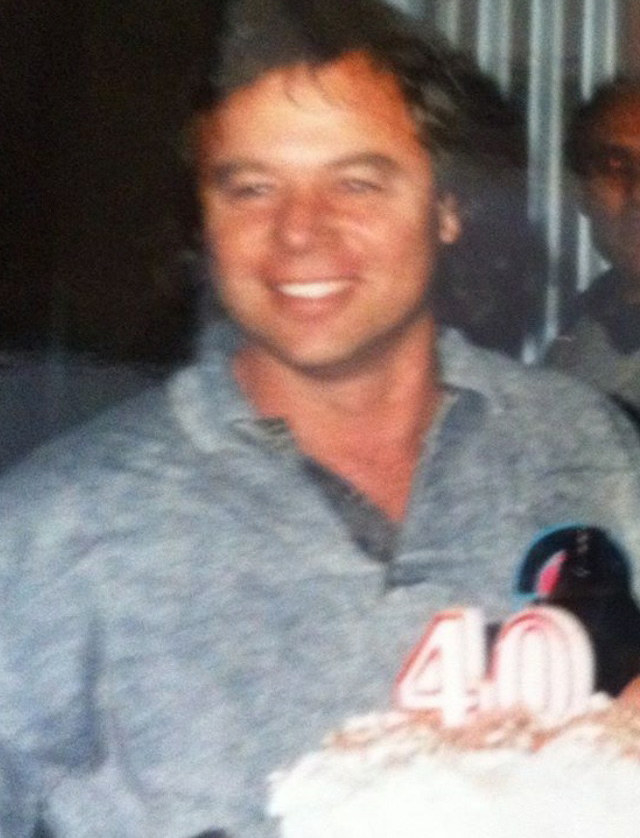 When John Falzon arrived in Melbourne, Australia, in February 1956 as a 3-year-old immigrant from Malta, his new city was gearing up to host the Summer Olympics at the end of the year.

Robert Menzies was the prime minister. Queen Elizabeth II, now the longest-reigning monarch in the world, was just shy of 30 and had been on the throne for four years. And Australians had not yet been introduced to television – the first regular transmissions would start in September.

Falzon, now 65, has lived in Australia since then, but never became a citizen. In 2008, he was sentenced to 11 years in prison with a non-parole period of eight years for trafficking a large commercial quantity of cannabis.
Just before his eight years were up, Falzon's visa was cancelled. He walked out of prison and into an immigration detention centre. And on Wednesday, he lost a bid in Australia's highest court to have his visa reinstated.

Falzon now faces being deported back to Malta, a country he has not been to in 61 years, where he knows no one, and he does not speak Maltese.
"He's crushed," his daughter Kim Falzon told BuzzFeed News.
Her father is being held in detention on Christmas Island, south of Java, Indonesia. They spoke on the phone the day the decision was handed down.

"I wasn't really expecting anything good because nothing good ever did happen regarding my father," Kim said. "I felt bad for not [feeling optimistic] about the decision, but that's just the way it is. He's never had any good luck."
Falzon's drug trafficking conviction was not his only run-in with the law. He was previously convicted of four counts of drug trafficking in 1995 and, according to court documents, has also had convictions recorded for assault, two counts of theft, handling stolen goods, and cruelty to animals.
His visa was cancelled under section 501 of the Migration Act, which says the government must cancel the visa of someone who has a substantial criminal record and is currently serving a full-time custodial sentence.
Shortly after his visa was cancelled, Falzon appealed to the assistant minister for immigration and border protection, Alex Hawke, to reinstate it.
The High Court decision notes that Hawke considered Falzon's strong family ties to Australia (where his six siblings, four children, and 10 grandchildren live), and that his "lengthy absence" from Malta may result in "social isolation and emotional hardship".
But it did not change Hawke's mind. According to the High Court decision, Hawke found that Falzon represents an "unacceptable risk of harm to the Australian community and its protection outweighs the interests of the plaintiff's family and other considerations".
Falzon appealed the decision in the High Court, arguing that section 501 is unconstitutional because it further punished him for his offences and granted judicial power to the government, when this power should reside only with the courts.
The High Court unanimously rejected the argument, holding that the visa cancellation did not invoke judicial power and that Falzon's visa was lawfully cancelled on account of his criminal history and incarceration.
According to Kim Falzon, her father didn't consider becoming an Australian citizen until it was too late.
"He didn't actually realise that he needed to," he said. "He was married to my mum, who is an Australian citizen."
In the last financial year, 1,284 people had their visas cancelled on character grounds. There was a stark jump in the number of cancellations from 2012–13 (84) to 2013–14 (584) due to a mandatory cancellation provision being introduced to the Migration Act.
In letters written by Falzon's relatives, provided to BuzzFeed News, his family talks of wanting him home now that he has served his time.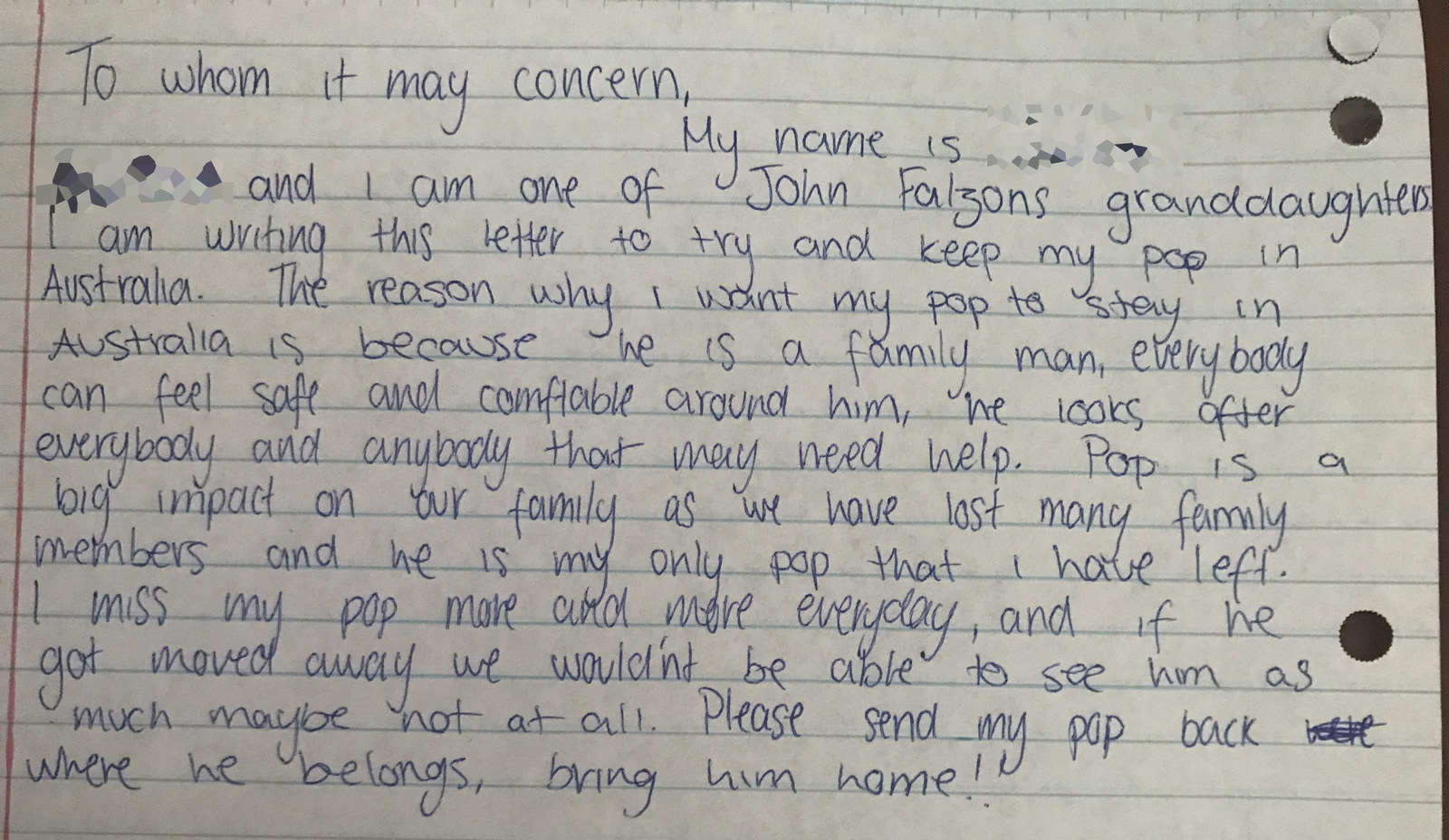 The Falzon family has suffered other losses: John's wife died of cancer in 2012 and his son, Graeme Falzon, was stabbed to death in 2007.

Falzon was initially placed in Maribyrnong Immigration Detention Centre but has since been moved to Christmas Island, where Kim says it is difficult to contact him.
"It's very hard," she said. "He's not allowed to have a mobile or anything. We have to ring the actual facility."
Falzon rang her on the day of the decision for a chat, but she was unable to reach him the following day. She is worried about his welfare.
"I don't think he's in a very good state of mind or anything like that either," she said.

Kim said she has "no idea" what will happen next for her father.

"We're never going to be able to see Dad again – we can't afford to go over to Malta all the time," she said. "My father is the only parent left for us. He's the only one left. It would be nice to be able to spend the rest of his life with us."