1.
News Corp columnist Peter Moore wants "just one Aborigine-free day" to celebrate Australia.
2.
Anti-Islam groups decided this billboard was so unacceptable that they threatened the company behind it and it was taken down.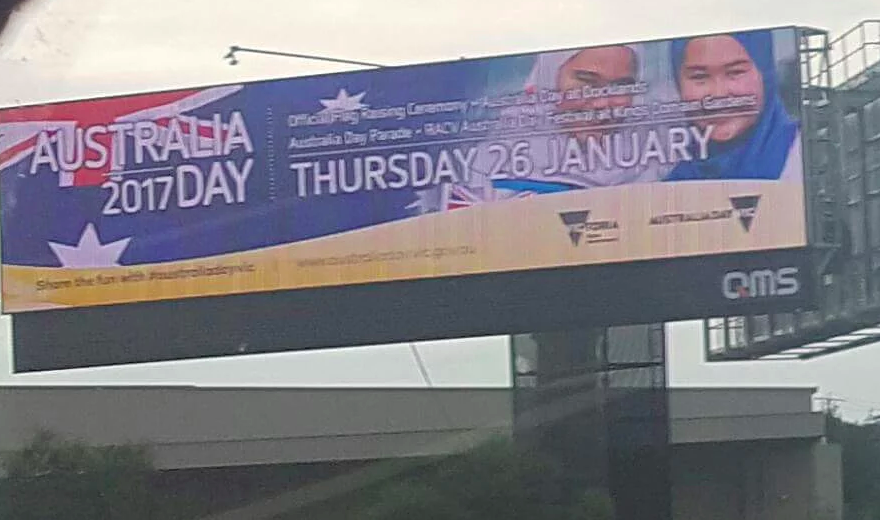 3.
SnapChat's Americanised take on the national day didn't quite hit the mark...
4.
But it's nowhere near as bad as this atrocity from Sydney Trains.
5.
Deputy prime minister Barnaby Joyce resorted to insulting people who want to change the date, calling them "miserable gutted people" who should "crawl under a rock".
"They don't like Christmas, they don't like Australia Day, they're just miserable gutted people and I wish they would crawl under a rock and hide for a little bit," he told 2GB.
"This is Australia Day and if you don't like it, I don't know mate, go to work, do something else."
6.
And Liberal senator James McGrath doesn't even want to have a conversation about it.
7.
"Female artist makes the top 10" is STILL a Hottest 100 bingo category.
8.
This pun should not be allowed.
9.
Failed election candidate Peter Wallace thinks if you hate celebrating the arrival of the First Fleet... you must hate Australia.
10.
The Liberal Democrats simply referred to debate over Australia Day as "autistic screeching".
They later changed it to "intelligible screeching".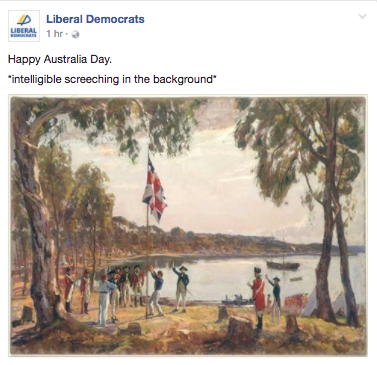 11.
And finally... Kevin Donnelly, who once reviewed the Australian school curriculum for the federal government, made this extraordinarily circular argument.