As the last couple of years have shown, life can be really unpredictable. And when it comes to our money, unpredictability often feels super scary.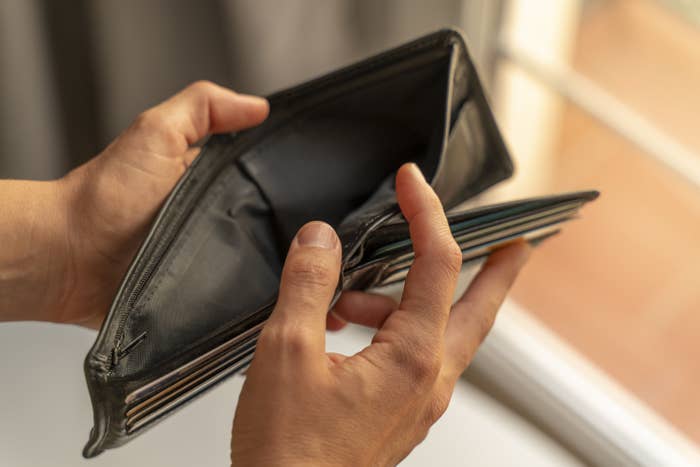 In her book Holistic Wealth, author Keisha Blair shares how she stayed resilient in the face of an unexpected tragedy and how building up holistic wealth makes her life feel richly lived. To learn more about her experience and the financial lessons her story has to offer, I recently talked with Keisha. Here's what she had to say:
Out of the blue, Keisha's husband met an untimely death when he was 34 years old and she was 31. He suffered a medical mystery just eight weeks after she gave birth to their second child.
After the death of her husband, she wrote a heartfelt and vulnerable article, "40 Life Lessons I Learned After My Husband's Death," as therapy for herself, to express her feelings over the loss of her husband. Her words really hit a nerve with a lot of people, and the article went viral.
She defines holistic wealth as, "Wealth that not only comprises your net worth and material possessions, but also your physical health, your emotional state and having a life purpose. All these ingredients come together to give you a wholeness and make you more resilient."
Now she has updated her book for the COVID-19 era to talk about finding meaning and purpose during this difficult time. The book is composed of five parts: Intentional Life Purpose, Financial Independence, Physical and Spiritual Nourishment, Goodwill and Strong Relationships, and Applying Holistic Wealth.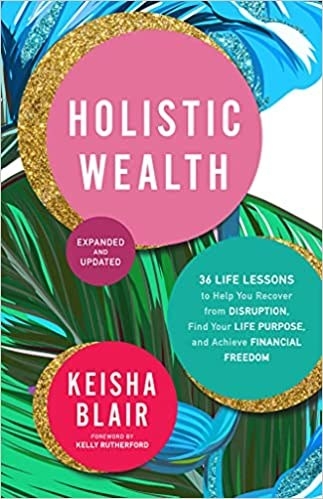 Keisha makes it a point in the book to show readers how to live with holistic wealth so they aren't defined by a job.
One of her biggest takeaways is that the word "no" means no — and it can be a powerful tool. "'No' should be used to preserve your stores of energy," says Keisha.
Additionally, Keisha shared that she has always believed in having "a well-planned future," which allowed her the financial freedom to take time to grieve after losing her husband. So she encourages women, and especially women of color, to overcome any mental blocks they may have and start making financial plans.
Additionally, Keisha says we should be prepared for two large financial setbacks per decade. This way, when the unexpected happens, you'll be ready.
Women of color especially need to consider their holistic wealth because of the wage gap, the effects of COVID-19, and the fact that it's harder for women to get ahead.
Keisha's last piece of advice is to think about how you can be resilient in the face of adversity and use that power to craft your holistic wealth portfolio so you can bounce back, no matter what you are faced with.
What do you think about the concept of holistic wealth? Share your thoughts in the comments.
And for more stories about life and money, check out the rest of our personal finance posts.