How do you like to spend your free time?

Re-reading my dream journal.

Practicing, studying, or rehearsing.

Getting out into nature with my friends.

Working out, doing yoga, or training.

Making my dreams come true.

Pick your favorite color:

Pick your favorite animal:

Via Flickr: evocateur

You need to break up with someone. How are you feeling?

All endings are beginnings. Can't wait to see what comes next!

It will come effortlessly after I have given it enough thought and preparation.

I must put this off until more is revealed.

Never mind how I'm feeling—how are they feeling?

I will explain the logic of my decision and then depart.

I would not be in a relationship to begin with.

If we just make it through this rough spot we'll be a stronger couple.

I don't break up. Commitments are for life.

This Conscious Uncoupling will be healing for us both.

Great. Relationships hold me back!

How do you go about solving a problem?

I consult the tarot, or use some other form of divination.

Lists, charts and graphs.

I study it until I understand it well enough to solve it with my eyes closed.

I clear my head with meditation and breathing exercises, then I trust myself.

I take a wild guess. Things tend to work themselves out.

If brain isn't enough, use brawn.

Wait for more information.

Follow the most tried and true path.

Balance the pros and cons thoroughly.

Via NASA/JPL/University of Arizona

Via NASA/JPL/Space Science Institute

Via NASA/JPL

Where would you most like to live?

Via Photo by jingdianjiaju1: Flickr: jingdianjiaju1

A minimalist studio apartment

Via © Copyright Kieran Campbell - Creative Commons

Via Photo by Joshua Eckert: Flickr: 42610811@N05

Via Public domain, via Wikimedia Commons

Via By Wikipedia user Daniel Case, CC BY-SA 3.0, commons.wikimedia.org

Via Photo by Wystan: Flickr: 70251312@N00
What Tarot Card Are You?
You are young, inexperienced, and just brimming with potential, optimism, and spontaneity. Prone to taking wild leaps, The Fool will experience it all—the highest of love and money, career and intellect, and the lowest lows of despair and destitution, loneliness and devastation—with every leap. Not all of your leaps will be successful. You will definitely fall and may even fall hard, but after experiencing your first success, you'll realize crazy choices are actually the right ones for you.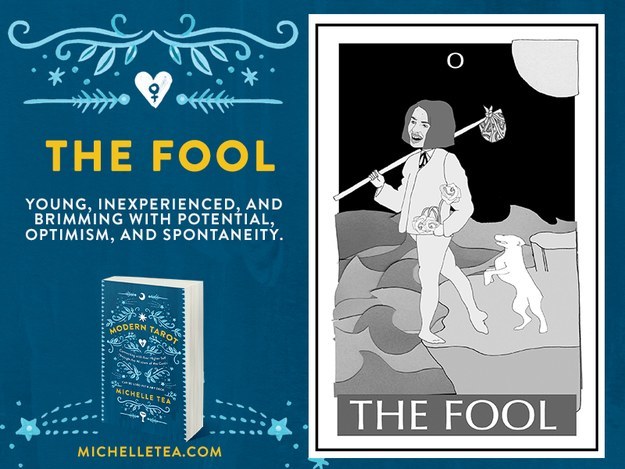 You got:

The High Priestess
The High Priestess is mysterious, powerful, radical feminist witch. Ruler of the subconscious realm, she represents soliary magic and has a deep knowledge of the psyche. Often you are the one to shed light on a situation and share knowledge that will change people's minds or enrich a situation.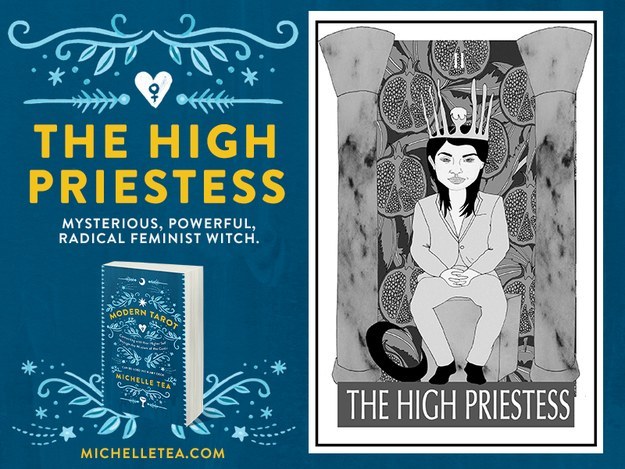 The people who witness your abilities may perceive it to be actual magic, but it is simply the result of you cultivating your interests and obsessions to the point that you are able to make them happen. You represent focus, concentration, and sensibility, and pragmatism. When you approach a task with purity of heart and an eye for what's possible the result is nothing short of, well, magic.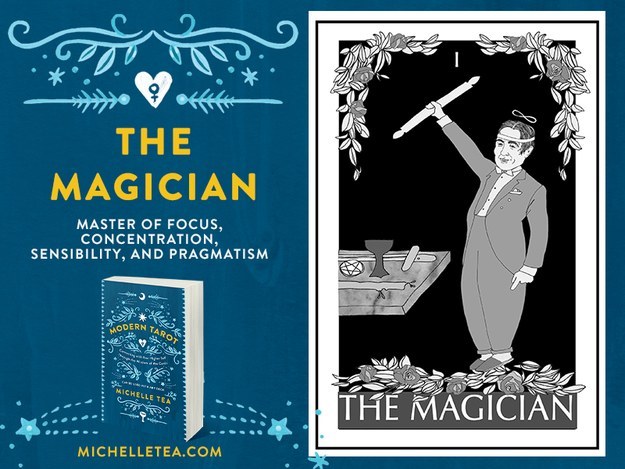 Connectedness is the core of the Empress, the archetypal earth mother. She connects with others deeply and her relationships with friends, family, pets–even strangers—are profound and fulfilling. Often found in an earthy natural setting, your number one connection is with the earth, its creatures, its cycles, and yourself. You are prone to view all of your endeavors through a creative lens, and lack the guilt, shame and toxic perfectionism that can stifle others.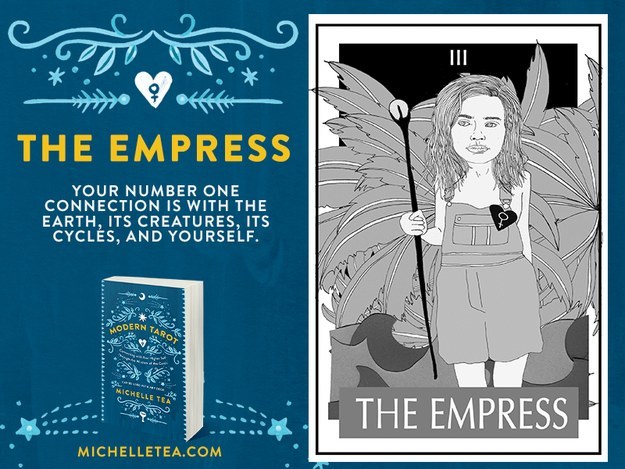 You're as left-brain as it gets. Organization, stability, foundation, and logic make up your life formula and you have zero fucks to give about other people's opinion. The antithesis of passive-aggressive, the Emperor values direct communication that gets right to the heart of a matter. Needless to say, you aren't the softest of people, but you are great about setting boundaries and looking out for your own best interests.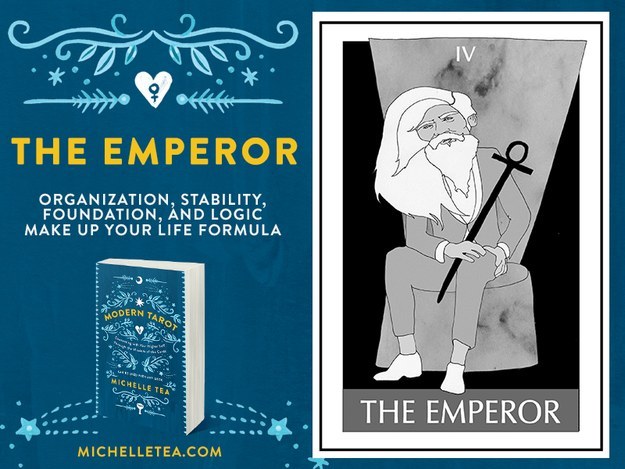 One thing is super-duper clear: You are alone. Being alone can be heartbreaking and scary, but it is also simply a part of life. The Hermit card represents the deep and deeply important things we gain from our time alone. The wizened Hermit does not get FOMO. She understands that sometimes you've got to get away if you're going to accomplish something meaningful. Soul-searching is in order, and you will not find the answer in a relationship, or plugged in to social media. You alone have what you need to achieve your breakthrough.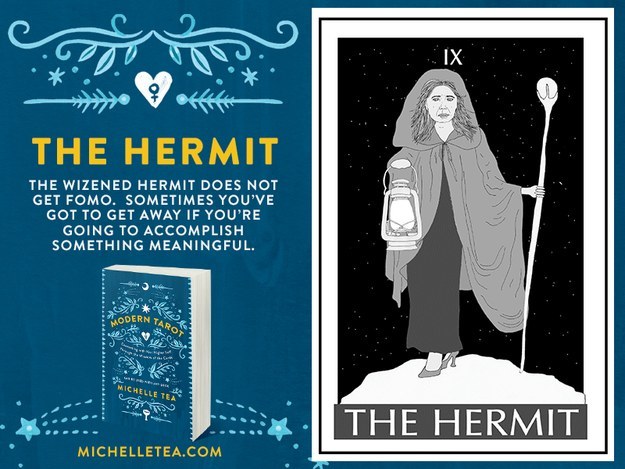 A wise and practiced leader, the Hierophant represents traditions, groups, and situations that require adherence to the rules for the greater good: religions, learning institutions, and clubs of all kinds. The Hierophant can be of service to humanity, but she does not welcome change. She stands for systems that have been in place for a very, very long time, and lives with a reverence for the way things have traditionally been done. Others might find you stodgy, but embrace your old-fashioned leanings – they will take you far.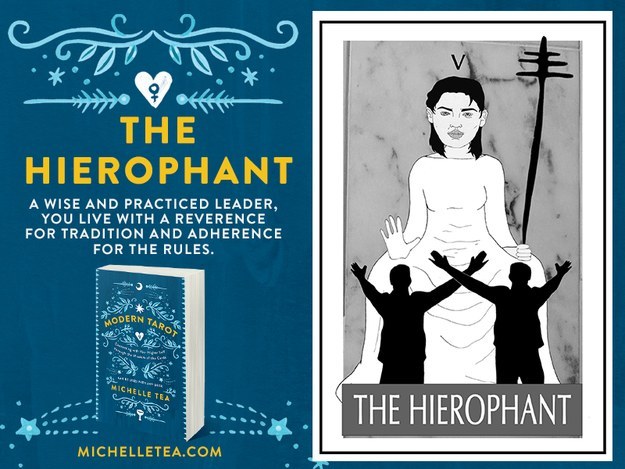 Sweet, peaceful, and balanced, you are the Middle Path embodied. With one foot grounded on rational terra firma and the other dipped in the waters of the subconscious, intuitive Temperance walks in perfect balance; others no doubt find you soothing to be around and wish they could harness some of your serenity. In a time of wild extremes, your balance is truly radical.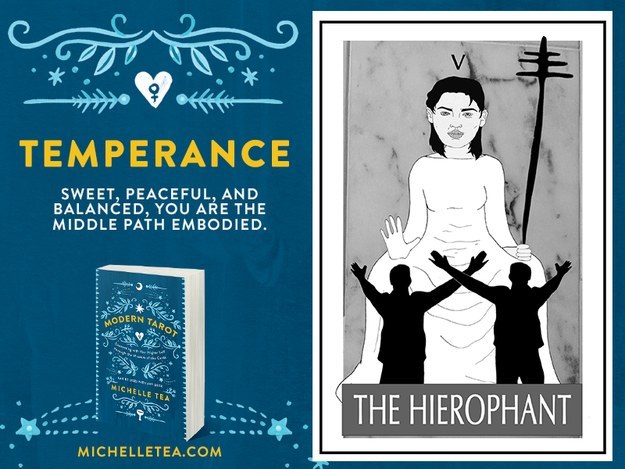 Inspired is your native state. With your head in the clouds and your feet on the ground, you understand how to pluck your wildest dreams from the ether and translate to the mere mortals that populate planet earth. Though you have had to put up with your fair share of naysayers too small-minded or fear-based to dream as big as you, most people find your wild ideas refreshing and energizing, and want to be a part of your one-star show.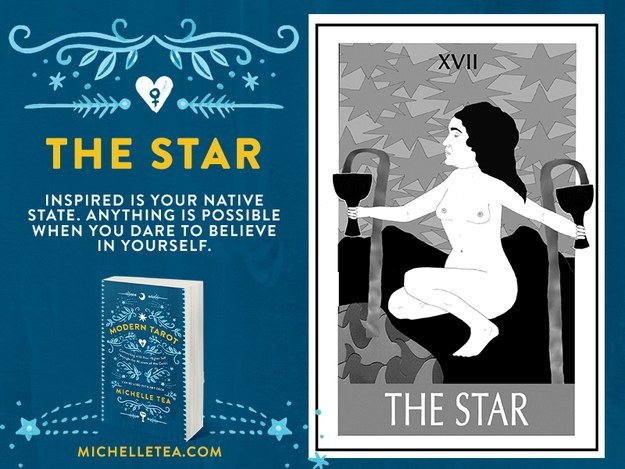 Look at you so chill as you hang by the ankle in your tights and a tunic. Is this some sort of ancient yoga move, or perhaps a sadomasochistic ritual of yore? Well, yes. Sort of. The Hanged Man has put himself somewhere on the spectrum between slight discomfort and deep pain, deliberately, in order to reap the reward of a new and improved reality. Your flexibility, serenity, and patience will reward you in your pursuits.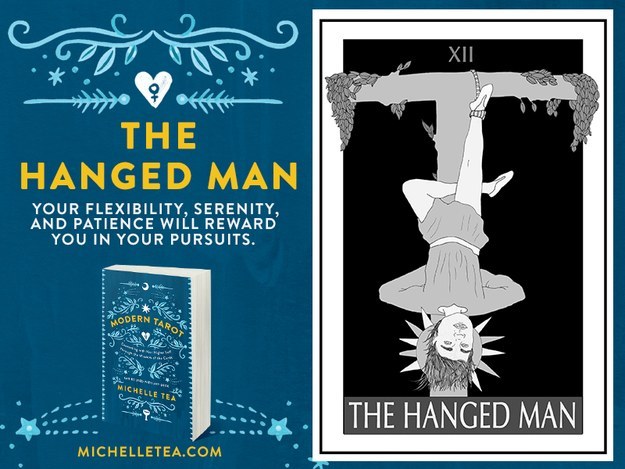 This post was created by a member of BuzzFeed Community, where anyone can post awesome lists and creations.
Learn more
or
post your buzz!