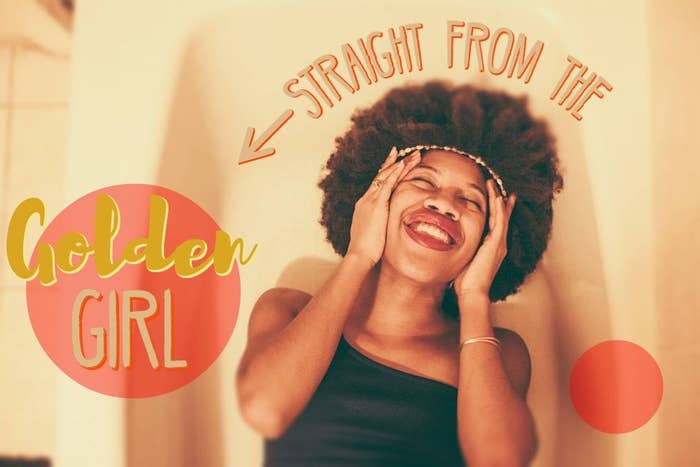 Who's Got The Power?
2016 has been anything but uneventful. Between the unexpected passing of Brexit and the even more unexpected victory of President-elect Donald Trump, many are left wondering if this year will bring any more unpleasant surprises. In such a hostile political climate, billions across the world are burdened by a sense of hopelessness, as if what they say, do, think and feel bear no weight. As if they've been robbed of their power.
And then you have Olivia K.
"So many of us are like, 'We can't do anything. There's no point in voting...It's all terrible. We're all gonna go to hell,' and I'm so not a believer of that," she asserts. "I so believe that you have power in your daily life with your choices. If you don't like it here, you can leave. If you don't like what you see, go talk to somebody about it."
But even the self-proclaimed golden girl admits that it's not quite that easy. Finding strength within herself has been an arduous journey and it isn't a feat she has accomplished alone: "I have always tried to have power by being strong by myself and I've learned over the past few years that power is really seeing yourself and seeing your confidence and your strength and your self esteem and clarity of purpose. It's seeing people who really combine that and gripping on to them and building something that will last a long time."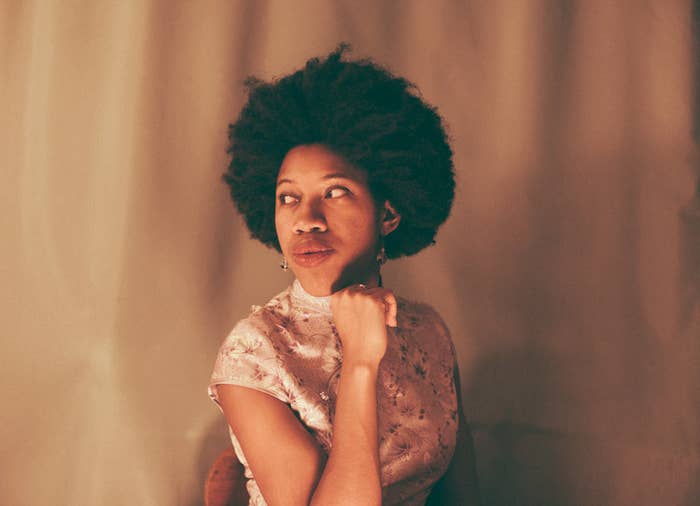 The Woman Behind The Music
Olivia K, usually seen with an afro, and always seen with a smile, is a musical Jill of most trades. She sings, writes, plays piano and guitar, and is even dabbling in production. Olivia has always known making music is what she is destined to do.
"There's no 'know when you want to' when you've always been doing it," she said when speaking of her beginnings as an artist. "I just, I knew...I always felt it in my blood." Olivia, who joined the church choir at only 3 years old and began playing piano at 4, hails from a family of music-types: her mother is a dance aficionado, her father is keen on the keys, and her paternal grandmother was an organist. "So, it's kind of inescapable, honestly," she says of her chosen career path. "My family loves music. I've always loved music."
Currently, Olivia is best known as the vivacious lead singer of the band Olivia K and the Parkers, a "soul fusion" group, as she has dubbed it. "It's conscious, it's thoughtful, it's spiritual, it's almost bluesy sometimes," she says while describing their sound. Not one to be placed in a box, her music perfectly reflects that. "Part of it is that it brings in elements like funk and Caribbean music. I like to have that sort of freedom to do all of those things," she explains. "And I also like the idea of soul fusion as in your souls are fusing together."

But Olivia doesn't bring people and communities together alone. Her band, the Parkers, currently consists of producer and drummer Palmer Foote, keyboardist Adrian Untermyer, and bassist Jason Smith. Olivia K's good friend and former bandmate Nick Parker is responsible for arrangement, the most notable being the band's cover of Aretha Franklin's "Respect."
The band released their EP, Power, in February of this year. Olivia describes the experience of working on the album as overwhelmingly positive: "First of all, I was working with friends...people I really trusted, people who really held me down in terms of really respecting my vision," she says. "I think that's really important as a female artist, to work with people who actually wanna hear what you have to say and are not trying to push an agenda. So for me, my team of people that I worked with was so absolutely fantastic. The Parkers and everyone associated with it were so supportive, willing to give their time, their effort, their talent and it was a whirlwind. It was a dream. It was awesome. I'm gonna do it again!"
Will Olivia K and the Parkers be releasing Power 2.0 any time soon? Olivia kept it vague when speaking of upcoming projects but did say that she and the Parkers are working on material that revolves around the essence of New York. "My first EP is about the individual," she explains, "but I kind of want to open it up to the community."
She's Got The Power
Undoubtedly, the most notable song of the band's debut is the title track, "Power," an infectious, defiant, pro-black anthem. Olivia began writing the song in 2014 to perform for Columbia University's Black History Month. "It really resonated with everybody," she says.
I had the privilege of being invited to the world premiere of the "Power" music video, a private screening that doubled as a release party, on November 20. Olivia K made the purposeful choice of having the event at the Brownsville Heritage House, an establishment that serves the surrounding community as a rich, cultural and educational center. Being one to maximize her time and resources, Olivia used the premiere as an opportunity to raise funds to support the work of the heritage house's executive director, Miriam Robertson, and the American Civil Liberties Union. She also used the gathering as a platform to advocate for the abolishment of the electoral college. "That's why we're here," she said in a rare interview before the big debut. "I could've spent money to be in a location people know, but the best thing about this is that it brings people together in a totally different communal way. It's awesome."
It's awesome indeed that the 23-year-old is following in the footsteps of entertainers that aren't just artists, but also activists.
The "Power" music video release party was kicked off by a number of opening acts including bluesy singer-songwriter Saman, "future soul" singer-songwriter/ multi-instrumentalist Zaven accompanied by bassist, Jason Smith, and lastly, soulful duo Jazze Belle, consisting of singer-songwriter Taylor Simone and producer/ instrumentalist Jett Carter.
Check out photos of their performances here.
Following their sets, food and refreshments were provided to the crowd, and at last, the long-awaited video was revealed.
The "Power" music video has been a commercial success, racking up over 3,000 views in less than 10 days. With this feat, Olivia has managed to surpass her most watched YouTube upload, the official music video for her soaring ballad, "Live Wire." To promote the video and further engage her fans, Olivia has spearheaded the Power Challenge, inspired by the internet's most recent craze, the Mannequin Challenge. The Power Challenge incorporates the choreography from the music video, demonstrated during the song's chorus.
Giving Power To The People
"I am a huge fan of collaboration and supporting and working with people who know what they do best," said Olivia when detailing how the "Power" video came to be. "I am not the kind of person who knows exactly what I wanna see...I have inklings...My friend came to me and was like, 'I want to make a video.'"
That friend was director Naisha Ro. She reached out to Olivia and expressed how much "Power" touched her heart and how she felt it was a song with a message that must be heard—and seen. "We filmed in East New York, we filmed in Bushwick, the Lower East Side," Olivia continued, "which are all places that I grew up in and spent a lot of time around. And also places where there's this reputation where people are like, 'Oh, we're afraid.'"
And in those very areas, Olivia waltzed through each scene being unapologetically herself, completely free of fear and restraint, rewriting the narrative of what it means to be a young black woman in today's America, and epitomizing what it means to be a carefree black girl.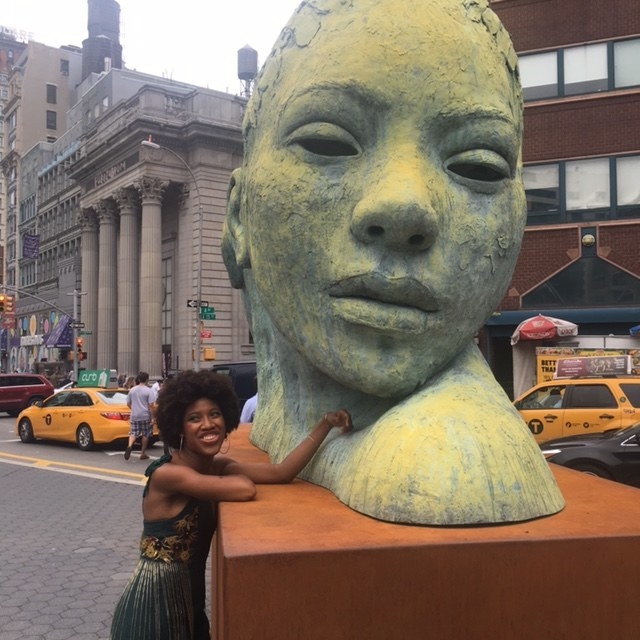 The songstress stressed how all four songs on her debut are related to "blackness and blackwomanness," two attributes she fully embodies in and out of the studio. For her, this album was crucial for this time period. "I think we need stuff to look in the mirror and really not just love ourselves, but trust ourselves," she says. Highlighting "Melanin" and "That Afro," Olivia explained that she penned these songs because she knows all too well that most black Americans do not have the opportunity to love themselves openly. "You know, I have a cousin," she narrates, while gesturing at her twists, "who's like 'I can't go natural!'" This is a reality for far too many black women who chemically alter their hair, pressured by society's standards to fit a certain ideal that favors looser curl patterns over kinkier ones.
But even beyond self-love, Olivia wants her music to serve as an important reminder to all black people: they have power rooted within them, even in the most dire of circumstances. "I want these songs to be in the background of your head when you're standing in front of a cop and you feel really powerless, when you're standing in front of a teacher and you feel really powerless. When you're in those situations, this is about your power," she explains. "This is about claiming it."
The Power Is In Your Hands
After premiering the highly anticipated video, Olivia K and the Parkers took to the stage to perform a high-powered set of their four song debut, including "Power," "That Afro," "Melanin," and "Respect." The band also performed a cover of the late Whitney Houston's "I Wanna Dance With Somebody," with the frontwoman then stating emphatically to the crowd, "2016 is the year of the black woman!" Given the successes of black women highlighted in the media, from artists like Rihanna, Solange, and Beyoncé to athletes like Serena Williams and Simone Biles, Ms. K might be on to something.
Towards the end of their set, Olivia K and the Parkers treated the crowd to a surprise—a new song called "Good Things," remaining consistent with their efforts to uplift their listeners through empowering lyrics that emphasize self-love and self-worth.
"You deserve good things. I really think you need to get out of your own way. I've been in my own damn way! Trust me," she advises. "Let your team come through."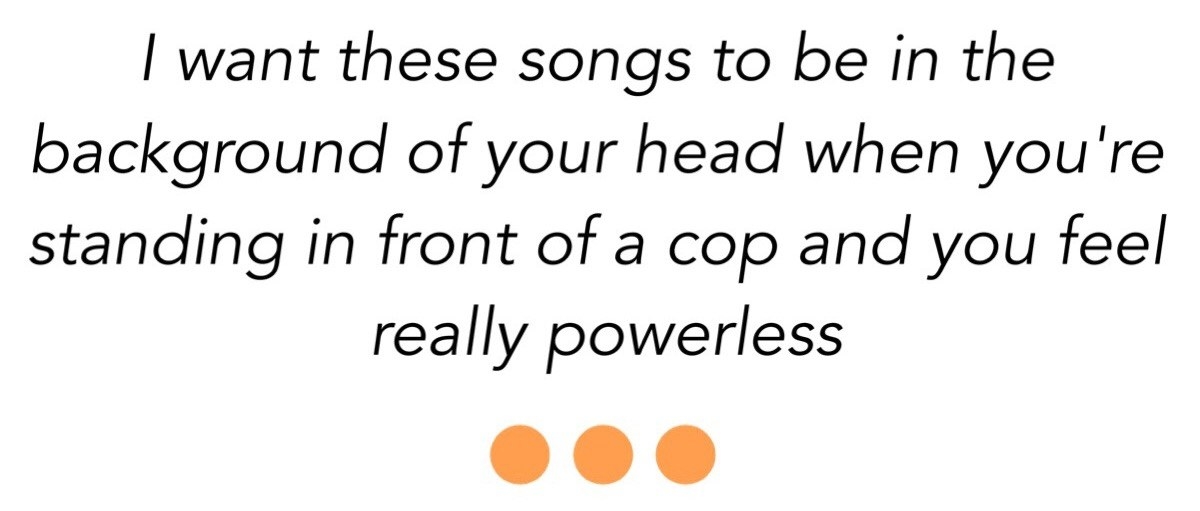 If there's anyone who understands the importance of a team, it's Olivia. Her bandmates are companions she's had for years. The crowd consisted of Olivia's closest friends and family, who had come from far and near. Her father flew in from North Carolina for the event, which was organized by her mother, photographed by one good friend, AhDream Smith, and videographed by another, Nia Ashley.
Olivia K and the Parkers ended the show with a cover of Bob Marley's "Get Up, Stand Up", a rallying cry to fight oppression.
At the close of their energized performance, Olivia thanked all those who contributed to her success up until that moment, even those who weren't in the room.
When I asked her what her final thoughts were she playfully responded, "Love, light, peace, and hair grease!" All the golden girl essentials.