Hottest moments from the biggest event of the year with Gunna, 21 Savage, and Shah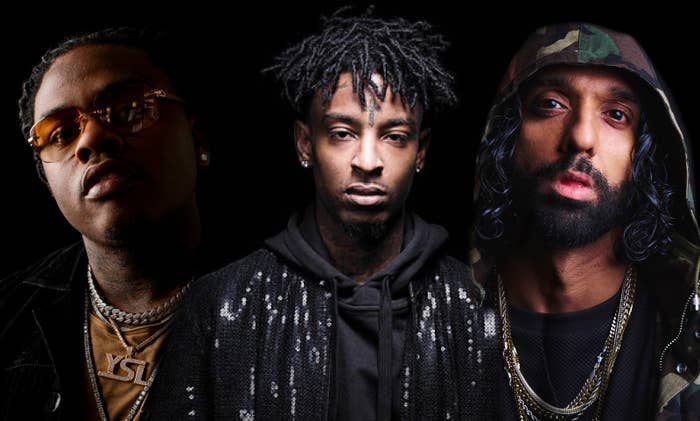 Thursday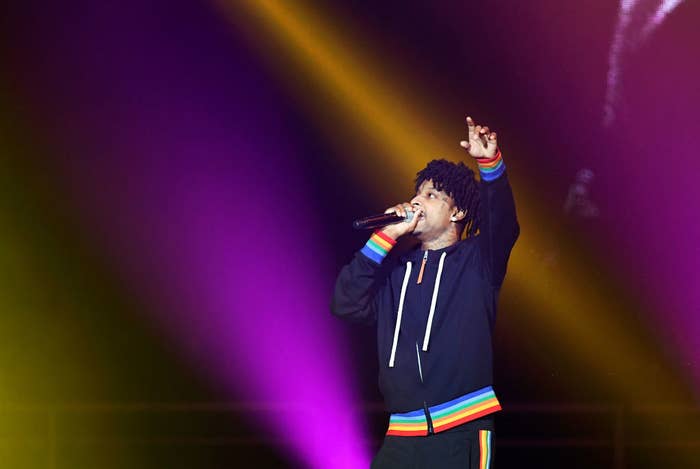 We begin at the EA Sports Bowl Welcome to Atlanta party on the Thursday before Super Bowl Sunday. 21 Savage was one of the more relevant stars chosen by iconic Atlanta producer Jermaine Dupri to perform during the Super Bowl Music Fest which featured many legendary, older school Atlanta acts including Ludacris, T.I., Jeezy, and Lil Jon. Even the relatively younger acts like Lil Yachty and Ciara were family friendly bets that appeal to the Super Bowl's mainstream sensibilities. This made self-proclaimed 'murder rapper' 21's appearance a highlight of the night. 21 gave the crowd a typical 21 performance, often perceived as uninspired and lackluster by outsiders, and while his live shows do lack excitement, there's an effortlessness behind 21's brand of trap music that made him one of Atlanta's most respected rappers. 21's street life was startlingly put on display less than 48 hours after his show, when he was arrested by ICE and exposed as a British national in a story that sent shockwaves around the world. At the time of publication of this article, 21 remains in custody, facing deportation to England.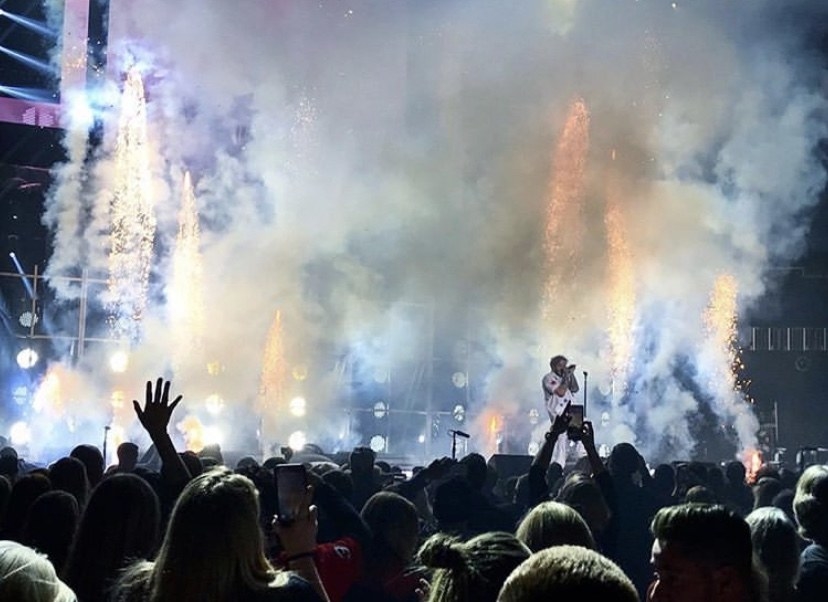 Saturday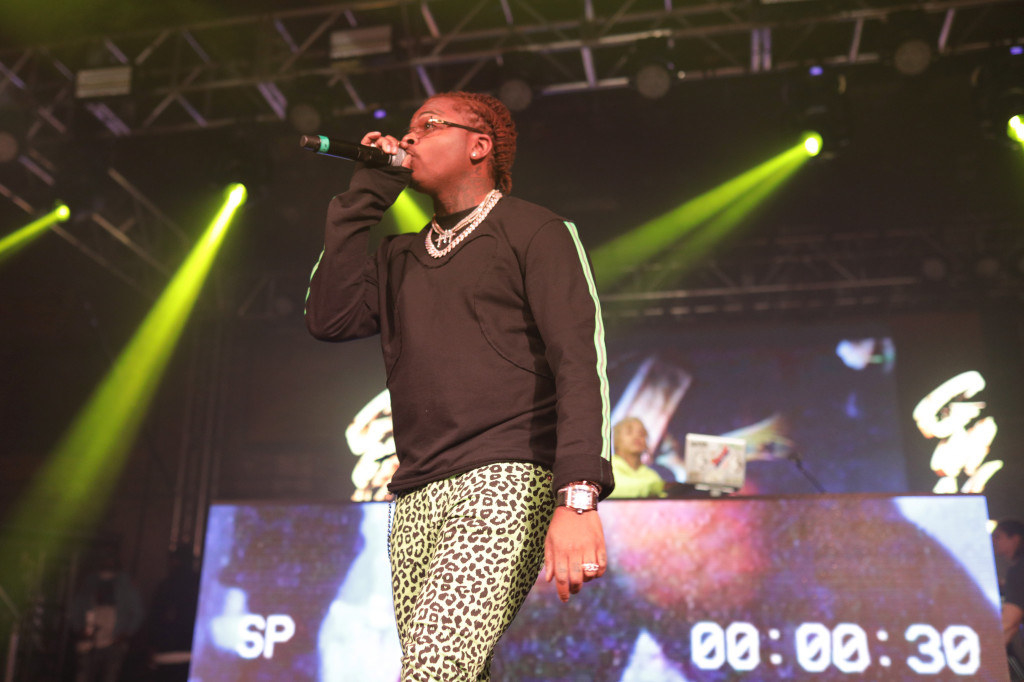 Around the time of 21's arrest on Saturday night, we join Gunna at Rolling Stone Live, one of the most buzzed about parties coinciding with the Super Bowl, similar to Sports Illustrated and Maxim's annual parties. These are the parties that the public and celebrities alike attend to be seen. General admission tickets start at $500, with tables starting at $10,000! The acts at these parties are a better mix of the brand name, but somewhat passé artists like Ludacris, Jeezy and T.I are needed to attract the corporate uncles who expense those $10,000 tables. And the smaller, but more relevant artists, like 21 Savage, Gunna and Shah, who bring out celebrities, tastemakers and influencers. And there is arguably no artist in Atlanta currently as hot as Gunna! His 2018 breakout defied the Atlanta trap mold. While Gunna's weight and tight clothes have been fodder for countless memes, his style still contributed to his rise more than his rap sheet. His cosigns range from Young Thug (who also performed at Rolling Stone Live) to entrepreneurial masterminds like Gary Vayner. This versatility helps explains why Gunna's sound transcends from the trap crowd to the jet-setting tourist crowd at Rolling Stone Live.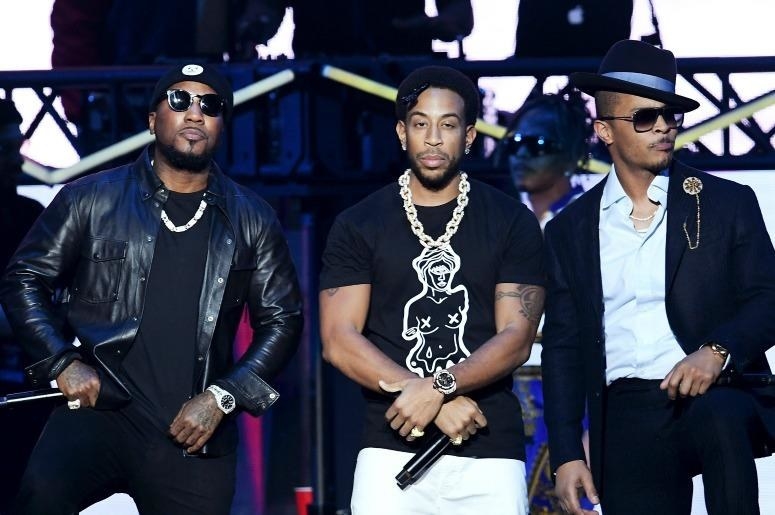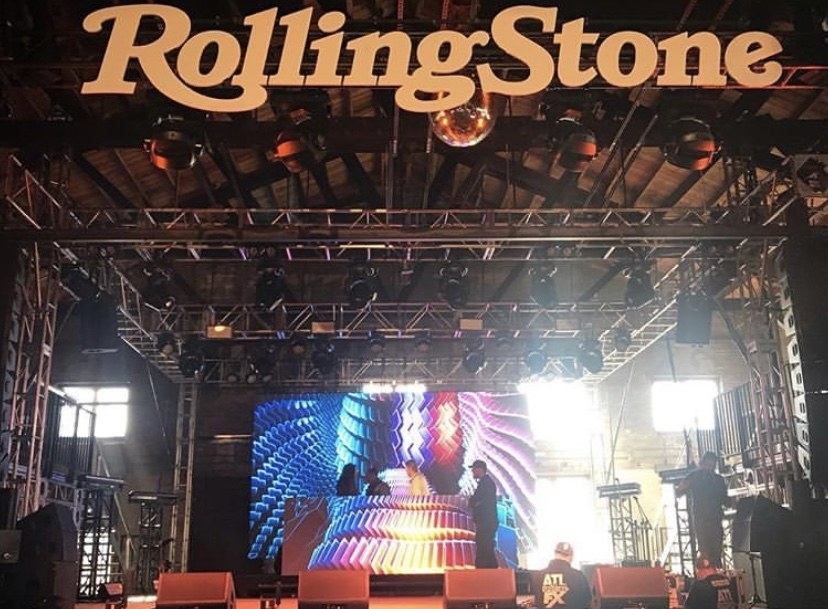 Sunday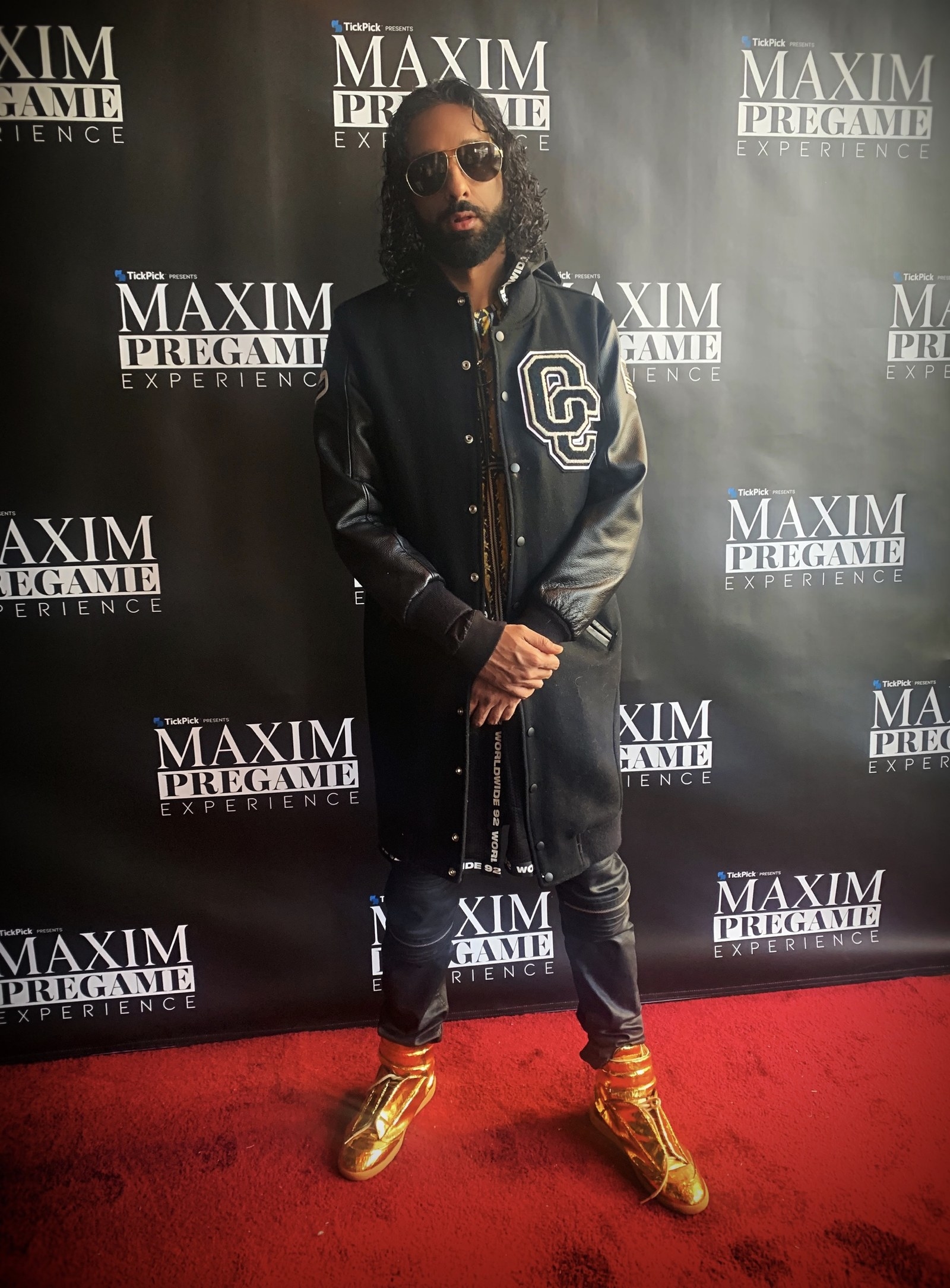 For our gameday tailgate we join Shah at Maxim's Pregame Experience. Similar to Rolling Stone and Sports Illustrated's parties, Maxim's Super Bowl parties aren't directly overseen by the lifestyle brand, but by companies such as Tick Pick and Rooftop2 that specialize in luxury experiences. Super Bowl shaped ice sculptures chill the unlimited champagne and oysters offered on top of every tailgate food imaginable! The headline acts Snoop Dogg as DJ Snoopadelic and Deion Sanders as host cater to an older crowd, but Shah, named Trap's Newest Star by Complex, provides a coveted stamp of relevance. Atlanta's creative communities regard Shah as next up, but he remains shrouded in mystery. In an era where major label artists pose as independents for clout and rely on gimmicks for exposure, Shah rejects label involvement and intentionally expunges his online presence. He avoids press and informs me his reason for speaking today is to express his solidarity with Colin Kaepernick. Shah was billed at several events during this Super Bowl, but his booking agent clarifies that his appearances, from charity events to Magic City to this Maxim Experience, were not official NFL events. This righteousness is honorable, though one can't help but think that a more selfish and conventional approach would accelerate Shah's stardom reaching that of 21 and Gunna. Later, as I creep Shah's Instagram, I see him meeting with Gary Vee and then alongside NFL MVP Patrick Mahomes at Leigh Steinburg's invite-only Super Bowl party: the week's most exclusive event where outside press is forbidden and hundred million dollar contracts are first conceived.
Reflecting on my time with these three artists, I realize - Atlanta's destined always find their way.
P.S. #Free21Savage