With the hundreds of texts we send every day, mistakes are bound to happen.
Maybe you thought you were texting your *friend* group about last night's hookup, but you ended up texting Mom, Dad, Grandma, and your little sister instead.
Perhaps you texted your significant other something sexual but it ended up going to your coworker.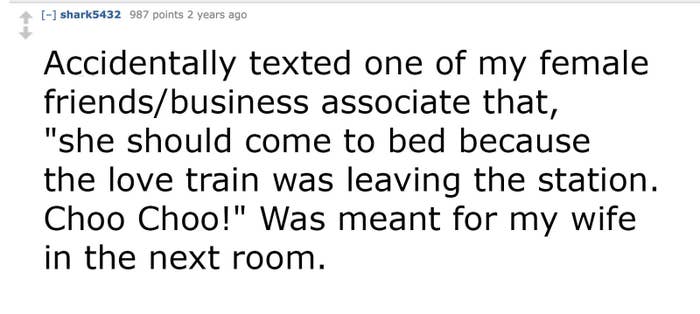 Or possibly, a text of yours autocorrected, confusing or worrying the person you sent it to.
So, what's the worst accidental text you've ever sent or received? Upload your screenshots via the DropBox below. The best responses will be featured in a BuzzFeed Community post!