1. You LOVE working nights and weekends
2. The sheer joy of running into a previous colleague at NASPA
4. You question how many actual words you've said in a day
5. Or annoy yourself with how many times a day you say the word discern...
8. You can justify a hot chocolate program with theory
9. And you can break any ice
10. You dread the "so what do you do?" conversation
11. Being "charged with something" no longer makes you think of shopping or prison
12. Reflection is your middle name
13. And feeling...so much feeling
14. Your schedule causes you to move through the day like this...
15. But of course, you always have time to squeeze in another meeting
16. Change is your only constant
17. Everything is always tabled
18. And catering costs an arm and a leg
19. You are on a committee about committees
20. You add completed tasks to your to do list just to feel accomplished
21. And this is your reaction when your supervisor asks how you're doing in your 1:1
22. You LOVE retreats...nothing like being stuck in the woods for two days with your colleagues
24. What it's like to finally find a faculty member on campus that understands and appreciates what you do
25. That feeling you get the moment you realize you are considered a role model and mentor
26. And then must master challenge and support
27. Some days you may hate your life
28. And then a great meeting with a student makes it all better
29. Because at the end of the day, you really do love what you do
33. And yes, you "cultivate" dreams
34. You get to read books like Pedagogy of the Oppressed
35. And Teaching to Transgress
36. And Sentipensante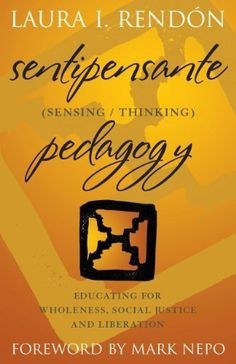 37. Your transferable skills are off the charts
38. You may even take over the world
39. You've almost got that "work life rhythm thing" mastered
40. And sometimes, you actually start missing your students when they leave for break
41. Because students are at the heart of everything you do
42. You may never know the impact you've had on a student's life
43. Or how truly meaningful the work you do is
44. But remember, that at the end of the day (even if that's at 11pm), you're changing lives
45. Always be a "student of students" (Jeremy Stringer)
46. And never stop learning