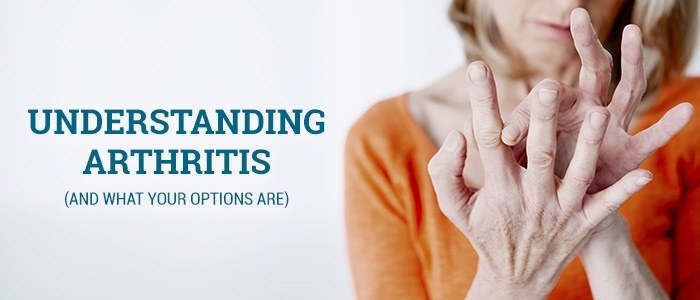 What is arthritis?
Arthritis is an inflammation of one or more joints that causes pain, swelling, movement limitation, or stiffness. If such a definition seems broad, it is. That said, there are over 100 different types of arthritis, and both men and women can suffer more than one. Each day, arthritis affects millions of people around the world. Understanding the disorder can help men and women effectively control arthritis if they have it.
What happens in a case of arthritis?
When a person has arthritis, their cartilage, that is, the tissue that normally protects the joint and absorbs the impact when there is pressure on the joint, breaks. This rupture prevents fluid movement and can cause painful side effects. Less amount of cartilage, there is more friction in the bones, which ultimately leads to pain, inflammation, and stiffness.
Can Arthritis be Cure?
In some cases, when arthritis is caused by an infection, the disease can be cured by stopping the infection. The following are the infections that can cause arthritis:
* Lyme disease
* Staphylococcus Infections
* Tuberculosis
* Gonorrhea
Currently, most types of arthritis cannot be cured, but effective treatments can be done to reduce pain and disability.
Medications or drugs for arthritis have different purposes depending on the type of arthritis you have.
These purposes include:
* Ease the pain.
* Reduce inflammation or swelling.
* Slow the process of disease in arthritis or other types of inflammatory arthritis
* Reduce uric acid levels and prevent gout attacks
* Slower bone loss or promote bone formation in osteoporosis.
* Reduce activity of the body's immune system when it damages the joints or organs in certain types of arthritis
* Your doctor will decide which drugs are best for you.
General Characteristics of Arthritis
Some of the general characteristics of arthritis are:
* Arthritis affects the joints. Its first symptoms are swelling, pain, stiffness and decreased the range of motion. Symptoms may appear and disappear according to seasons.
* The osteoarthritis or degenerative arthritis is the most common and affects mostly women. It may appear at any age, but it is during menopause when it more often arises.
* The hardest thing about arthritis, apart from pain, is the physical deformity that it often causes. The fingers become knotty, we lose the fine motor and we have to face that striking change in our body.
* Rheumatic arthritis, on the other hand, affects the joints in a symmetrical way and has its effects primarily on wrists, hands, elbows and knees.
Ways to cope with arthritis
Facing the pain is not always easy, so we mentioned some considerations to keep in mind if you have this disease:
* Know your disease: it is the first step that we must do before any ailment that can diagnose us. Understand that each case is unique and that your particularity will need a type of specialist, medication, and rehabilitation.
* Do not focus your life on pain: do not let it force you to stay at home: we know that when your joints hurt the last thing you want is to move, but it is necessary. Go for a walk, free your mind and allow your muscles to strengthen to preserve joint movement.
* Accept that your world is going to another rhythm: the acceptance of chronic diseases is something indispensable. After acceptance comes the battle to find a better quality of life and delay as far as possible its progress. Assume you need another rhythm, but where immobility and surrender do not come in.
* Say yes to various therapies and approaches: to ordinary medical treatment, you can also add those other complementary therapies that can offer you great help. Cold-heat therapy, meditation, yoga, ultrasound therapies, massage or homeopathy can also be very useful.
This post was created by a member of BuzzFeed Community, where anyone can post awesome lists and creations.
Learn more
or
post your buzz!